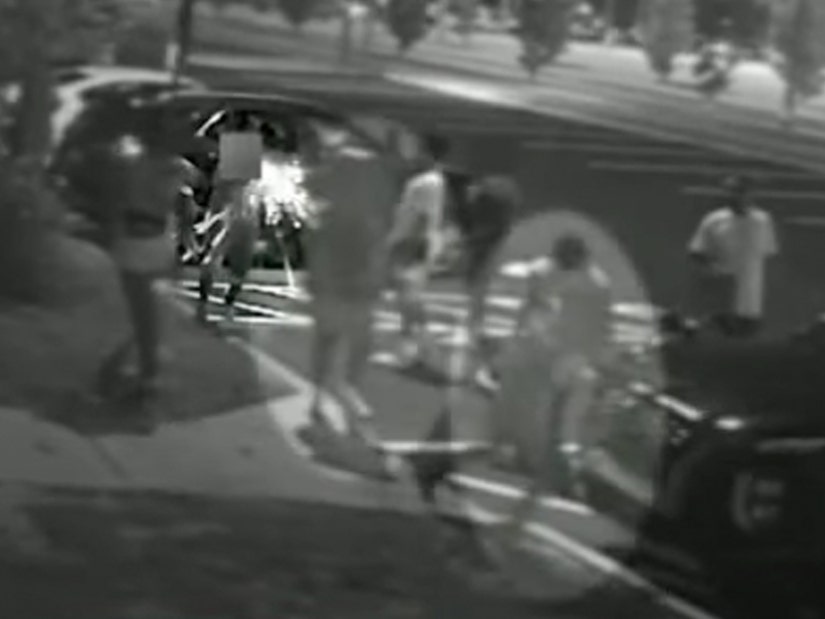 Apopka Police Department
According to the arrest report, the fight started at a Florida Pop Warner football practice over a bag of chips ... and ended with two 13-year-olds in the hospital.
An 11-year-old stands accused of attempted murder after police say he shot at two 13-year-olds after retrieving his mother's gun from an unlocked box.
The incident went down in Apopka, Florida on Monday evening during a Pop Warner football practice. According to the arrest report, via ABC News, one witness said the suspect and the two teens were fighting over a bag of chips; another witness said one of the victims also slapped the suspect in the face.
The arrest report also suggested the victims "were the aggressors," before the shooting.
Video from the scene released by the Apopka Police Department appears to show the 11-year-old run to an SUV in the parking lot, retrieve the gun and fire. Per Police Chief Mike McKinley, one victim was struck in the arm, was hospitalized and released; the other was shot in the torso and, as of Tuesday, was still in the hospital in stable condition.
According to the arrest report, both teens were hit by a single bullet and were walking away from the suspect when he fired. Nobody else was injured.
The boy was charged with one count of attempted second-degree murder; his mother may also be charged with second-degree misdemeanor charge of leaving a gun unsecured, said McKinley (via the AP).
Per the arrest report, the boy's mother said the loaded firearm was left in an unlocked gun box under her car's front passenger seat, also telling police her son knew it was there but had been warned against ever handling it.
"Our hope is that the 11-year-old gets the assistance he needs to make sure this isn't a resolution for the rest of his life. He's 11, he's got a long life ahead of him," Chief McKinley said during a press conference. "There's no doubt that he can turn things around."
"We shouldn't have 11-year-olds that have access to guns and think they can resolve a dispute with a firearm," McKinley said. "Hopefully our court system, with diversion programs and counseling and other things, can help him past this and move to a point where reaching for a firearm is not his resolution for the future."