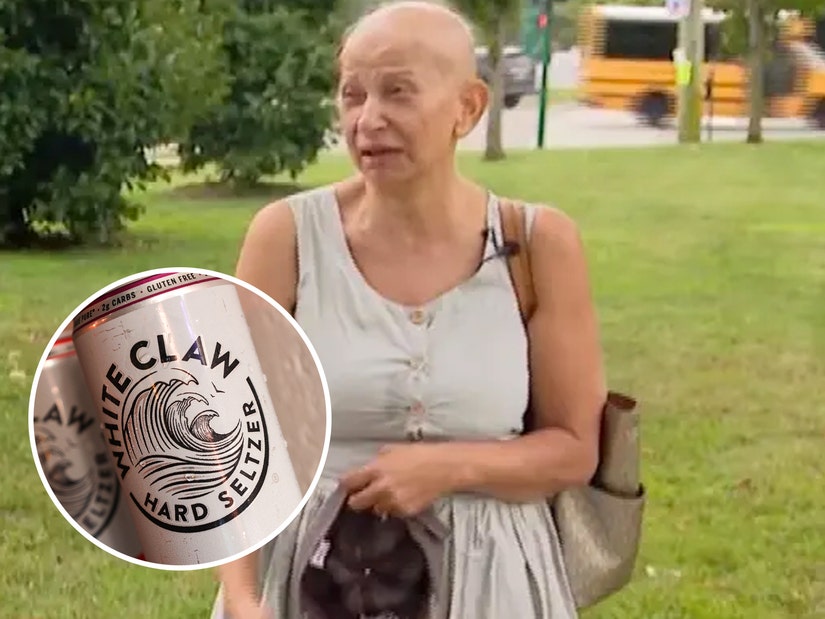 News 12 Long Island
"It was just a mistake, it was a mistake," the NOW FIRED 60-year-old woman, who is undergoing chemo, pleaded after being caught drinking the alcoholic beverage while driving students home.
A school bus driver in Long Island insists she didn't know she was drinking an alcoholic beverage while driving high school students -- and local police believe her.
The 60-year-old, Amal Hanna, claimed she thought the hard seltzer was simply a carbonated beverage and was unable to tell the difference due to the side effects of her chemotherapy treatments for cancer.
Speaking with News 12 Long Island, Hanna said she's sworn off alcohol due to her cancer treatments, and noted that a side effect leaves her unable to taste if something is alcoholic or not.
Hanna said she took one of her roommate's White Claws from their shared refrigerator, ignorant to the fact it was alcohol, which she then drank while shuttling high school students home on Wednesday last week.
Now fired from her job, Hanna told News 12, "It was just a mistake, it was a mistake."
"For people like me that don't drink — how are they going to know this is alcohol?" Hanna said. "I have been crying and crying, I don't even have any more tears."
She then voiced fears she would become houseless, telling News 12, through tears, "I'm frightened I'm going to be on the street because of a mistake."
"I love the kids, I love my company," Hanna told the outlet.
"I go in the morning, so happy, see the kids, say 'Good morning, how are you,' give them a big smile," she explained. "[It] makes my life happy when I see the kids going to school happy."
One parent told the local news outlet that Hanna was "sweet" and added, "I can't imagine she would ever do anything to harm them ... I think it was a very honest mistake."
Smithtown Central School District Superintendent Mark Secaur said last week that Hanna was "promptly taken from the bus, and a different driver completed the route." She was subsequently fired from her job of 15 years. In an email to parents, Secaur noted the district has "zero tolerance for this behavior."
However, local police believe Hanna's version of events and they decided to not charge her.