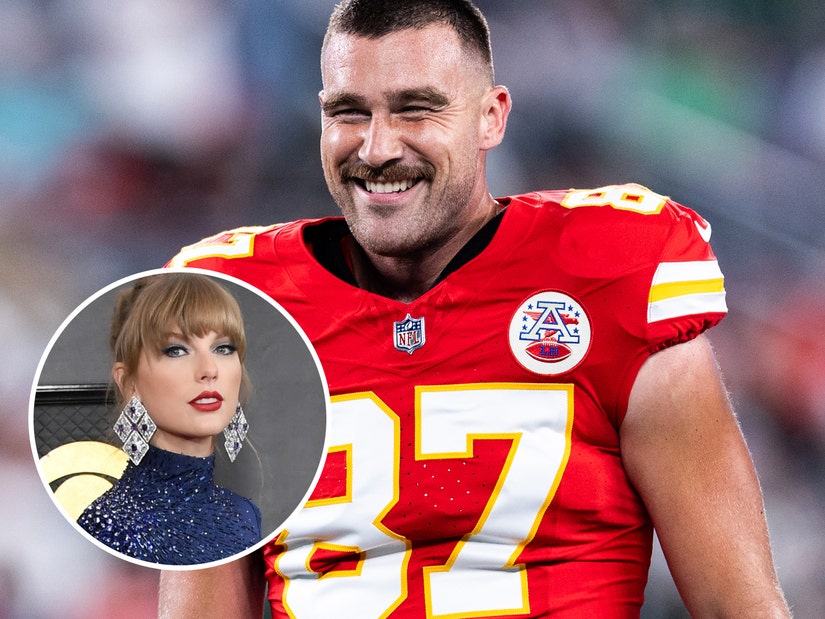 Getty
"You've just got to keep living and learning and enjoying the moments," the Kansas City Chiefs star said among other things
Travis Kelce offered a rare comment on his rumored relationship with Taylor Swift, after Swift attended two of his games with the Kansas City Chiefs.
On Friday, the football star gave a quick comment during a press conference, per AP, in which he shared that "a lot of people" care about Taylor.
"We're learning with the paparazzi taking photos from all over the place," said Kelce.
"But at the same time, you know, it comes with it. You've got a lot of people that care about Taylor, and for good reason. You've just got to keep living and learning and enjoying the moments."
Back in July, Travis attended Taylor's Eras Tour stop at Arrowhead Stadium and watched her perform on the Kansas City Chiefs' home turf.
While he didn't get the chance to meet her after the show, he later revealed that he had intended to slip her his phone number by way of one of the beaded bracelets.
Even though they didn't connect at the concert, Taylor still got the message and it wasn't long before dating rumors were swirling. Although Taylor and Travis haven't confirmed their romance just yet, it's clear there's something going on between the pair.