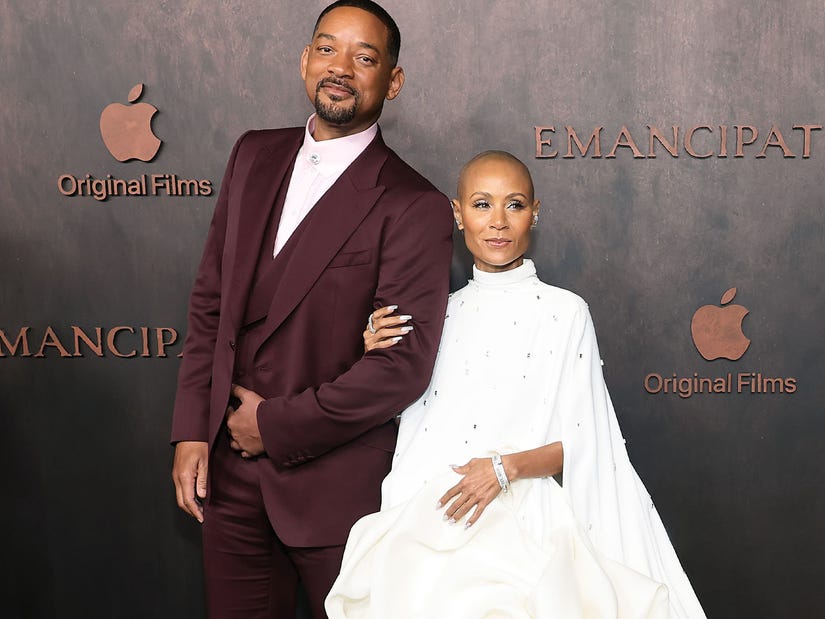 Getty
Jada Pinkett Smith clarified the status of her marriage to Will after previously revealing that she and the actor have been separated for seven years.
In a new interview with People ahead of the release of her memoir, Worthy, out Tuesday, Jada shut down rumors that the pair have an open marriage.
"I think where that got confusing is that as time went on, there were different stages in my marriage where Will and I decided we were not together," Jada explained. "We didn't tell the public, where I was actually thinking about divorcing, separating."
She continued, "There've been several of those where we've gone and lived our separate lives. So I think within that is where people might've thought that, 'Oh, they must be having an open relationship.'"
The actress and former Red Table Talk host said, at the end of the day, she and Will didn't want the public to be privy to the dynamic in their relationship during those times.
"We didn't think that that was anybody else's business," Jada maintained.
Jada also said that neither she nor Will have never had an affair -- despite her romance with R&B singer August Alsina, which happened while the pair were separated.
"We eliminated the chance of betrayal," she said. "It's like, 'Let's talk about it. Let's work through it together. Let's be in partnership. Let's not keep each other in the dark.'"
The revelation comes after Jada shocked the world Wednesday when she said that she and Will have been separated for seven years, telling TODAY's Hoda Kotb that they were not together romantically at the time of the Oscars... and still aren't now.
"Why it fractured... that -- that's a lot of things... By the time we got to 2016, we were just exhausted with trying. I think we were both kind of just still stuck in our fantasy of what we thought the other person should be," Jada explained. "I made a promise that there will never be a reason for us to get a divorce. We will work through... whatever. I just haven't been able to break that promise."
She said the pair are "still figuring it out" and have been "doing some really heavy-duty work together," before concluding, "We just got deep love for each other and we are going to figure out what that looks like for us."