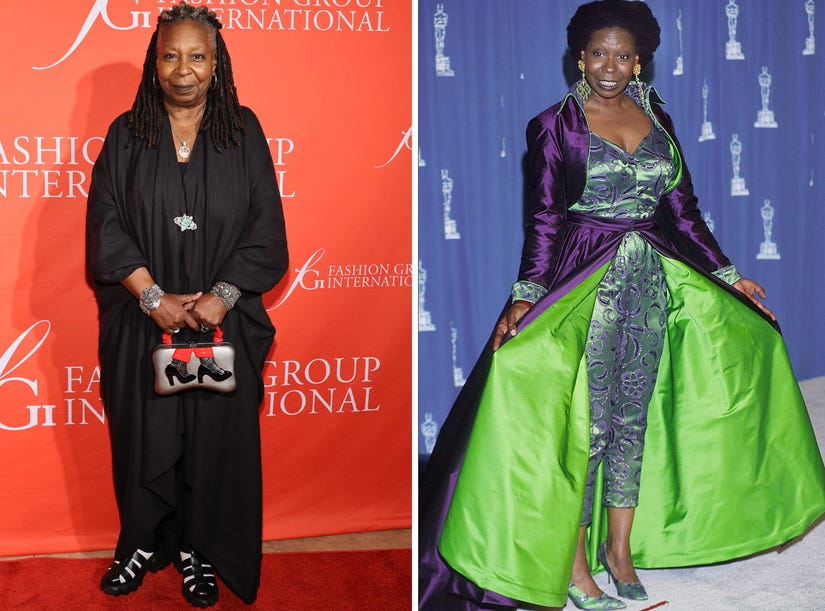 Getty
Whoopi Goldberg wore the green and purple frock to the 1993 Academy Awards, which she says was inspired by fellow comedian, Lucille Ball.
Whoopi Goldberg is looking back on a defining moment in her fashion history.
While the comedian and TV personality made some bold style choices over the years, including shaving off her eyebrows -- which would go on to become her signature look -- Goldberg says the dress she wore to the 1993 Academy Awards earned her lots of backlash, so much so that it prevented her from getting dressed up for years.
In an interview with Page Six Style at the Fashion Group International Night of Stars gala Tuesday, The View co-host said "everyone hated" her outfit.
The EGOT winner, 67, arrived to the Oscars wearing a mix of colors, including a lime green and dark purple jumpsuit. The top portion featured a bolero-esque jacket and in addition to the pantsuit, the lower half of her outfit also included a skirt.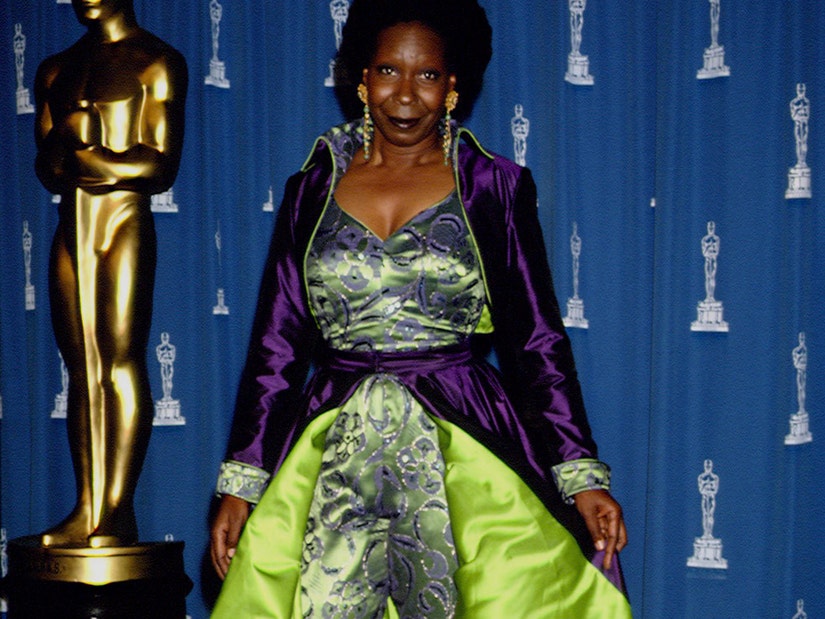 Getty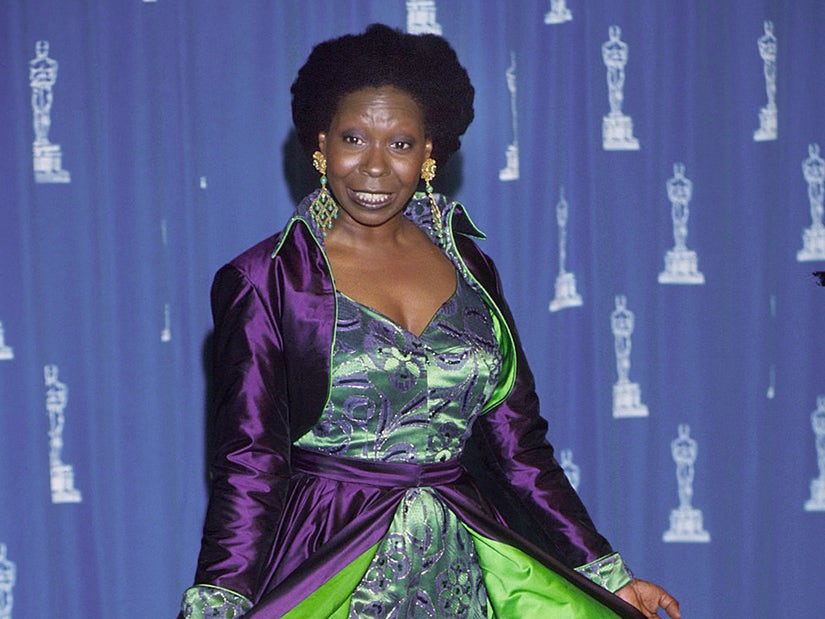 Getty
Goldberg kept the lime green and purple theme going with her heels and chandelier earrings which were paired to match.
Goldberg said critics' responses to the fashion choice nicked her confidence, telling the outlet, "It hurt my feelings, I'm not going to lie. It hurt my feelings."
"It kept me from dressing up for a very long time. You have to remember, in those days, they would say things and you'd think, 'Do I really look that ridiculous?,'" Goldberg, who received the American Icon Award Tuesday, continued.
While the look is very reminiscent of the outfits Goldberg would go on to sport in 1997's TV adaptation of Rodgers & Hammerstein's Cinderella, where she played Queen Constantina, it was actually inspired by fellow funny woman, Lucille Ball.
"Lucy would always come out in these great ensembles. And I thought, 'I would like to wear that!'" Goldberg recalled. "And green is not a color I would normally wear, let me try it!"
Backlash aside, the "Sister Act" star said she'd "absolutely" rock the outfit again given the chance.
Whoopi has taken a much more unapologetic approach to her fashion over the last few years, sporting her own line of Christmas sweaters and array of avant-garde footwear -- including a pair of ankle boots filled with decapitated Barbie heads on The View earlier this year.