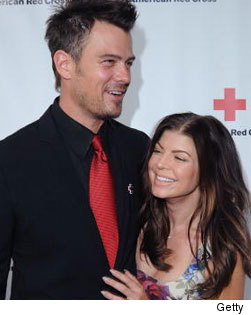 Fergie
must be doing something right, because husband
Josh Duhamel
is seriously gushing over her in the new issue of
Parade Magazine
.
Of his
Black Eyed Peas
wife, Duhamel says
"She does a lot of things that make me feel loved. She's an incredible girl. I don't really want to get into specifics, but Fergs is very present."
Josh says the couple, who were married in January 2009, has had to "work at it" to make the marriage last -- but boils it down to "just being sincere with the other person and not being selfish."
Duhamel adds, "It's just a matter of finding that person you want to be with."
Looks like he did.