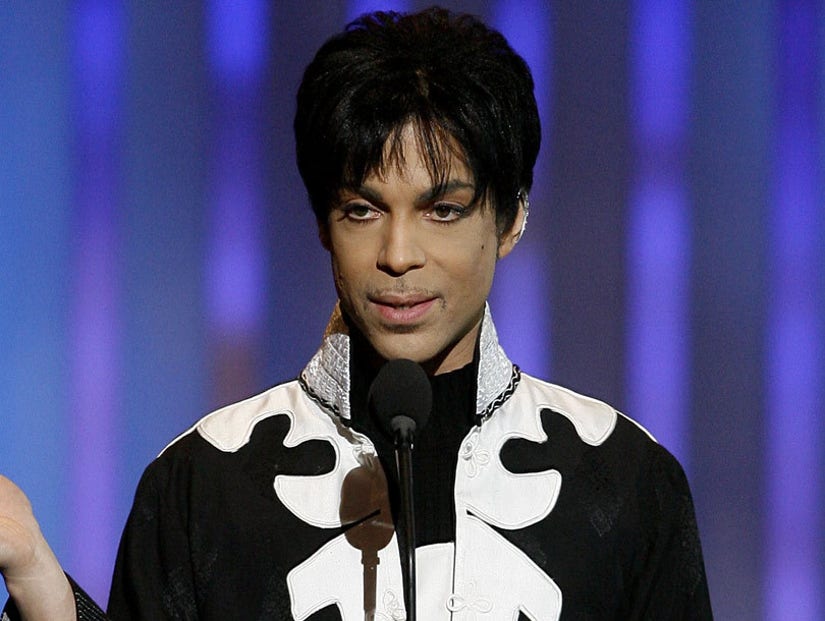 Getty
Frequent patrons of Brooklyn Bowl, the swanky Williamsburg bowling alley, will know Questlove drops in to DJ every Thursday. But this Thursday, obviously, there was bigger news in the music business.
In honor of the iconic singer Prince's death at 57, Questlove, 45, announced on Instagram that he'd be devoting his "Bowl Train" show to the Purple One's music.
The show's poster displays Prince's famous Love Symbol - which he'd infamously changed his name to in the '90s - against a background of "Purple Rain," in an obvious salute to the singer's landmark 1984 album.
"Cry. Listen. Dance. Sing," Questlove captioned the image. "2nite 11-3am. & when I say going in? I'm going in. Lotta memories. Lotta extended versions. Lotta "how the hell he get that"? Playing the Purple out of his music 2nite."
Waiting for your permission to load the Instagram Media.
When the show finally went down, fans flocked to social media to tell the world about it.
One user, Sadie L Miller, posted a video to Twitter from Brooklyn Bowl while the gig was still in progress. "@questlove has #findingnemo on rn in honor, in tribute, of the late the great. #PRINCE," she writes, adding, "if u don't get it, google it."
We'll save you the trouble:
This January, Questlove dished to Okayplayer that during the Philadelphia leg of Prince's 2004 Musicology tour (plugging his album of the same name), Prince had enlisted Questlove to throw him a post-show party.
While D.J.-ing the event, Questlove kept playing songs by the Nigerian Afrobeat pioneer Fela Kuti, to which Prince ... didn't take kindly.
The "When Doves Cry" singer unceremoniously canned Questlove via an assistant, and sent him instructions to play the movie "Finding Nemo" instead.
"I was just like, 'Wait, did I just get fired and replaced by a cartoon fish?'" Questlove said. "Yeah, I did."
A story like that deserves a tip of the hat on the night of the man's death.
Questlove clearly agrees. In an Insta post from Brooklyn Bowl, he shared a photo of the movie playing during his set, with the caption, "Representin. It's Only Right.#Prince #BowlTrain #PurpleTRAIN#ThatDambFish."
Waiting for your permission to load the Instagram Media.