Every wonder how much money the average person spends on jeans? Or how many pairs the average person owns? These questions and a whole lot more get answered in a fascinating documentary exploring the history of jeans called "Blue Gold: American Jeans."
Narrated by Edward Burns and featuring interviews with fashion icons and musicians such as Tommy Hilfiger, Isaac Mizrahi, Judy Collins and founder of Diesel Adriano Goldschmied. The film dives deep into how jeans impacted hip hop, rock and roll and the fashion industry.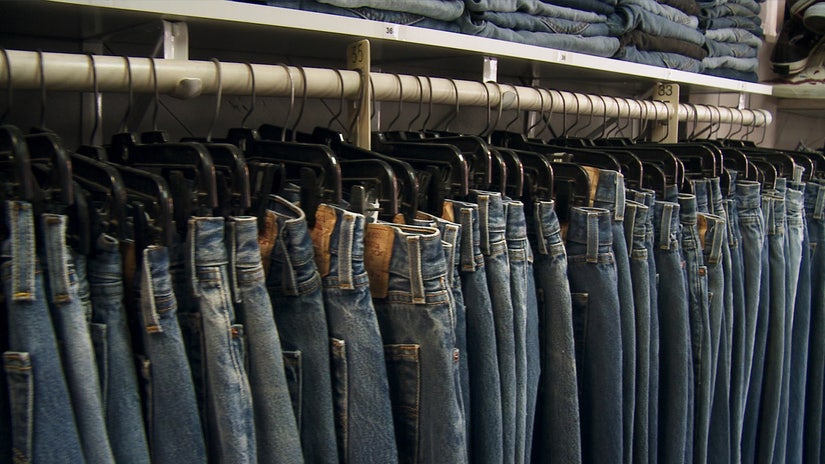 Gravitas Ventures
TooFab spoke to filmmaker and producer Christian Bruun on what inspired the documentary and what viewers will be most surprised to learn about the every day wardrobe staple.
Why did you decide to make the film?
I went out to the Rose Bowl flea market one time and I saw designers, Japanese collectors and all these kids lined up at 4 a.m. They ran to get these jeans. After seeing that and learning about how expensive they are and how people pay $1,500 to $15,000 and even $50,000 for a pair, I really got into the whole scene and started appreciating all the designers and all the stories out there of designers working with jeans every day.
I realized that the entire planet wears these mining pants from the 1870s. It made me wonder, what is that all about? I had only one pair of jeans and I never really thought about any of that.
What surprised you most about jeans and their cost? The film has a lot of staggering numbers – did any of them surprise you?
I knew that people were spending a lot of jeans. I knew that designers were going to those flea markets and spending thousands of dollars to get these really cool pairs of jeans. These jeans with cool rips and patches that were incredibly popular.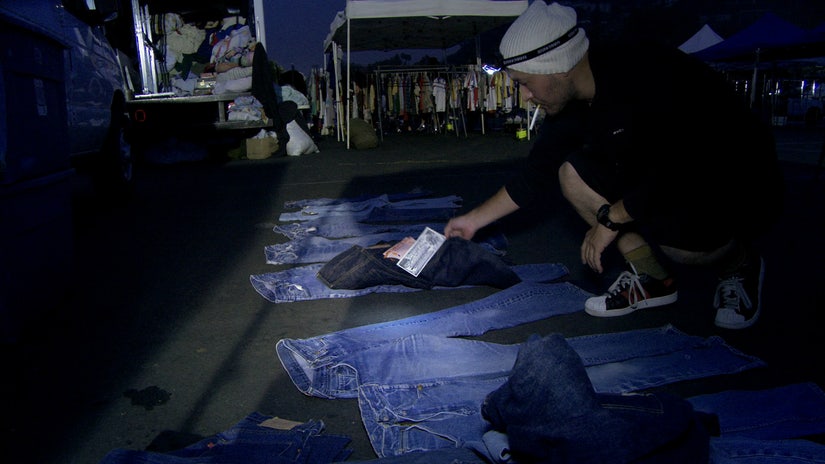 Gravitas Ventures
Did you run into any walls while making the film?
Not really. It took maybe 5-6 years to make the film and it was such an expansive topic. Once it started and I started lining up interviews, and getting all these people to talk about it – everyone was into it. Everybody had these stories about jeans that were so good. I would mention the movie at cocktail parties and people would initially be like "ok.." but then after I told them about it more we were having 45 minute long conversations about jeans.
Everybody has jean stories. Their own story, their grandfather's stories, there's all this history and it opened up so many doors. Wherever we went and whoever we talked to, people really liked jeans.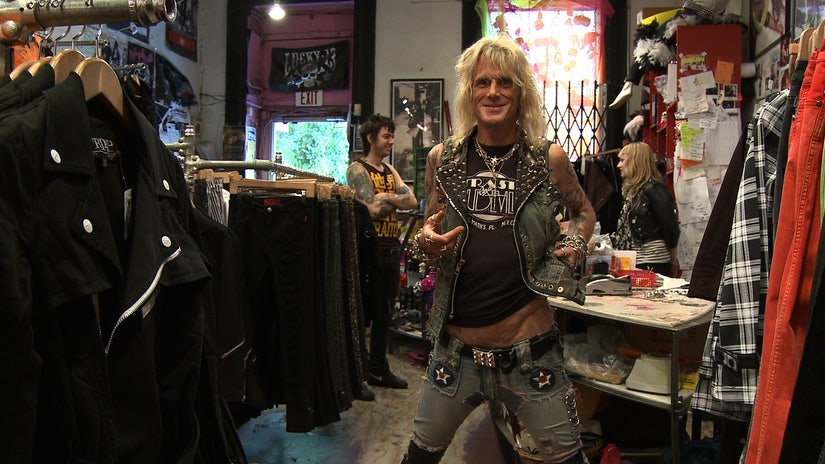 Gravitas Ventures
Did you learn anything about jeans that you didn't know?
The old loom that used to make the Levi's, they were these narrow machines that make one pair across and the edge of the fabric there was a color coated line (a red line in US). So later on, when they made newer faster machines, they no longer had the stitch at the end.
So now if you see any jeans and you look at the inside, and you see the red line, you know it was made on an old fashion loom. You know the denim is a little more unique and a little less uniform. It means that the person who made the jeans, cares about the jeans. That whole world about discovering how we make jeans was very cool to learn.
Gravitas Ventures
In your opinion, what era of jean can we absolutely do without?
My least favorite jeans are the 80s acid washed, snow washed, super washed jeans. I do think that things like the 70s flare jeans... those are pretty cool.
How do you feel about trendy jeans like mom jeans, dad pants, high-waist etc.
Jeans go through cycles all the time so they come up with all these new things. It's fun, but I wouldn't be caught dead in a pair of mom jeans.
How do you feel about jeans becoming less casual, people are wearing leggings more than they are jeans?
That's fun to hear. I see that. In the 90s, jeans became a lot more popular. This all comes and goes, it might be in 5 to 6 years jeans come and go, but they will always be a staple, there will always be people wearing them. It may be a little old school a little more professional now, but I do think you see a lot of jeans.
It's funny you say that because you couldn't wear jeans at all because they were so casual. So its funny that you now think, that jeans are now TOO professional.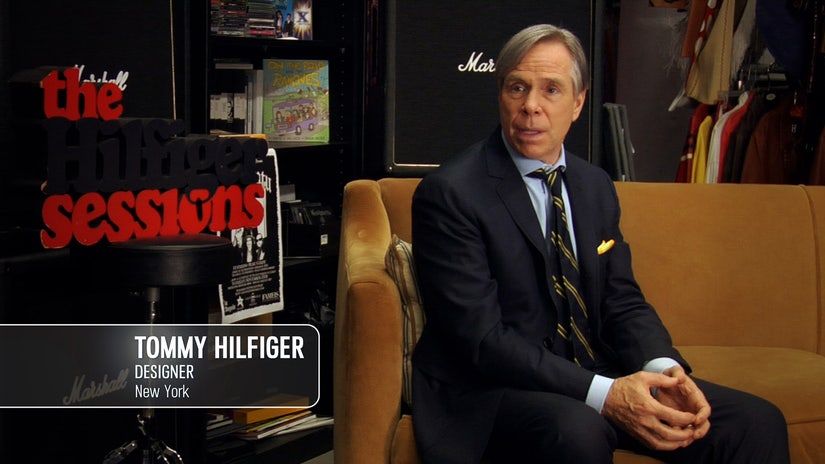 Gravitas Ventures
"Blue Gold: American Jeans" is now available on VOD, DVD and Blu Ray