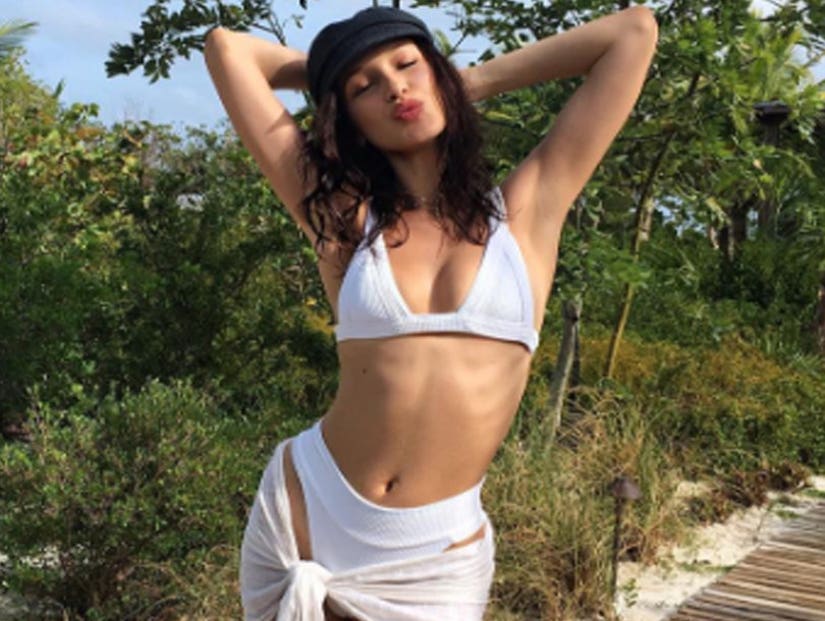 Instagram
Bella Hadid is among the handful of supermodels receiving major backlash for the Fyre Festival fiasco, after promoting the event last year.
In a lengthy note on Twitter, Hadid addressed the disastrous event and apologized for her role in pushing it.
"I just wanted to address Fyre Festival," Hadid began, "Even though this was not my project what so ever, nor was I informed about the production or process of the festival in any shape or form, I do know that it has always been out of great intent and they truly wanted all of us to have the time of our lives."
"I initially trusted this would be an amazing & memorable experience for all of us, which is why I agreed to do one promotion…not knowing about the disaster that was to come…I feel so sorry and badly because this is something I couldn't stand by, although of course if I would have known about the outcome, you would have all known too." She ended her apology by saying, "I hope everyone is safe and back with their families and loved ones."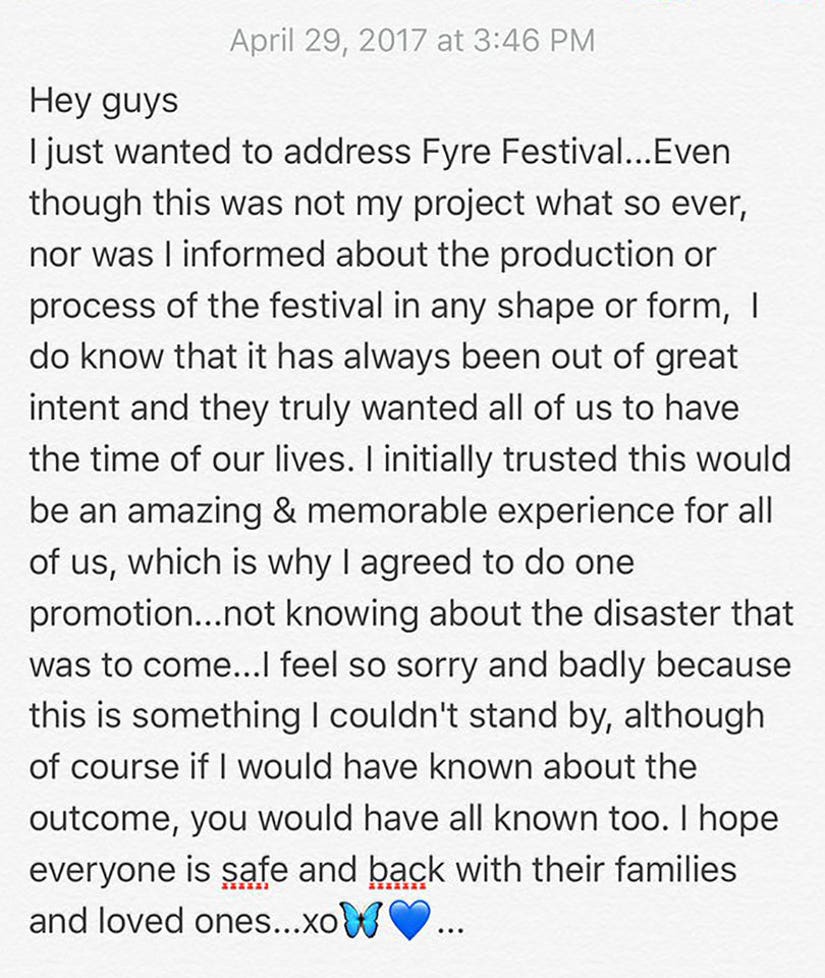 Twitter
The Fyre Festival, which was supposed to be an exclusive music festival on a private island in the Bahamas headlined by acts such as Blink-182, was a living nightmare for the thousands of people who shelled out up to $12,000 for the weekend. Ja Rule, who was the ring leader of the festival, recruited A-List models such as Kendall Jenner, the Hadid sisters, Emily Ratajkowski, among others, to promote his event all over social media.
The women had little to do with the actual production of the event, but are taking major heat on social media for the chaos and overall complete disaster that ensued.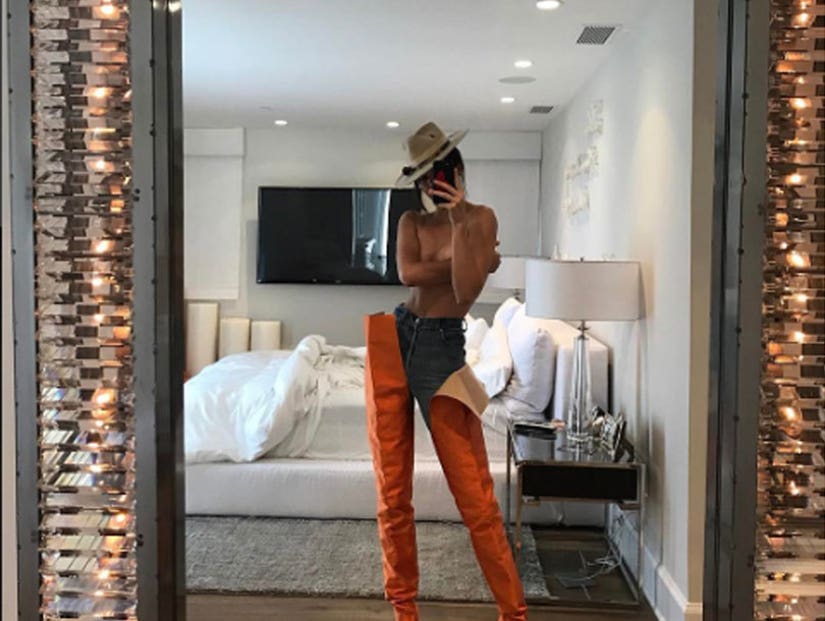 Instagram
While Bella has stepped up to tell her side of the story, others have remained mute. Kendall Jenner has yet to address the festival, but just yesterday posted a topless shot on social media saying, "playing dress up."