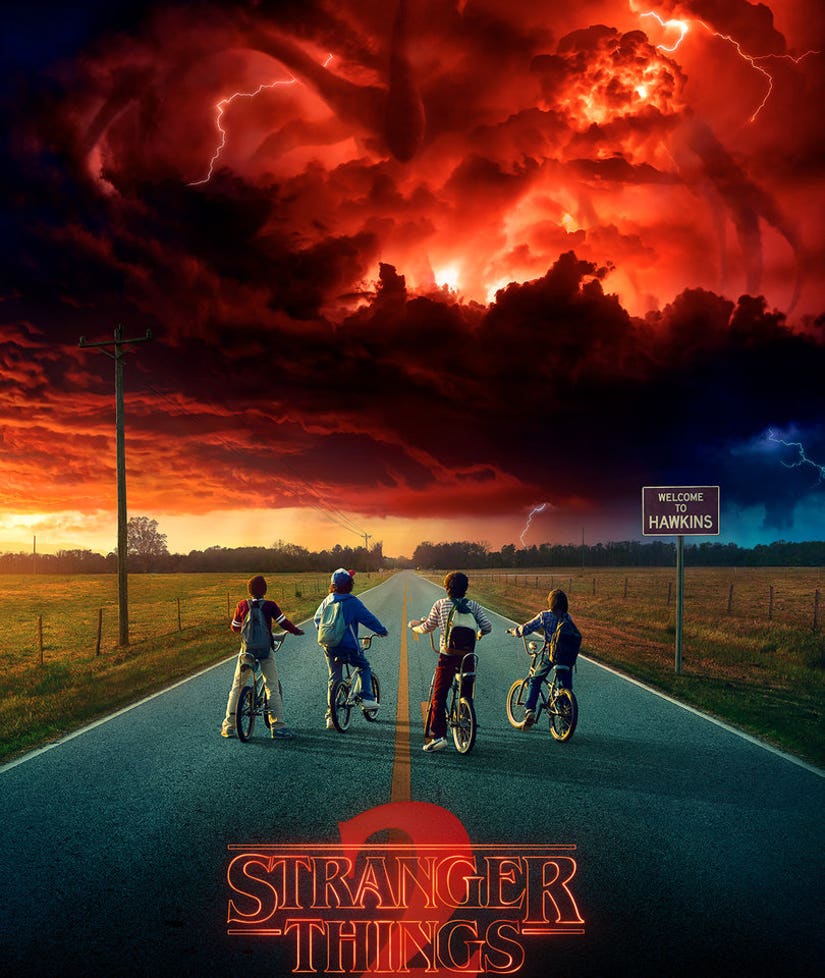 Netflix
The streaming service revealed the premiere date on Tuesday, along with some new key art and a quick teaser showing four of the central kids staring down a creature even bigger than the demogorgon of Season 1.
The below timeline was included in the official premiere announcement:
1953, date unknown - MKUltra comes to Hawkins and begins experimentation
1979 - Police Chief Jim Hopper returns to Hawkins
1983, November 6 - The vanishing of Will Byers
1983, November 8 - The vanishing of Barbara Holland
2017, October 27 - Part 2
As for the synopsis, Netflix added this:
It's 1984 and the citizens of Hawkins, Indiana are still reeling from the horrors of the demagorgon and the secrets of Hawkins Lab. Will Byers has been rescued from the Upside Down but a bigger, sinister entity still threatens those who survived.
TooFab recently spoke with star Gaten Matarazzo, who teased some of the action to come.
"We have new characters joining the cast. We got to work with new people, especially a new actress Sadie Sink, who I had known before this but she's the new kid joining our gang in Season 2, which is going to be fun," the 14-year-old actor told TooFab. "It's got a new vibe, similar vibes and it's just gonna be a lot more action packed than the first season."
He also spoke about getting to work more with Noah Schnapp, who spent most of Season 1 in the Upside-Down as missing Will. Watch the full interview below.