And considering Summers is in charge of dressing Bravo star Lisa Edelstein's character on the hit scripted series about a 40-something Angeleno navigating the dating life after her failed marriage, we have no problem taking her word for it.
"I think when you're going though something as heavy or as game changing as a divorce, it allows you to explore a different side of yourself that was probably there all along but never surfaced because of the situation or the relationship you were in," Summers told TooFab ahead of the show's Season 4 premiere on Thursday night.
"It depends on your individual style to begin with, but it gives you the opportunity to maybe show a side of yourself that you haven't expressed to the world before," she said. "It's a makeover, I think it's liberating, I think it's empowering, and it just gives you a moment to be a different person."
For the women on "Girlfriend's Guide to Divorce," Summers makes sure to express confidence and capability in every single look, all while staying true to each star's individual style, which she says is the key to feeling most confident.
Want to feel more confident in the clothing you wear? Read on to our Q&A with Summers' below for more useful tips, whether you're on the rebound or not.
Is there a sort of "revenge" look? Post-breakup, post-divorce? If you're going to run into your ex, what should you be wearing?
Women may think their go-to is sexy. If your thing is cleavage then it's just cleavage or if you've got a good booty then it's something tight to show that off, but I think the most important thing is to look dressed to your own self-confidence. Don't look unlike yourself.
It's just like dressing someone for the red carpet -- if you put a gown on someone who doesn't traditionally wear that or is not comfortable in that, they aren't going to be able to exude confidence. I think that's one thing you really need to stay close to when you're trying to embody your new, great self that you want to put out into the world and especially to your ex.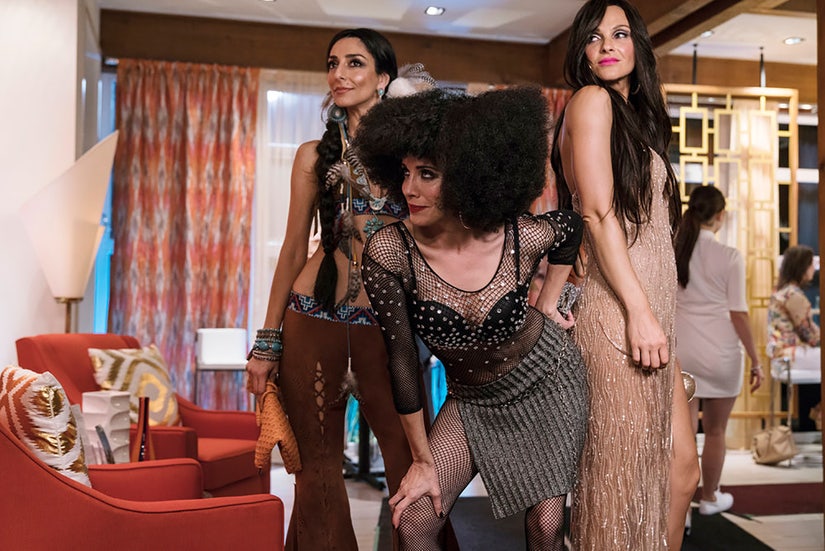 Bravo
What would you suggest for someone who wants to look professional at work like Abby does, while also looking stylish as a single woman looking for love?
Any part of an outfit can be body conscious, it doesn't have to be the whole outfit, and that's where I think you can work something into your work look. For instance -- Abby's sort of tighter bodice and full skirt bottom is perfect for that because you don't have to be showing cleavage, and obviously not everyone can at work.
It shows form under, but it still has something bigger and more playful at the bottom and I think that's that important...the same can be said about the reverse. If you're wearing a pencil skirt which is very body conscious at the bottom but then you're wearing a softer blouse on top that has a little more flow to it, it's still perfect for work but still gives somebody something to look at.
Abby is so well accessorized, too. How do you manage to wear statement accessories that don't over shine your outfit?
I try to stay away from overdoing her [Abby's] looks by putting too much on her. Whereas for [Delia] it's sort of the opposite -- she wears bright colors and she color blocks a little but I always put heavier [accessories] on her.
I think you just really have to play it with the balance of what you've got on. A lot of times less is better, that's sort of my rule of thumb.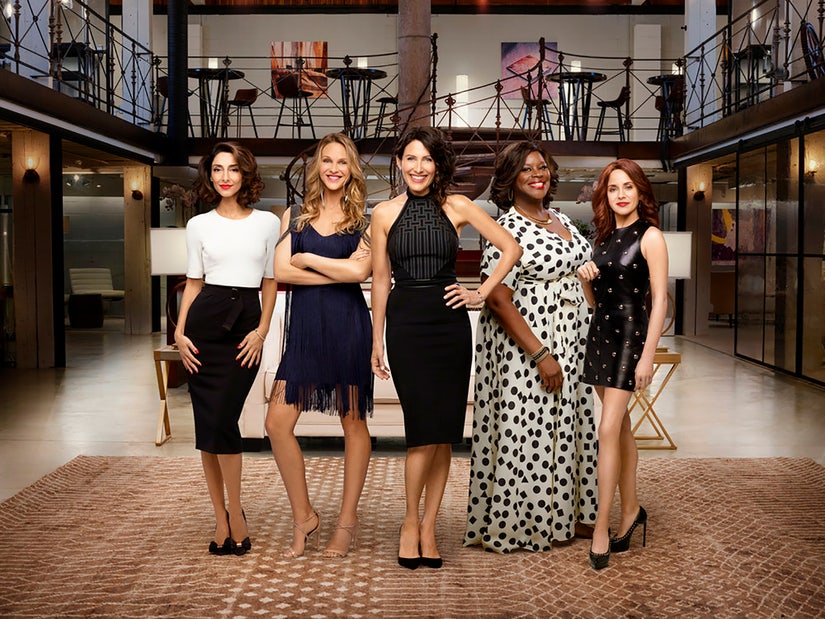 Bravo
Did Los Angeles play any part in the way the characters dress? Did you take inspiration from the city in any way?
Absolutely. L.A. is so diverse as far as looks go, it's kind of California casual through the day and evening if you're comparing California to the East Coast for instance, so we really wanted to speak to the city and the demographic of women who were involved in our city. It's obviously an elevated look, but we started with the basic look that existed in L.A.
I have used Ramy Brook on our character Abby (top by Brook pictured below) as they tend to be classic, timeless pieces.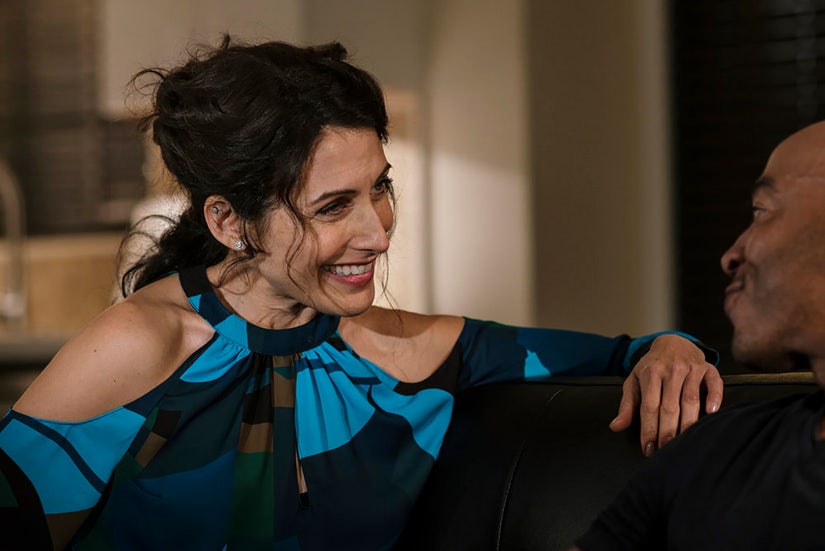 Bravo
How can a small town girl who wants to embody big city fashion start to implement some parts of L.A. style into her wardrobe without looking out of place?
Well, unless you're putting on an evening gown to go our for lunch in the daytime -- maybe you need to look at it different, but I still think you need to express yourself. If you're the kind of person that really puts an outfit together everyday, all day, every time, I don't think you should give that up because the people that you hang out with are a little more relaxed in their look. I really think you need to stay true to yourself.
If you wanted to sort-of go down the middle and not be that person that stands out...you can look back to Abby's first look this season which was really tight jeans, great heels, and a great t-shirt or top that's either silk or drapey or has something to offer. Underneath a really amazing blazer and a great bag, I think that really dresses up a casual outfit and blends through just about any demographic.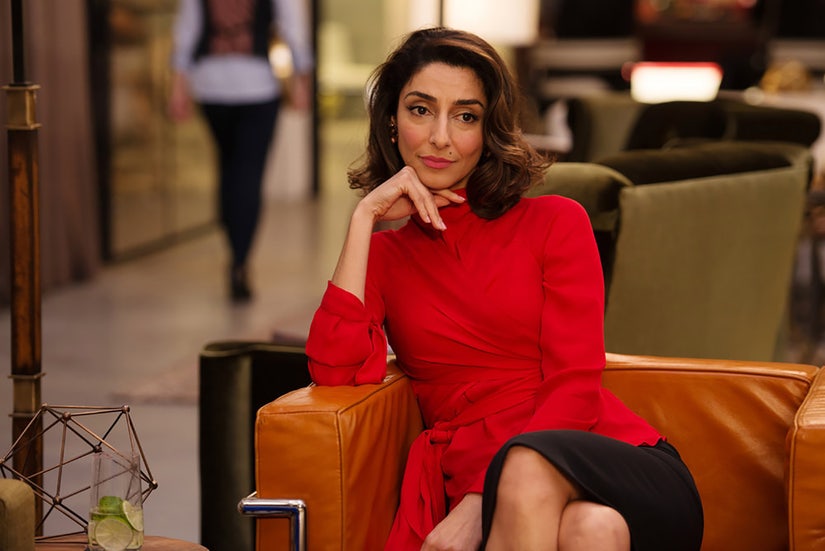 Bravo
Abby is a best-selling author, and her wardrobe is rather lavish. What do you suggest for someone that has a smaller budget, but still wants to tap into style that looks like it cost a million bucks?
If you're going for a specific style...you want to take that silhouette and you want to go to a store like Zara, they have a lot of styles that speak to the couture that's out at the moment, you can definitely shop it down, definitely shop it down and save some money.
The other thing that I always tell people is that it's very beneficial to have pieces tailored to yourself and it's not as exorbitant in price than people think. Finding a really good seamstress is not that difficult. If you have a jacket, and it doesn't fit you as well as say a couture jacket does, take that jacket to a tailor or to a seamstress and have them tailor it to you specifically and that make all the difference in the world.
What's an investment piece you think every woman should own?
I think bags are good investments. Unless you're going for something that is of-the-moment, then obviously a piece you can keep forever but it may be only valid right now, or for this season. Great bags are a good place to put your money.
Also, I keep going back to the blazer, but staples that are your underpinning -- like a great pencil skirt. A great jacket, an overcoat, a Burberry is always going to be in style. There are a lot of things that are really great to invest your money in that are classics and will last forever.
I see you're passionate about sustainable fashion -- can you explain what that means to our readers who may not be familiar?
For me, sustainable fashion is very broad and I think that's important for people to try and understand. Especially if you're at the beginning or trying to be more eco-friendly and sustainable with your fashion choices.
It's everything from recycling or up-cycling fashion, re-purposing fashion to buying ethical. So look at you're label, see what the content is, see where it was made.
How can people start wearing or using sustainable fashion?
I think people have been doing it and they don't even know. You can sort of look at all of the different ways of being ethical with your fashion choices you may not know you already are apart of the movement and then maybe you will discover that you are. It's a big wheel and I think it's really easy to be apart of it, and I think we need to be apart of it.
Do you see more big name brands starting to be more eco-friendly?
A lot of high-end designers are embracing the no fur, the faux fur. A lot of them are investing in the new 'pineapple' fabric movement -- even Adidas has got a new sneaker that's made of that - so exactly that, it can be from low-end to high-end.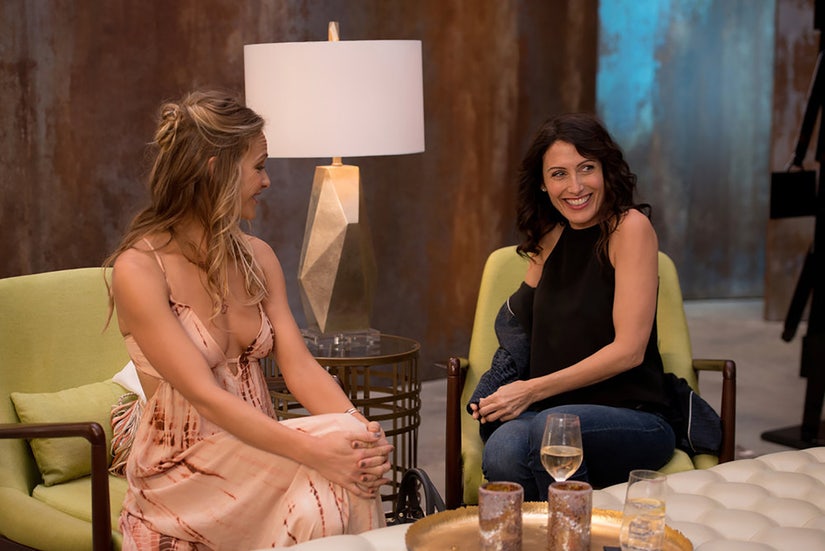 Bravo
Tell me about a developing trend you think will be big?
I've been noticing a lot of color and a lot of color-blocking and a lot of less body-conscious fashion which is really interesting. Prada and Miu Miu is very colorful, so that's what I see. A little less body conscious, a little more free flowing with the shape, a lot of interesting color layering and it looks like a brighter fall to me.
What's one trend that needs to stop?
My all-time, I always get asked that, and I always go to tube tops. I never liked them, I never wore them. Especially the ones that are all elasticized, please. It was never a good idea and it never will be.