Hey "Riverdale" fans, we're just hours away from the Season 2 premiere of The CW's Archie Comics series, so it's time to grab a Pops hamburger and Choklit shake and brush up on where we left off last summer.
The inaugural season centered around the major twists and turns of the "Who Killed Jason Blossom" mystery. The new season picks up where last year's life-threatening finale left off, answering fans questions about who wants Fred Andrews (Luke Perry) dead, what's the deal with Blossom's heroin ring and how many victims will the "Angel of Death" claim.
So here's what TooFab knows so far about all you favorite returning characters: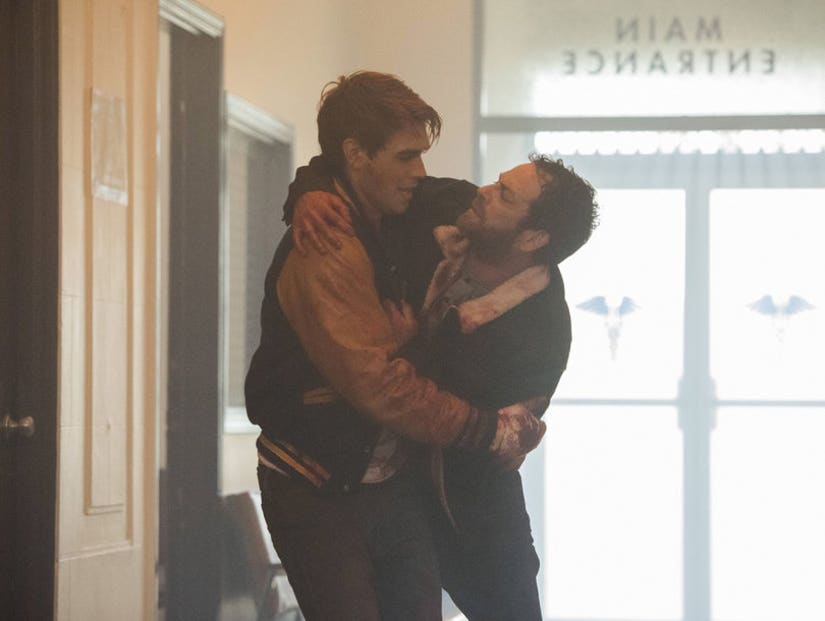 The CW
Archie's (KJ Apa) Season 1 storyline ended in shock and heartbreak after his father, Fred Andrews (Luke Perry), was shot by a man with green eyes under a ski mask. Although Fred's gunshot wound won't be fatal, Apa told TooFab: "Archie feels like he needs to protect his dad for the rest of his life and there's a cool moment there between him and Fred where Fred actually goes, 'No, I'm your father...I'm here to protect you.' So that was a really cool moment between the two of them. But I think after we find out what happened in the diner, there's a cool scene where Archie is actually explaining it to the other three and all the emotions are coming out and he is finally telling his best friends what happened in the diner, which kind of increases the intensity of that moment."
Archie also broke his hand by smashing ice to save Cheryl (Madelaine Petsch) from committing suicide. The teen heartthrob also made his relationship with Veronica (Camila Mendes) official.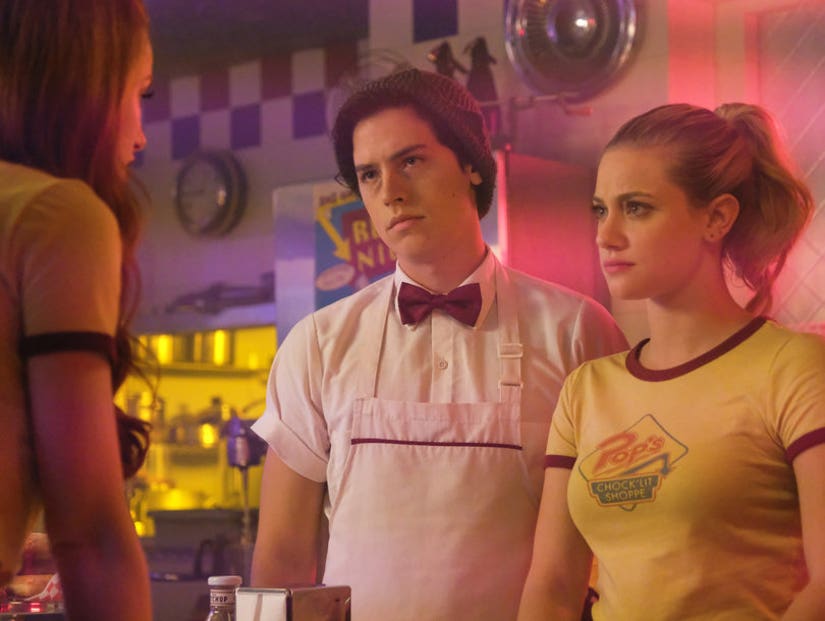 The CW
The end of the first season set up room for Dark Betty (Lili Reinhart) to make an appearance since she is caught in the middle of quite a few scandals.
Through a whirlwind of events, Betty found out that her family is related to the mysteriously evil Blossom family, which makes her pregnant sister Polly (Tiera Skovbye), third cousins from her baby's father who has since been murdered, Jason Blossom. Following the ground breaking news, her mother (Madchen Amick) said her father (Lochlyn Munro) is also angry about Polly's pregnancy because he doesn't believe in teenage parents. She also revealed that he forced her to give away her first child to a convent since he got her knocked up in high school. According to TVLine, her brother will be played by newcomer Hart Denton.
As for her relationship with her boyfriend Jughead (Cole Sprouse), issues may arise as he accepted a jacket (A.K.A. a symbol of loyalty) from the gang his father belongs to called the Southside Serpents.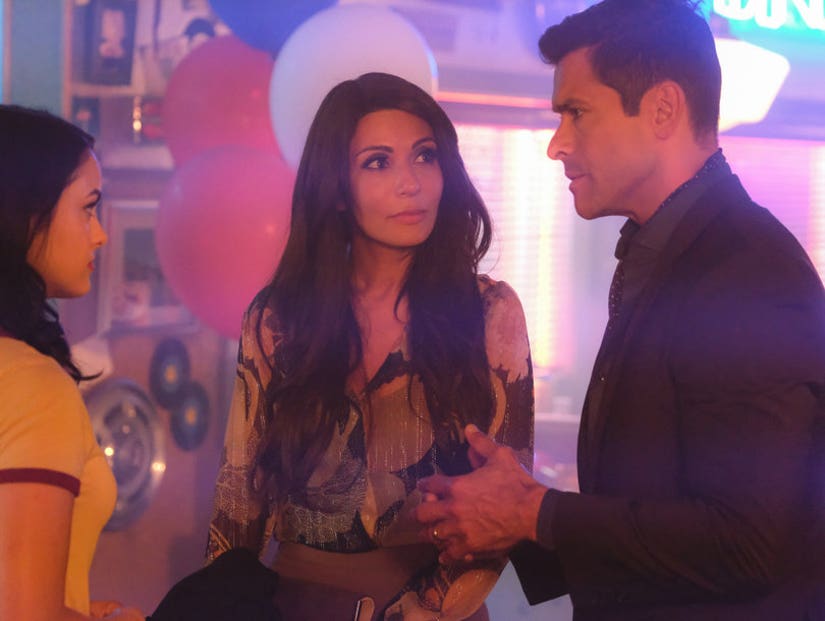 The CW
Veronica's Season 2 storyline will most likely focus on family since she ended Season 1 nervous for her shady father, Hiram Lodge (Mark Consuelos) to arrive in Riverdale after his release from prison. Her mother Hermione Lodge (Marisol Nichols) is also pressuring Veronica to help her convince Fred Andrews (A.K.A. her boyfriend's father) to back out of their business deal since Hiram is coming back and Hermione is terrified of him learning of her infidelity with Fred.
On top of all of the family drama, Veronica's ex-boyfriend from her hometown in New York is coming to Riverdale and is sure to make her relationship with Archie messy.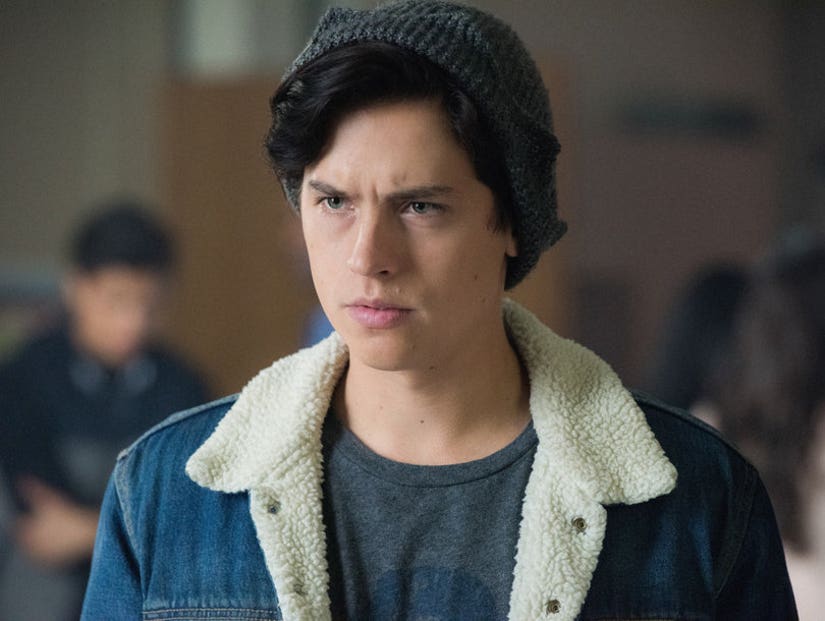 The CW
Jughead's Season 1 storyline ended when the Southside Serpents interrupted the first time he almost had sex with his girlfriend, Betty Cooper, to offer him protection and induct him into their crew. The Serpents feel loyal to Jughead since his father, F.P. Jones (Skeet Ulrich) took the blame for Jason Blossom's murder without selling anyone out as an accomplice.
Now that the high schooler is living solo with his father in jail and mother M.I.A., he is forced to live with foster parents on the other side of the tracks and therefore, transfer to Southside High, which is far away from everything he knows and loves.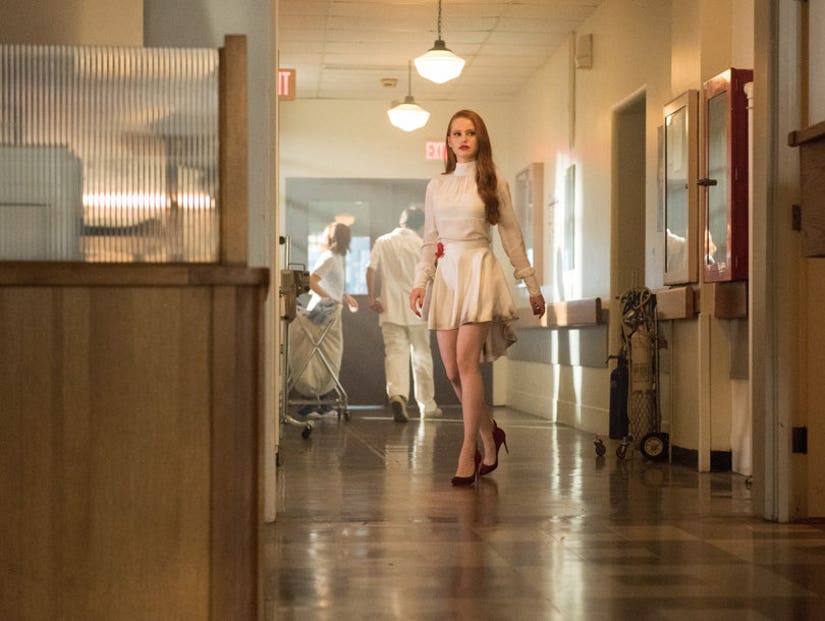 The CW
After Cheryl found out her family's wealthy maple-syrup company was really just a front for smuggling heroin into Canada and her father was guilty for the murder of her brother and worked with the Southside Serpents to cover the evidence, she tried to kill herself by drowning in a frozen lake. Archie ended up saving her by smashing the ice and pulling her out of the water so she came up with a plan B by lighting her family's Thornhill estate on fire while her mother was home.
Watch previous TooFab interviews with the "Riverdale" cast: