Who has green eyes, wants to rid the town of sinners and hides under a black ski mask?
That's the question "Riverdale" fans have been asking since a mysterious person shot Archie Andrew's (KJ Apa) father, Fred Andrews (Luke Perry), in Pop's Chock'lit Shoppe. Since then, the Black Hood has gone on a spree, successfully killing Geraldine Grundy (Sarah Habel) and Mr. Philips (Robert Baker).
So far, fans don't know much, but that hasn't stopped them from trying to figure it all out before the show's big reveal.
TooFab scoured Reddit -- which is basically an internet think-tank for pop culture -- for the most likely and unlikely possibilities. Enjoy seven of the most fascinating Black Hood "Riverdale" theories below.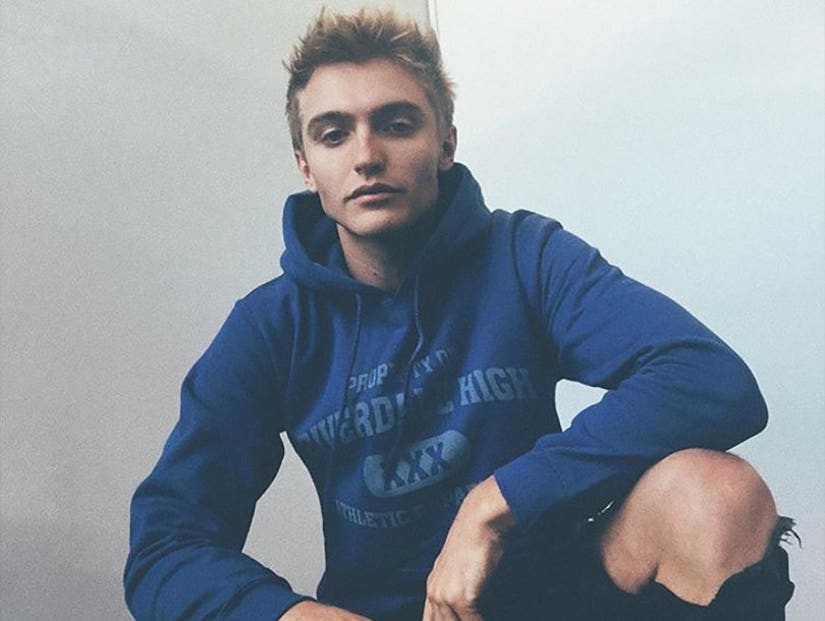 Getty
Chic Cooper seems to be the most realistic suspect in fans' minds, considering he is Alice Cooper (Mädchen Amick) and Hal Cooper's (Lochlyn Munro) unexpected surprise during their teenage years. Although Hal wanted Alice to get an abortion immediately, she chose to allow the Silent Sisters to raise the baby boy as an adopted child.
This theory tracks well since the Black Hood has gone to great lengths to expose Alice's secret past on the other side of town. This could stand as a sign of revenge for abandoning the child from the get go. The Black Hood also has a strange obsession with Betty Cooper (Lili Reinhart) since he feels comfortable enough to contact her on a regular basis, dropping hints of who he may be along the way.
Another convincing piece of evidence fans are pointing to is when Betty thought she made a deal with the Black Hood to learn his identity, but instead found herself looking in a mirror with a black mask that only exposed her bright green eyes. This shot was probably taken to highlight her resemblance to the Black Hood - 'cause they're siblings, if you didn't catch our drift.
The CW hit drama cast "Lethal Weapon" actor Hart Denton to appear as Chic Cooper, but he has not been introduced to viewers just yet.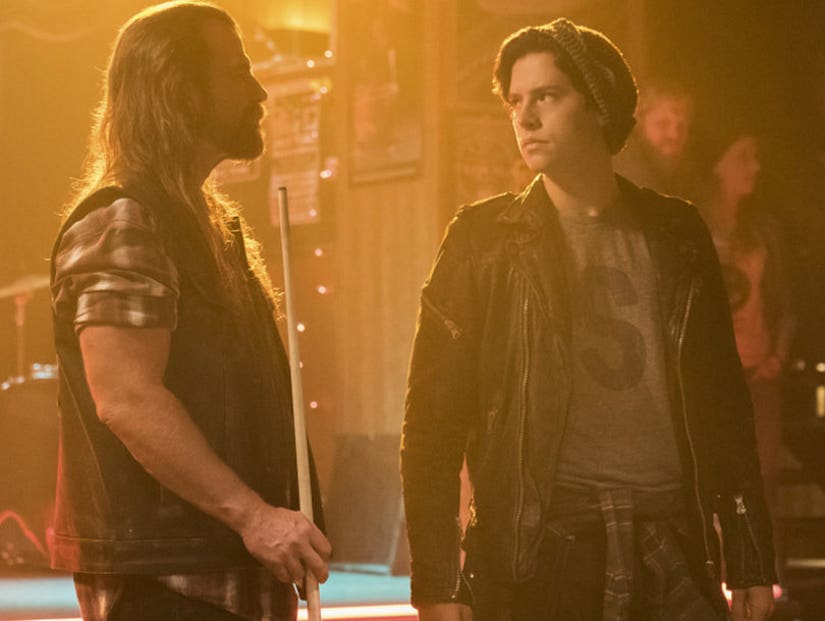 The CW
We thought Tall Boy's (Scott McNeil) loyalty laid with Team Serpent, but when viewers examined side-by-side fan photos of F.P. Jones' (Skeet Ulrich) right hand man and the Black Hood, they realized it's either the same man or the two bad boys have the same lazy stylist.
If one looks closely, the two men both have those symbolic green eyes and a black leather jacket with the unique zippers and plaid underlining in the same spots.
Tall Boy is a Serpent so that could explain his motive for exposing Alice's history to the rest of the world, which still believes she is the perfect example of a Northsider.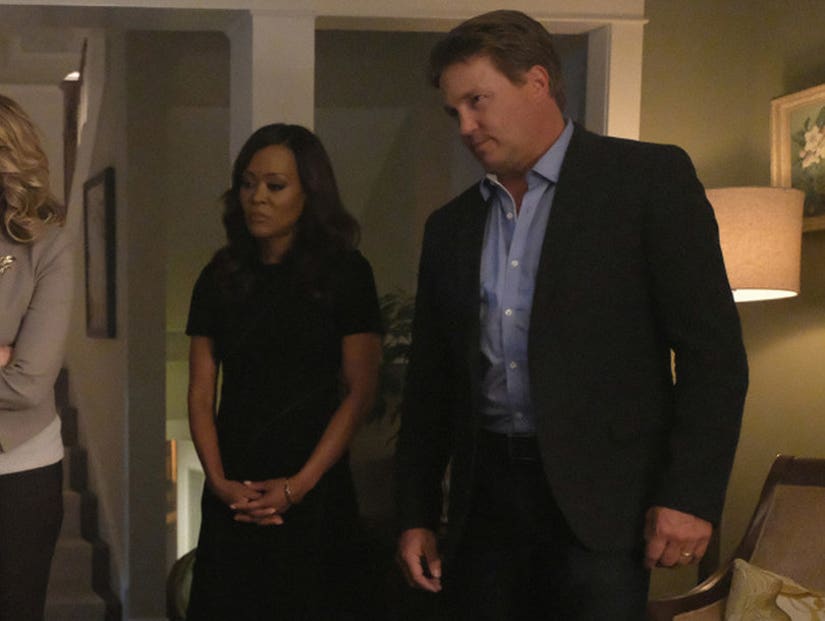 The CW
Some fans believe there are two Black Hoods -- one who calls the shots and one who actually shoots -- and according to this fan theory, Hal is the Black Hood who consistently calls Betty in order to manipulate his daughter into following the path he designed for her.
Over the course of the series, viewers have seen Hal become extremely controlling from demanding his wife to have an abortion and demanding his eldest daughter to do the same once he learned she got pregnant as a teenager.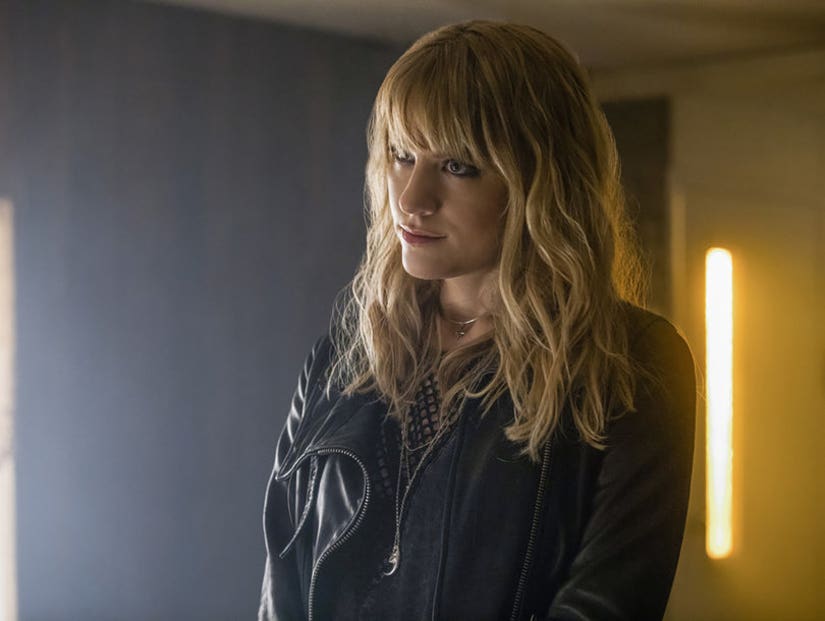 The CW
Some fans believe Penny Peabody is the mastermind behind the Black Hood because she is apparently Alice's half-sister and Betty's biological mother. Although none of this information has been confirmed on the show thus far, the theory is that Penny's motive was to prove that the Northside is just as bad, and full of sinners as the town on the other side of the tracks that Alice grew up in. But since Alice didn't allow her daughter to be raised on that side of the town, Penny wants revenge.
Apparently, Penny watched Betty grow up from afar, which explains how she knew about her love for Nancy Drew books. Now why would a mother psychologically torture her daughter who she never got an opportunity to raise? Penny is known to be the "snake charmer" of the Serpents, so she might be testing Betty's loyalty to the Serpents before revealing her daughter's true identity.
The CW
Some fans who love the comics know that the Black Hood wrote the cipher, aka the code that Betty had to figure out in order to save the next victim. This fan theory relies on multiple Black Hoods; one who wrote the letter, one who made the phone calls and another who executed the killings in order to mess with Betty's head.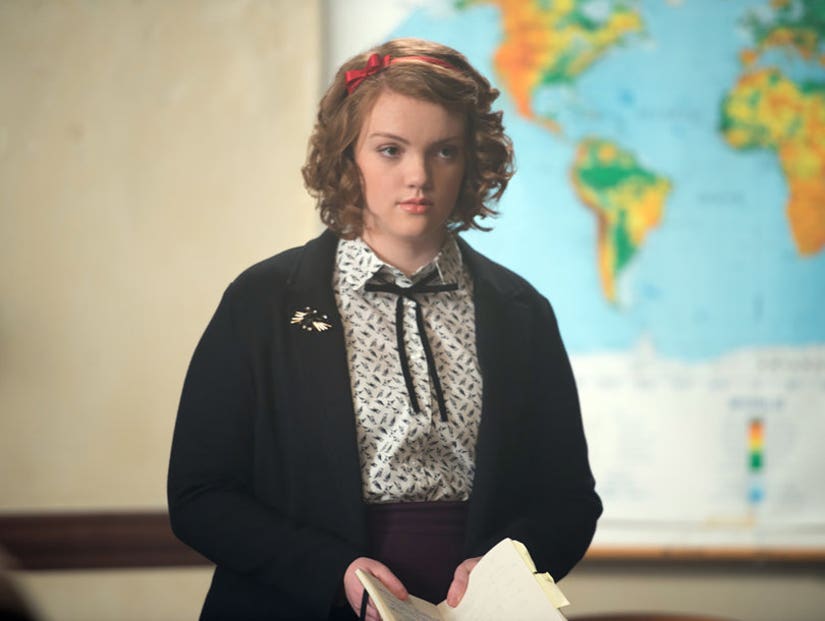 The CW
Emmy-nominated actress Shannon Purser ("Stranger Things") plays Ethel Muggs in "Riverdale." While the awkward teenager seems timid and kind, she also loves her fix of horror films. What better way to get noticed in a town that completely ignores your existence than to become a serial killer?
Ethel doesn't have many friends, but she seemed ecstatic when Veronica Lodge (Camila Mendes) befriended her. Unfortunately, that friendship crashed and burned once Ethel found out Veronica's father pushed her father into committing suicide. Coincidence that the Black Hood forced Betty to end her friendship with Veronica? We're eagerly waiting to find out.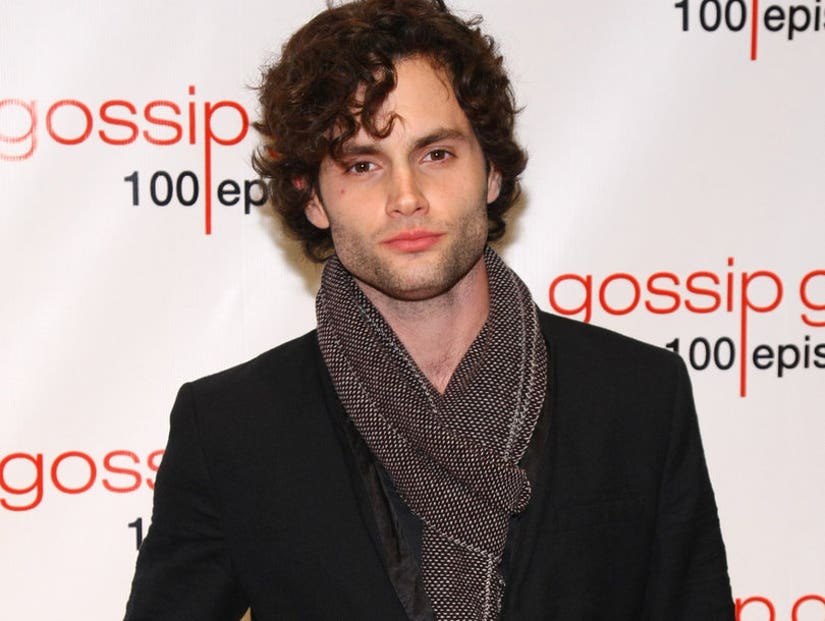 Getty
Spotted: The least likely fan theory on the internet. Still, we saw a lot of online commentators throwing in this lonely boy as a suspect and it's no secret that TooFab's heart still has a special place for the long-dead CW drama, so we'll bite. After six seasons on the air, "Gossip Girl" revealed Humphrey (Penn Badgley) to be the mastermind blogger narrating the drama on the series. You know what would be cool? A surprise "Riverdale"-"Gossip Girl" crossover.
What? It could totally happen. Xoxo.