The Oscars are Hollywood's closest analogue to a presidential election, and like the slog of egos and lavish ad campaigns in DC, the Oscar campaign is always filled with controversy, scandal, and strategic rumor-mongering. Over the last few years, the awards race has been transformed from an insider's game of one-upsmanship and showbiz politicking to a running referendum on the major crises facing the industry, with voting now tied to far more than what's seen on screen.
It took off with the #OscarsSoWhite controversy of 2015 and exploded with this year's bombshell "revelations" of rampant sexual abuse and misogyny in every corner of Hollywood, and the nominations were unquestionably impacted by the ongoing headlines. There were several other controversies, as well, making this Oscars —- the first in decades without disgraced former awards Svengali Harvey Weinstein -— particularly anticipated. If the most notable thing that happens is that a presenter gets handed the wrong envelope, the Academy will be breathing easy.
James Franco and 'The Disaster Artist' Disaster: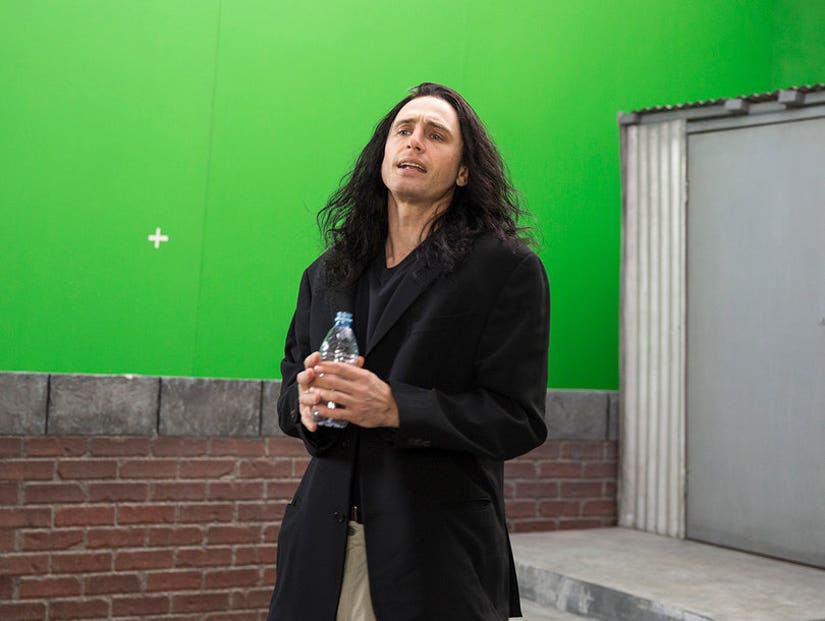 A24
James Franco, the star and director of "The Disaster Artist," won the Golden Globe for Best Actor in a Musical or Comedy, a victory that seemed to seal an Oscar nomination. For a few minutes, that is.
As Franco was giving his victory speech, the actress Ally Sheedy tweeted in disbelief that Franco had won. "Please never ask me why I left the TV/film business," she wrote, following up tweets from earlier in the night that had specifically called out Franco and were labeled #MeToo.
By the next morning, people had begun to talk about Sheedy's tweets, as well as Franco's past known indiscretions with women. A day later, on January 8th, several women came forward on Twitter to accuse Franco of sexual impropriety; on the 11th, five women's accusations against the actor were published in the LA Times.
Subsequently, Franco was not nominated for an Oscar, and "The Disaster Artist" was left off the Best Picture list, as well.
The actor's swift downfall from frontrunner to alsoran can be entirely attributed to the scandal; though voters haven't spoken on the record about it, it's clear that Franco's acting peers, who vote for Oscar nominations, were in no mood to ignore the allegations or absolve Franco based on his vague apologies. Scarlett Johansson called the actor out at the latest Women's March, and was cheered for doing so. He's stayed quiet since.
Old Allegations Haunt Gary Oldman's 'Darkest Hour'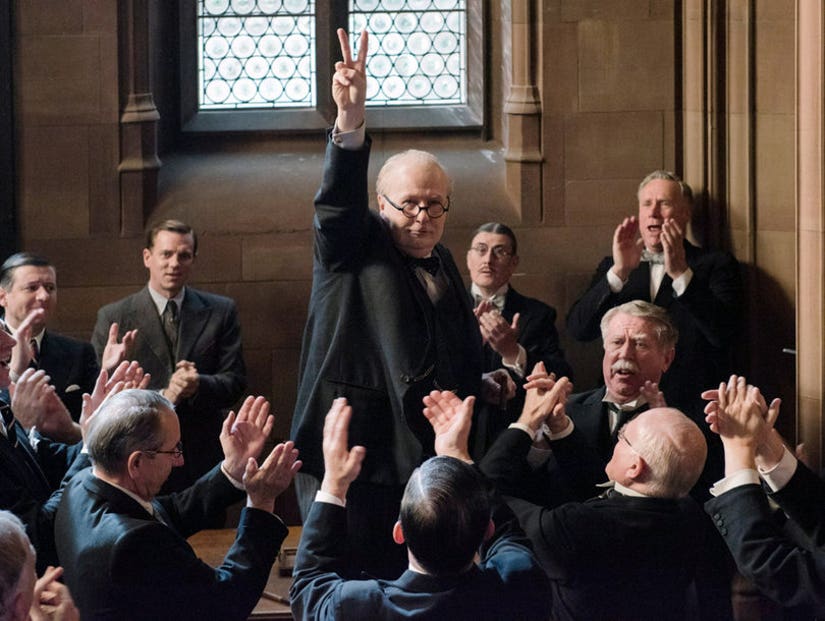 Everett Collection
Gary Oldman has been the clear front runner for Best Actor since people saw the first trailer for "The Darkest Hour," the World War II drama in which he plays Winston Churchill. The actor completely transforms into the late British Prime Minister, so much so that it would seem that he is simply possessed by Churchill's ghost. He's won just about every precursor award along the way, but his path to glory has been marred by the resurfacing of allegations that he beat his ex-wife.
The accusations came out during their 2001 divorce, at which point Oldman vehemently denied them. They didn't hurt his career at the time, and while he may win his Oscar on Sunday, his ex's troubling allegations will at the very least serve as an asterisk on Oldman's resume and could trip him up going forward. Not that he hasn't been in trouble before… he's on his fifth wife, was forced to apologize for defending Mel Gibson's anti semitic rants, and went to rehab in the 90s after getting a DUI.
What Did Meryl Streep Know?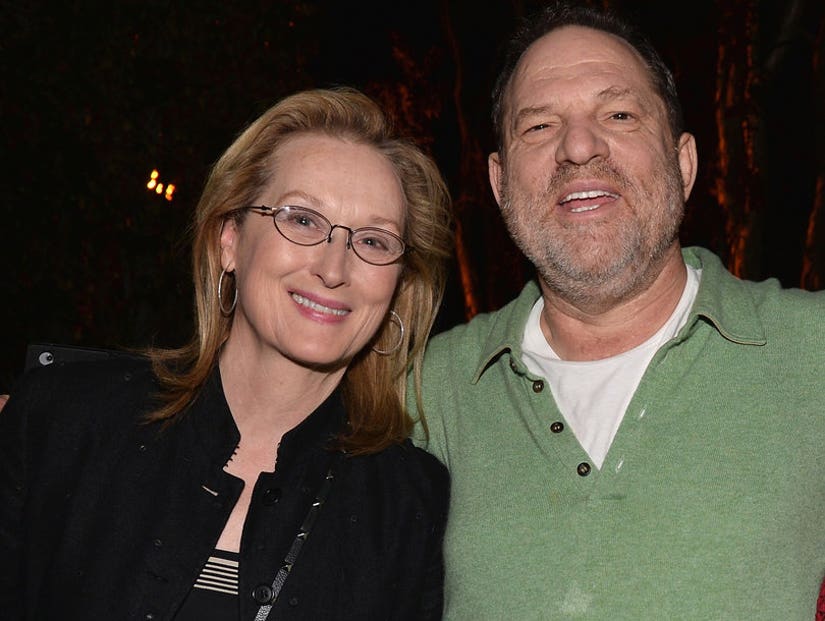 Getty
The New Yorker detonated an atom bomb on Hollywood Boulevard with its massive expose on Harvey Weinstein's years of sexual criminality and the industry's complicity, sending just about anyone who has ever stepped on a film set into panic mode. The fallout was massive, with a breathtaking parade of woman finally feeling free enough to reveal their own horror stories at the hands of men in power. The spirit of female empowerment and camaraderie was soon complicated by the arrival of the next stage in any controversy: who knew what, and who benefitted from the status quo?
Shortly after the allegations became public, Meryl Streep issued a strong condemnation of Harvey Weinstein and insisted she had never heard about his tendency to rape women. As the Oscars' all-time most nominated actress — she's nominated again for "The Post" — and Hollywood's elder stateswoman, it was her unspoken duty, and she was also undoubtedly staying ahead of the inevitable flood of questions she was going to face based on her close working relationship with Weinstein. Just a few years ago, he campaigned hard on her behalf and helped her win Best Actress for playing Margaret Thatcher in "The Iron Lady" (if you want an Oscar, play a British Prime Minister), and so she was at least tangentially to him, whether she liked it or not.
Not everyone bought her strong words against the fallen mogul. Rose McGowan, a prominent Weinstein victim, took exception with Streep's words and issues a scathing takedown of the entire Golden Globes #MeToo protests.
"Actresses, like Meryl Streep, who happily worked for The Pig Monster, are wearing black @goldenglobes in a silent protest. YOUR SILENCE is THE problem. You'll accept a fake award breathlessly & affect no real chance. I despise your hypocrisy. Maybe you should all wear Marchesa," McGowan tweeted.
Streep responded with a long statement, put out by her publicist, downplaying any relationship with Weinstein and reaffirming her denial. "I wasn't deliberately silent. I didn't know. I don't tacitly approve of rape. I didn't know. I don't like young women being assaulted. I didn't know this was happening."
More recently, Streep slapped Weinstein (verbally) for quoting her in a lawsuit defense; he apologized for doing so.
Three Billboards, Too Much Redemption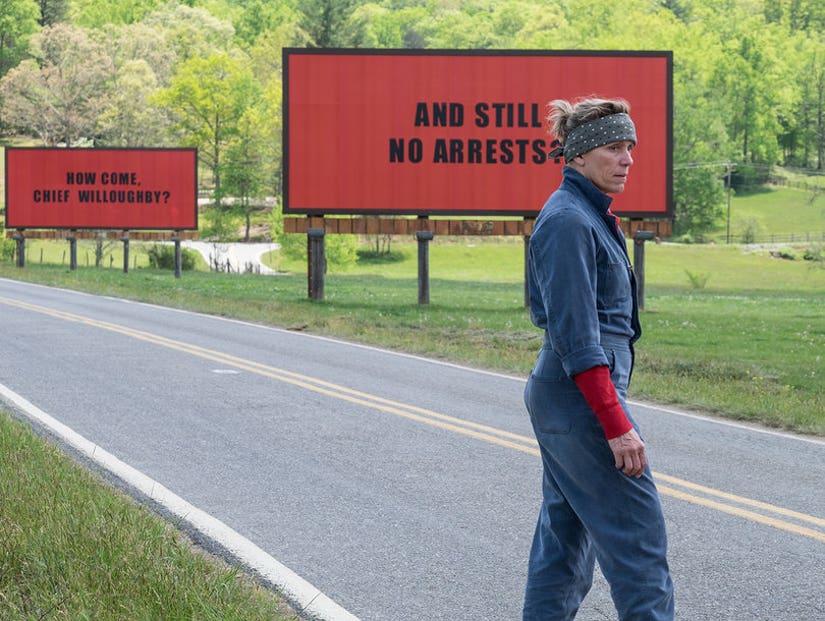 Fox Searchlight
Martin McDonagh's explosive, pitch-black comedy about race relations, female rage and police brutality in the Midwest seemed like the movie to beat for a very long time. "Three Billboards Outside Ebbing, Missouri" premiered to rave critical reviews at the Toronto International Film Festival and then went on to sweep a suite of categories at most precursor awards, including Best Drama at the Golden Globes.
But over time, the movie's message has been drawn into question by critics and commenters who see the Irish filmmaker's portrayal of the most fraught subjects in America as inauthentic, glib, and even racist. In the movie, Sam Rockwell plays a hot-headed and dim-witted police officer who is said to have beaten a black man in custody, a fact that is sometimes played for laughs. He also gets a bit of a redemption arc, which further complicates the movie in a time of extremely strained race relations in America, especially between cops and African Americans.
"McDonagh painstakingly humanizes a character who we find has unapologetically tortured a black man in police custody ... and then 'Three Billboards' seems to ask audiences to forgive and forget wrongs like police violence, domestic abuse, and sexual assault without demonstrating a full understanding of the centuries-long toll these crimes have taken on victims in real life," the columnist April Wolfe said in a critical column in The Village Voice. "In some ways, watching this film is like reading those alt-right fashion profiles of Richard Spencer that insisted we overlook his campaign of quiet terror and find common ground with him. Nope."
McDonagh didn't agree with the assessment, saying that the character was no hero.
"I don't think his character is redeemed at all – he starts off as a racist jerk," he told Entertainment Weekly. "He's the same pretty much at the end, but, by the end, he's seen that he has to change. There is room for it, and he has, to a degree, seen the error of his ways, but in no way is he supposed to become some sort of redeemed hero of the piece."
Rockwell, who did not write the movie, is still likely to win an Oscar. And Frances McDormand, who stars as a grieving mother who is determined to get justice for her daughter, seems to be a Best Actress shoe-in. But the movie's chances of winning Best Picture seem slim now, and outrage would ensue if it did win — especially over a movie like the very astute "Get Out," which is aware in ways "Three Billboards" wishes it was.
Who Shaped 'The Shape of Water'?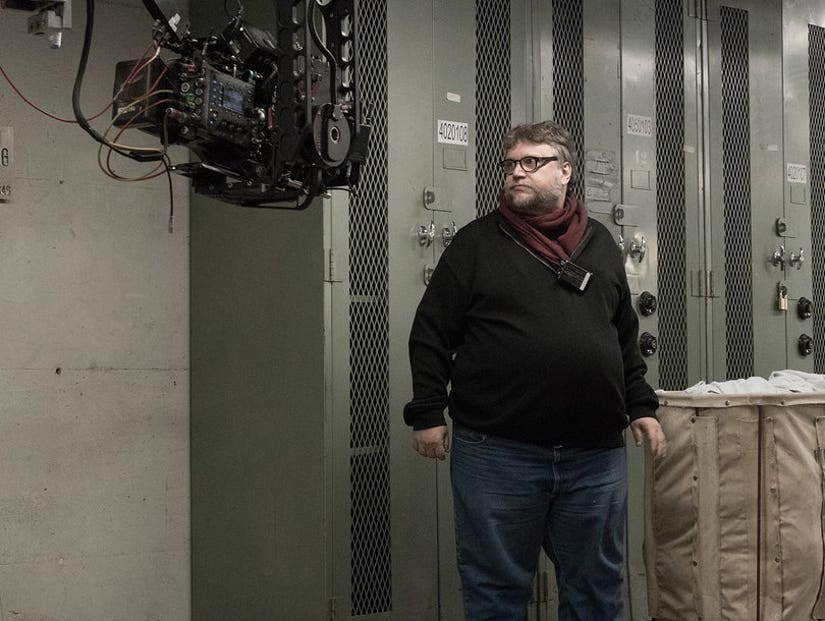 Fox Searchlight
Rare is it that a fantasy movie makes such a mark on Oscars season, but such is the magic of Guillermo del Toro. He earned major nominations for his 2006 film "Pan's Labyrinth," including Best Original Screenplay, and now he's primed to take to the next level with "The Shape of Water," a gorgeous period parable about a mute woman who has sex with a fish man in her neighbor's bathtub after he eats some eggs. It is the most nominated movie this year, and after winning a Golden Globe for Best Director, del Toro is the odds-on favorite at the Oscars.
Complicating that is a new lawsuit that alleges that the movie plagiarizes a 1969 play called "Let Me Hear You Whisper" by the late Pulitzer winner Paul Zindel. There are some similarities —- both are about a woman who works in a sea lab where a smart fish man is held captive —- but del Toro says he'd never seen or read that play. Zindel's estate blames del Toro's producer, but either way, Fox says it will vigorously defend the entire team against the allegations.
Prisoners of War: Convict Labor Made 'Dunkirk'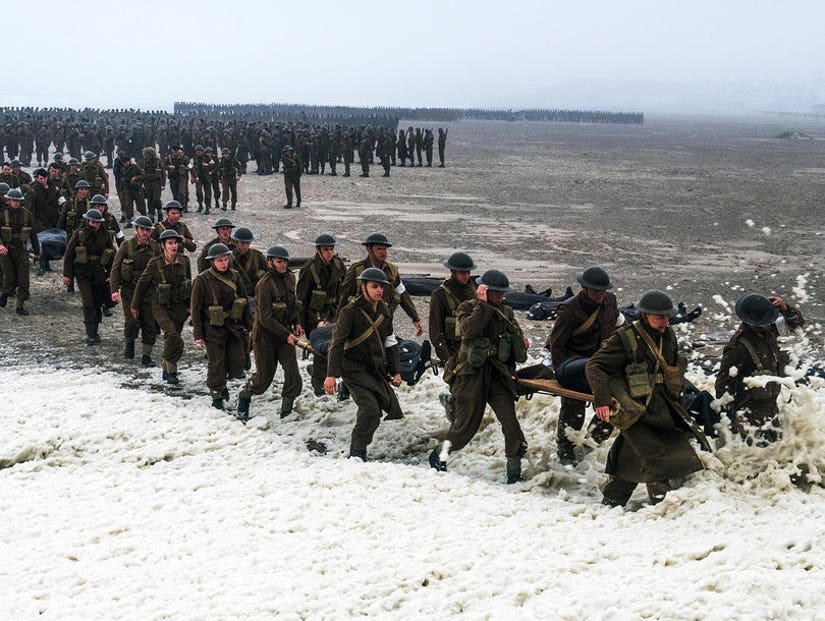 Everett Collection
This one hasn't gained much traction, probably because it happened in a foreign country and America has wretched labor laws and disregard for workers. But it's an important tory nonetheless. The production team on "Dunkirk," which is up for eight Oscars, including Best Picture, used prison labor to construct some of the WWII battle drama sets on the cheap.
It wasn't a secret, exactly; set decorator Gary Fettis bragged about it in a book about the making of director Christopher Nolan's movie.
"The amount of work needed led to some interesting collaborations," the book reads, with Fettis's quotes to follow. "'The big fenders on the ships, they use giant rubber balls nowadays, but back then they were made out of rope, woven in thick hemp. We had to make about ten of them.' They found a Dunkirk man who had re-rigged a ship for a local museum. 'He knew how to weave these bumpers. And he employed prison labour to make them. First-time offenders, kids, they weren't hard-core criminals.'"
The admission outraged human rights advocates, though technically nothing about it was illegal. Still, it's important to know that movies that make hundreds of millions of dollars are paying pennies on the dollar to workers.
'Call Me By Your Name' Hissyfit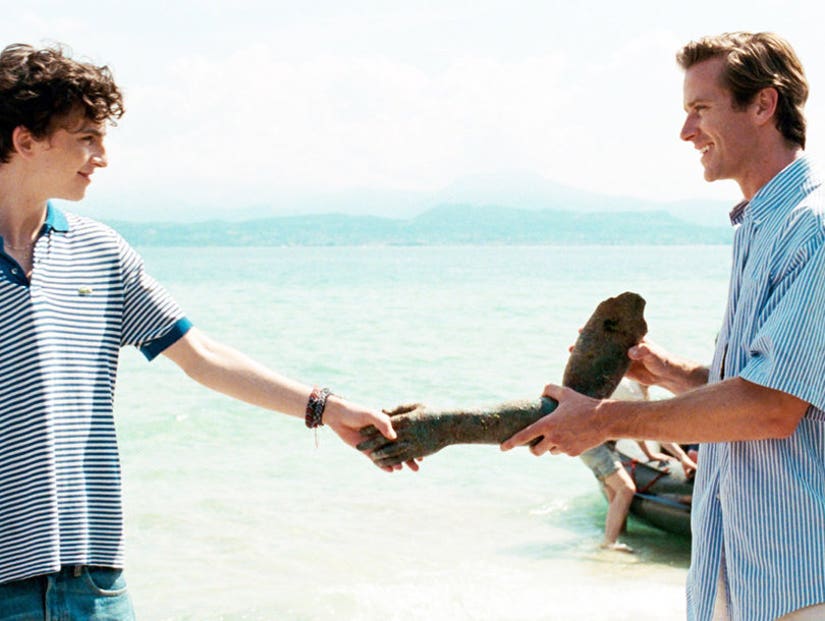 Everett Collection
James Woods, a man who has gone from mediocre actor to paranoid Twitter troll, helped popularize a veiled homophobic attack on this season's most beloved coming of age romance, "Call Me By Your Name." Conservatives have been up in arms about the age difference between the two main characters in the movie, which focuses on a 17-year-old boy discovering his sexuality and falling in love, however fleeting, with a 24-year-old man; Woods's tweet brought the hand-wringing to the forefront.
In the movie, Elio (played by breakout star Timothée Chalamet) has a summer-long friendship that turns to something more, for a few weeks, with Oliver (Armie Hammer), and his parents are OK with that. It's the '80s, and there are few opportunities for a young man to make these kinds of self-discoveries, especially in rural Italy. Woods evoked NAMBLA and called the age gap disgusting, which is rich coming from a guy who dated much, much younger women in the past, as Hammer pointed out in interviews. (Amber Tamblyn then did Hammer one better and said Woods hit on her when she was 16.) Given age of consent laws and the clear intent of the movie, few people outside that Twitter bubble have found it too troubling.
The minor outrage hasn't done anything to harm the film's award chances —- Chalamet is nominated for Best Actor, a remarkable accomplishment for someone his age and experience-level.