Shockingly, Bey's cover is the first to be shot by an African American photographer, Tyler Mitchell, who Vogue says was suggested to her by the publication. This move only showed the artist how much has changed since she first started in the business.
"I was told that it was hard for me to get onto covers of magazines because black people did not sell," she told the mag. "Clearly that has been proven a myth."
The accompanying article for the issue is all told from Knowles' perspective, as told to Clover Hope, where she spoke about the pressures to snap back to her pre-pregnancy body after giving birth to Blue Ivy. "I believed in the things society said about how my body should look," she explained. "I put pressure on myself to lose all the baby weight in three months, and scheduled a small tour to assure I would do it. Looking back, that was crazy."
When it came time to give birth to twins Rumi and Sir, she had a much different outlook, due in part to the health issues that came with her second pregnancy. Explaining that she was 218 pounds right before she gave birth, Knowles said she was battling toxemia and the babies' "health were in danger," leading to a C-section.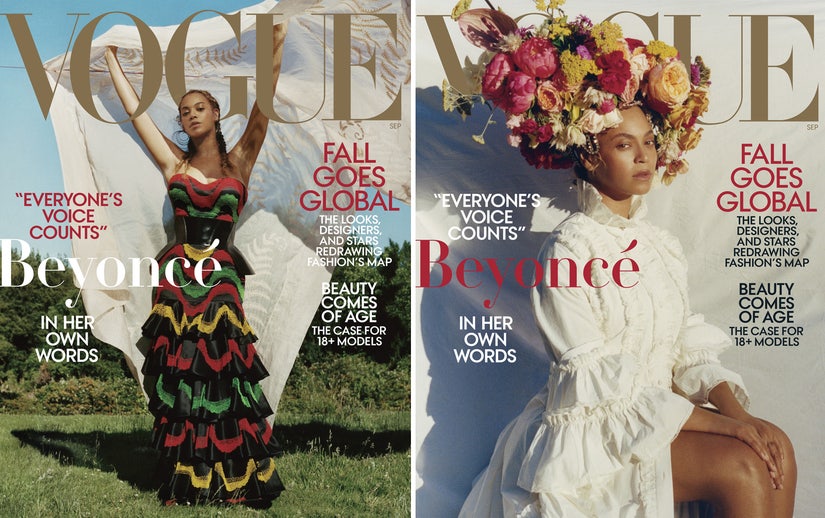 Tyler Mitchell
"My husband was a soldier and such a strong support system for me," she said of her recovery and husband Jay-Z. "I am proud to have been a witness to his strength and evolution as a man, a best friend, and a father."
The health scare lead to how she viewed her body after welcoming the twins as well, saying that she "embraced being curvier" and "accepted what my body wanted to be." Knowles added that she "enjoyed my fuller curves," noting her "kids and husband did, too."
Even now, she's got nothing but pride for her fuller figure, getting real as ever as she explained, "I have a little mommy pouch, and I'm in no rush to get rid of it. But right now, my little FUPA and I feel like we are meant to be."
Her new outlook even served as part of the story behind the photoshoot, as she said she wants everyone -- men and women -- "to see and appreciate this beauty in their natural bodies." It's that thought that led to her wearing minimal makeup for the photos, as well as pose without wigs or hair extensions.
The result, nothing short of stunning!
The September issue of Vogue hits newsstands August 14 in New York and Los Angeles, before dropping nationwide on August 21.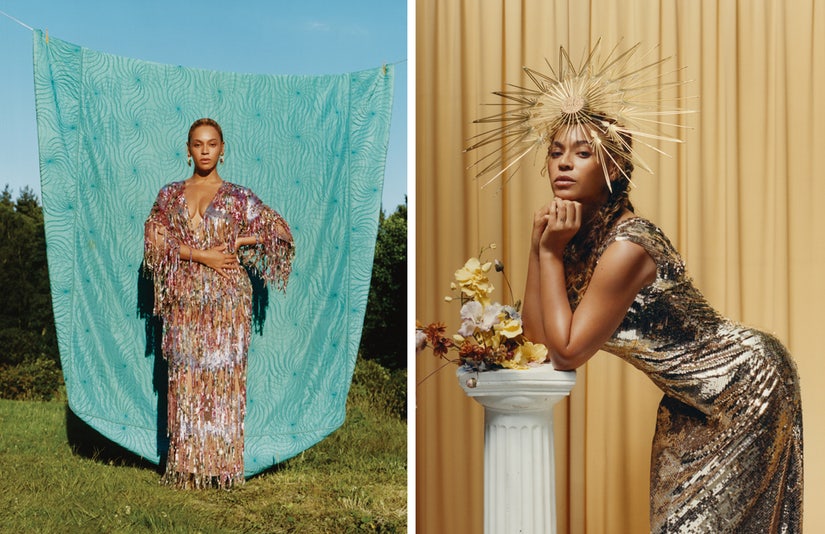 Tyler Mitchell