Beyonce wasn't just candid about her body in the September issue of Vogue, she also addressed her "conflicts" with Jay-Z and how their issues were similar to those in her family's long history.
In the cover story, told in Knowles' own words to writer Clover Hope, the singer opened up about her family's complicated past and how learning more about it helped shaped her own future.
"I come from a lineage of broken male-female relationships, abuse of power, and mistrust," she told the publication. "Only when I saw that clearly was I able to resolve those conflicts in my own relationship. Connecting to the past and knowing our history makes us both bruised and beautiful."
Last year, Jay admitted he had cheated on Beyonce in the New York Times, something she alluded to in her visual album "Lemonade." That album also touched on the male-female dynamics in her family, something she dove into with more detail while speaking with Vogue.
"I researched my ancestry recently and learned that I come from a slave owner who fell in love with and married a slave," she said, adding that it was a revelation that took time for her to fully "process."
"I questioned what it meant and tried to put it into perspective. I now believe it's why God blessed me with my twins," she said, referring to Rumi and Sir. "Male and female energy was able to coexist and grow in my blood for the first time. I pray that I am able to break the generational curses in my family and that my children will have less complicated lives."
Speaking about the "betrayals and heartbreaks" she's experienced in her time on this earth, she said she's "grateful for every scar." Though her many disappointments -- both "in business partnerships" and on the personal side -- left her "feeling neglected, lost, and vulnerable," she said that they all also helped her grow into who she is now.
"I look at the woman I was in my 20s and I see a young lady growing into confidence but intent on pleasing everyone around her," she noted. "I now feel so much more beautiful, so much sexier, so much more interesting. And so much more powerful."
"I want to learn more, teach more, and live in full," she concluded, "I've worked long and hard to be able to get to a place where I can choose to surround myself with what fulfills and inspires me."
The September issue of Vogue hits newsstands August 14 in New York and Los Angeles, before dropping nationwide on August 21.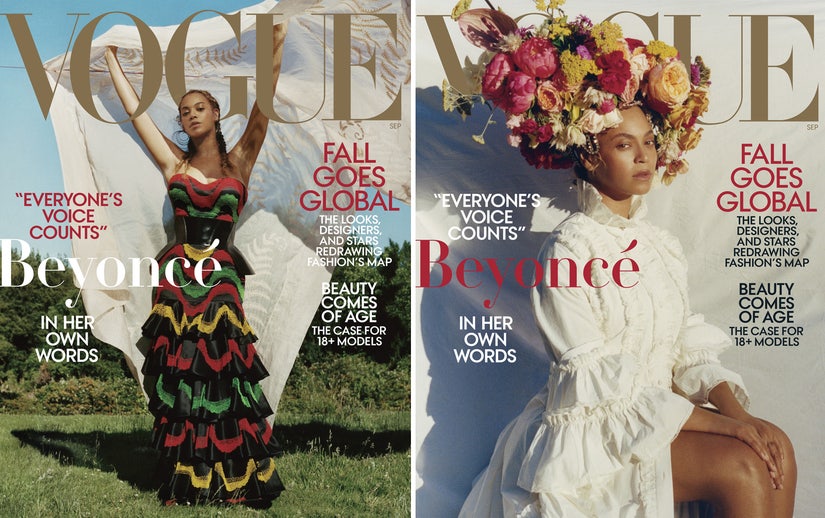 Tyler Mitchell