Oh, and did we mention she's nearly naked?
Jennifer Lopez covers the December issue of InStyle, opening up about her personal and professional life and famous curves, while also putting the latter on full display.
Sporting gold heels and a sideless, green Valentino "dress" that makes that infamous Versace one look tame in comparison, J.Lo showed some serious skin for the publication. Just look at those photos!
Inside the magazine, she spoke about her relationship with Alex Rodriguez and how much easier it is to navigate tabloid culture thanks to social media, an outlet she didn't have back when she was with Ben Affleck.
"It was actually worse then," she explained. "It was just crazy. Now at least I can show you who I am a little bit. Back then you just believed anything you read on the cover of a tabloid. Many times it wasn't true, or it was like a third of the truth."
Of stars entering the business today, she added, "They didn't live through the tabloid era! Now I sound like my mom. 'I used to walk uphill to school, before there were cars!'"
She also said A-Rod has seen the benefits of social media as well. "Now people get to see that this guy they thought was this hard-nosed athlete is, like, a goofy dad who loves his kids and celebrates his girlfriend," she explained.
Speaking about her body, Lopez told the magazine she's kept it up by cutting out caffeine and alcohol and getting a lot of sleep. "I've taken care of myself, and now it shows," she said.
Lopez added that she was never out to make a statement with her curvaceous physique. "I didn't realize what I was doing -— I was just being myself," she said. "In my family, curves were glorified and part of the culture. It was just like, 'Jennifer has a big butt, and it's good.'"
These days, she's all about breaking barriers in the entertainment industry, and is thrilled to see a shift in how women are treated in general in the business.
"It has taken time, but I think we're in a very powerful moment where women are going, 'Wait a minute. We're not afraid to say what we deserve,'" she explained. "I don't understand why you can't be an actress and a singer and dancer as well. Like, that's how this whole business started. Entertainment! And why can't you be funny and also be a dramatic actress? Okay, some people can't do both. But if they can, let them!"
The December issue of InStyle hits newsstands November 9th.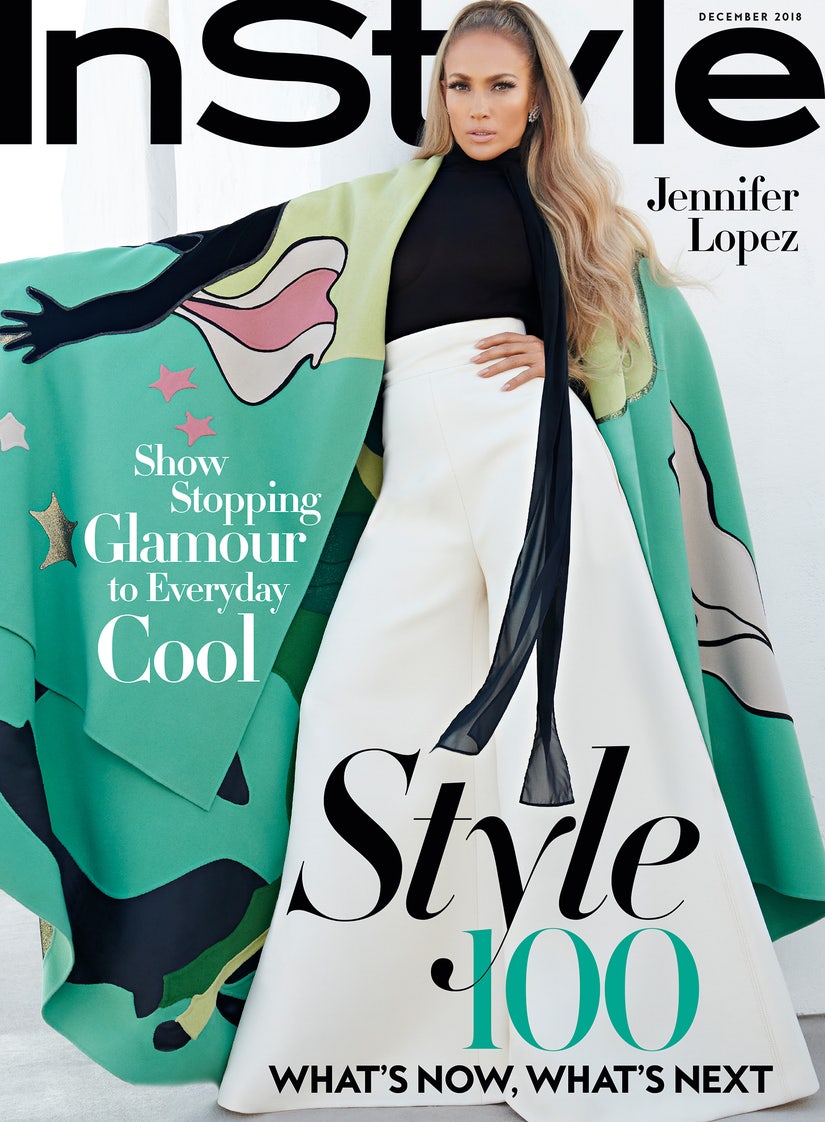 Photographed by Anthony Maule