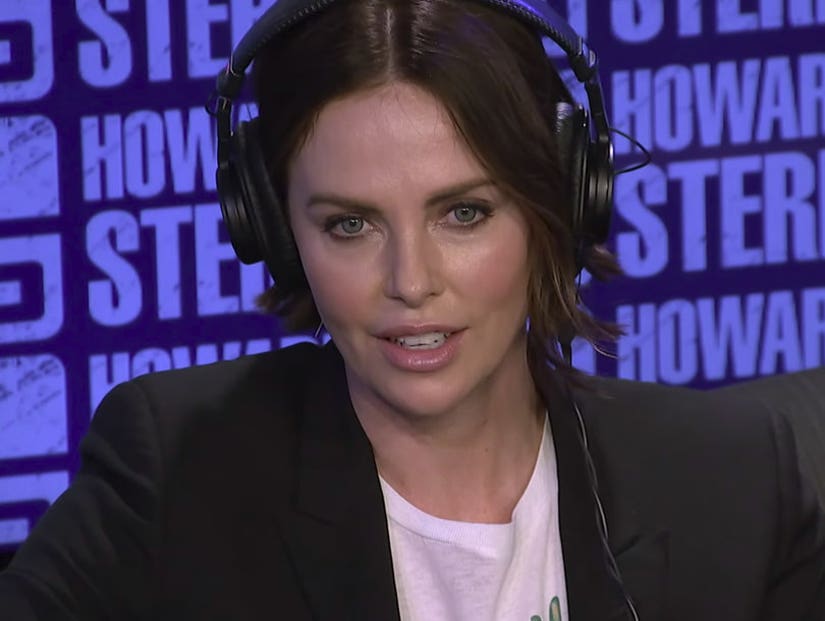 Howard Stern
"He was a very big deal and is still a big deal," reveals the actress in an interview with Howard Stern.
Charlize Theron opened up about an inappropriate audition before she was famous and how she confronted the film producer in question years later, after making a name for herself.
"It was my first audition ever," she explained on the radio show. "I had just turned 19, I might have still been 18. I had never been out for an audition. I asked this modeling agent if she had ever heard anything, like I was going to give this acting thing a try and she said, yep, go to this guy's house, it's on Saturday at 9 [at night]."
Theron said she doesn't believe the agent "had a clue" that anything inappropriate would happen with said producer, who Charlize noted "was a very big deal and is still a big deal."
"I knocked on the door and he opened up the door and he was in his pajamas, barefoot," she continued, before Rogen chimed in saying "it's embarrassing when any guy thinks they're sexy ... at all!"
Charlize then turned to Robin Quivers and said, "Robin, do you agree? We don't want to see you just pull out your dick." Robin agreed.
"He had a very healthy ego, he felt very good about himself, there was some kind of Muzak playing in the house," Theron recalled. "There was a lot of cold marble, crystal. And then we sat down and started talking. He sat very close to me, that was strange. The drinking bothered me, I was like, 'It doesn't feel right.'"
She said the producer didn't want her to read any pages for the audition and instead just wanted to "talk." And then, "at one point he put his hand on my knee and that's when I just went, 'Oof.'"
"It's crazy and girls talk about this where you just go blank, you don't know what to do, but I left," she continued. "I don't even know how I got out of the house, but I left and I was driving my Ford Fiesta that I was renting up Laurel Canyon and I was so angry with myself that I didn't say something. Why did I not tell him to go f--k himself? It made me so angry."
Theron did, however, get the chance to tell him off years later, when the producer approached the now-famous actress for a role in another film.
"It took me eight years for this thing to come full circle, because he offered me a job and I went purely just to have my moment, where he said, 'Nice to meet you' and I said, 'No, we've met before,'" said Theron. "He had no recollection of it and his producing partner was standing right next to him. He was embarrassed."
"I went down the list, I said it was at 9pm, on a Saturday at your house, you were wearing pajamas, I went down the list," she said. "I had my moment. He went, 'Wow, I do not remember that."