Hardin also revealed how her real life inspired the infamous "Dinner Party" episode -- watch her tell the story in the video below!
In an interview with TooFab, the actress, who starred as Jan Levinson on the NBC comedy series throughout its nine seasons, said she's open to a revival of "The Office" but it would have to be in the right medium.
"I would do it if it was a film. If it was a feature film," Hardin said. "Absolutely. If it was a series, I can't do it. I'm on another series called 'The Bold Type' right now...The idea of like going back and being Jan Levinson again for a series reboot. You know? I don't think it's really that interesting. I don't think it's that doable. I don't think the fans even would really like that."
"I would love to do it in a film because I think in a film you could get everybody, you could get Ricky Gervais probably to pop in," she continued. "You could really have everybody. I'm sure you could get Steve to do it, you know, and all of my storyline revolves around Steve Carell's character, Michael. So I couldn't really do it without him. And I can't see him doing another series of 'The Office.'"
Hardin added she not only thinks a movie would be "hilarious," but suggested creator Greg Daniels propose the idea to Carell.
"It would be great," she said. "I think Greg should talk to Steve about that. I think if Steve and Ricky said they would do that, then we'd do it. And it'd be great and I can't imagine anyone saying no to that. I think everyone would show up for that."
"I think it would be huge," she added. (That's what she said, Melora!)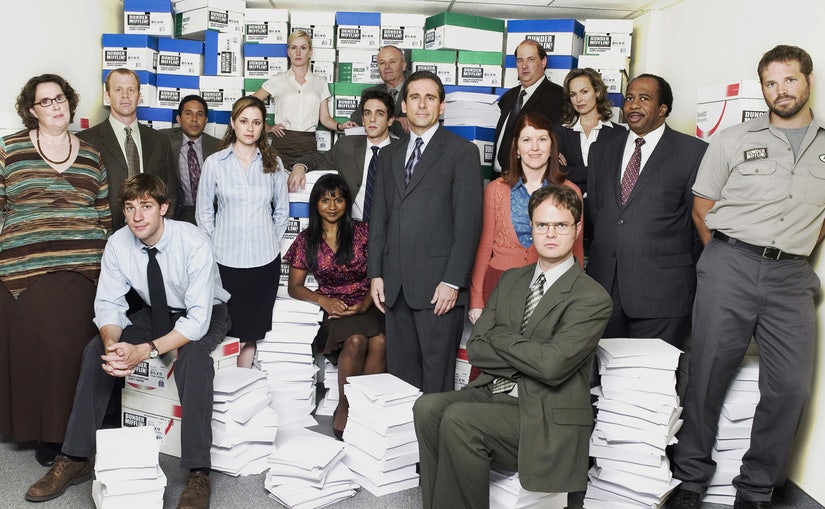 Getty
Although "The Office" ran on NBC from 2005 to 2013, it's life post-network has been wildly successful on Netflix. In fact, the comedy is reportedly the streaming service's most-watched show of all time.
"It's amazing," Hardin said of the show's second-life. "Jan has become an iconic character and she certainly is loved. I get people coming up to me every single day telling me how much they love her. It's incredible to be a part of a show that has done good things for people like that and just brought so much joy to people."
"And that it still continues. It's like the show that never dies!" she continued. "I mean, it just really continues to have a life and even a bigger, stronger life now I would say."
Hardin expressed awe about how her fanbase has grown since "The Office" has been on Netflix, especially when it comes to the wide demographic of viewers.
"I mean my fans are all in their 20s," she said. "I have all the fans that originally watched it, which are original fans were like the demographic was something like 18 to 40-year-old males... They were the demographic for 'The Office.' Well, now it's expanded to everybody."
"It's not just those kind of highly educated, semi-geeky guys that gravitated to it when we were first on the air," she continued. "Now it's like girls, guys from 18, 13, to like 50. I mean, it goes on and on and on. It's crazy. It's crazy. It's so great and so wonderful. It's wonderful to be part of something like that."
Hardin also shared some behind-the-scenes secrets and memories from one of the "The Office's" most popular episodes: "Dinner Party." See what Hardin had to say in the full interview, above!