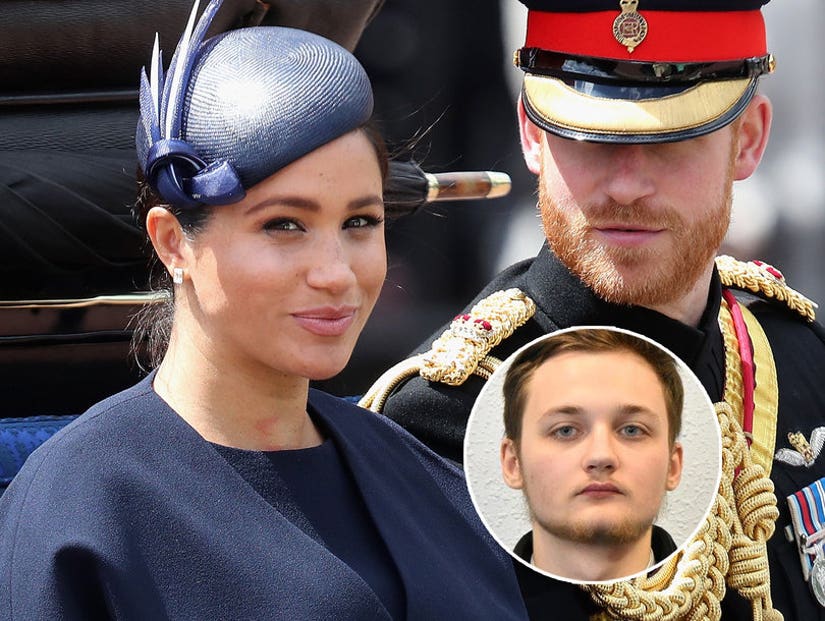 Getty/West Yorkshire PD
The student was charged with encouraging terrorism.
A teenager has been jailed for more than four years in the UK after sharing racist posts about Meghan Markle.
Michal Szewczuk, a 19-year-old student, was arrested last year after branding Prince Harry a 'race traitor' shortly after the royal wedding, using a blood-spattered image featuring a swastika, and the Prince holding a gun to his head.
Passing sentence, Judge Rebecca Poulet said the image "encourages terrorism" and "advances violence".
The teen pled guilty to two counts of encouraging terrorism and five counts of possession of terrorist material, including the White Resistance Manual and an al-Qaida training manual, The Guardian reported.
The court heard he also managed an "extremely violent and aggressively misogynistic" blog which attempted to justify the rape of women and children to create an Aryan race.
He was sentenced alongside 18-year-old Oskar Dunn-Koczorowski, who admitted two counts of encouraging terrorism, and was given 18 months behind bars.
His posts, which demonstrated a "highly radicalized and violent mindset" the court was told, included praise for far-right Norwegian mass murderer Anders Breivik who slaughtered 77 in 2011; and called for the threat of the ethnic cleansing of Albanians.
While the two had never met in person, they had met virtually on far right social media platforms such as Gab.