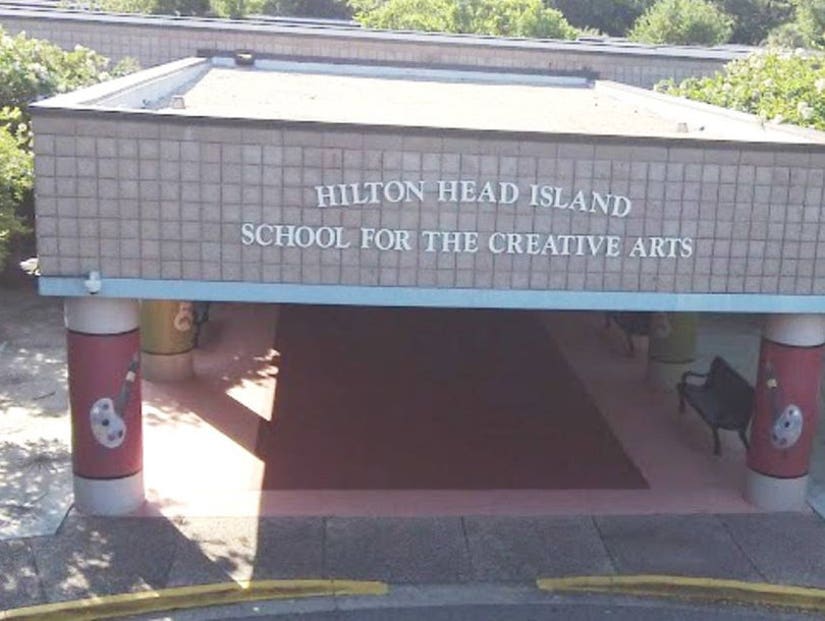 Facebook
She told another student she was going to kill a boy for liking another girl, the police report said.
An elementary schoolgirl in South Carolina brought two knives to class to kill a boy over a crush, police have revealed.
Administrators at Hilton Head Island School for the Creative Arts found the blades in her backpack last week, after she told another student she was going to kill a boy for liking another girl, Beaufort County Sheriff's Office said.
Officers were called to the school after receiving reports of a weapon on campus, the Island Packet reported.
After a teacher heard the tale from a student, they took the girl to the administrator's office and searched her backpack, where they found a pair of 4-inch kitchen knives.
The child told administrators "she got the knives from her kitchen the night before because she was thinking about being mean to someone," the police report said.
She admitted her mother did not know, and "became extremely upset and crying the more she talked about the incident."
When questioned, the boy at the center of the drama said he had heard the girl planned to stab him and someone else, but he wasn't sure who the second person was.
However he told police he "wasn't afraid of (the girl) or anybody else in the school and he was fine."
The girl's mom said she didn't want her daughter questioned by police about the incident.
When deputies contacted Beaufort County Family Court, they admitted they do not deal with children that young, and recommended the school discipline her instead.
According to the school district handbook, students caught bringing a knife over 2-inches long can be suspended or even expelled.