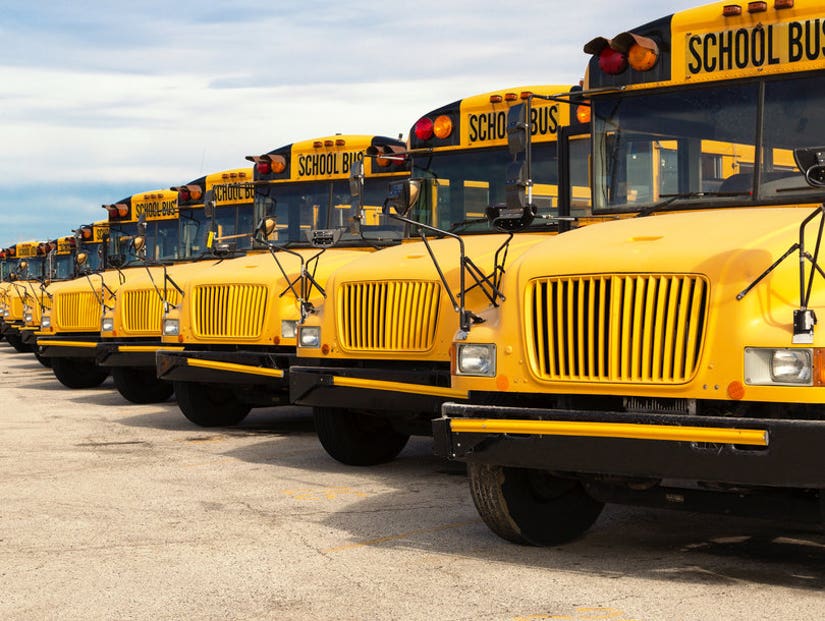 Getty (Stock Image)
She and another ten-year-old white girl were also charged with harassment and assault on a ten-year-old black girl.
A ten and an 11-year-old girl have been arrested over an alleged racially-motivated attack aboard a school bus in New York.
Both girls, who are white, were charged with harassment and assault of a ten-year-old black schoolgirl; the older child was also charged with a hate crime.
The victim told local police in Gouverneur, New York that she was called the N-word several times, punched in the face, kicked in the knee, had chunks of her hair pulled out and had her head smashed against the window.
The bus monitor meanwhile, who is also white, has been charged with three counts of endangering the welfare of a child, after video surveillance showed her failing to intervene, WVRO reported.
According to Gouverneur Police Sergeant Darren Fairbanks, the video shows the attackers saying "N-----s always start it" and "I like my people, but I don't like your people."
The victim was left with a black eye, bruised knee and lumps of her hair missing.
Instead of stopping the attack, 28-year-old bus monitor Tiffany Spicer, merely told them "You guys are worse than my kids," Fairbanks' affidavit states.
When one of the aggressors makes a violent threat against the victim in front of Spicer, she simply told her to "take a chill pill" before walking away and allowing the assault to continue, Fairbanks claimed.
The victim only managed to escape further attack and get off the bus when a male classmate stepped between her and her attackers.
New York Governor Andrew Cuomo called for a full investigation into the "heinous act", and demanded "Legal action to the fullest extent of the law against the perpetrators."
"I am appalled by the reports of the horrendous, 20-minute racist assault on a 10-year-old African American girl in the town of Gouverneur," he said. "That this was allegedly perpetrated by her own classmates, on a school bus with an adult monitor present, makes this incident even more shocking and troubling. When we put our children on a bus to school, we are entrusting others with our most precious resource and this was an egregious and inexcusable violation of that trust."
Spicer's employer First Student, a company that trains and provides school bus monitors all around the country, said she had been placed on administrative leave pending an internal investigation.
Last week police launched a separate investigation into another incident aboard a Gouverneur school bus, in which two students allowed themselves to be hit with an electric shock weapon wielded by a third.