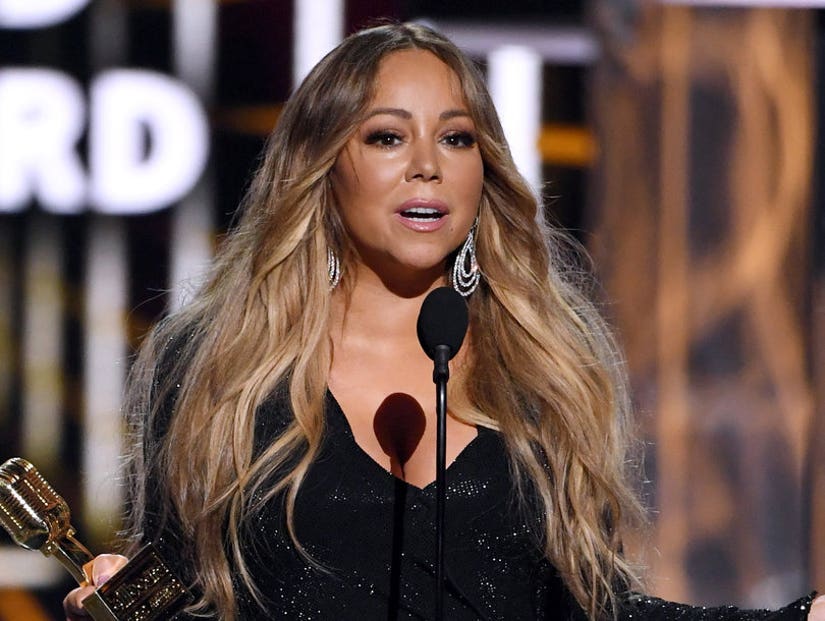 Getty
The Grammy-winning singer opened up about the difficulties she faced being the daughter of a biracial couple.
Mariah Carey opened up about her struggles growing up biracial on Friday, including losing out on parts in her childhood camp musicals because her father was Afro-Venezuelan.
During Variety's Power of Women luncheon, the Grammy-winning singer/songwriter, 49, revealed her parents -- who were divorced at the time -- 'scraped enough money together' when she was 10-years-old to send her to a performing arts camp where she landed a leading role as Hodel in 'Fiddler on the Roof'.
Mariah said she was 'thriving', but the feeling didn't last long. 'The racist choir director saw my black father, and then I never got a leading role at that camp again," she explained.
This isn't the first time the "Glitter" actress has spoken about the her difficult upbringing as the daughter of a biracial couple -- Mariah's mother is Irish.
"I had to go through so much in my childhood just to feel accepted and feel worthy of existing on Earth because I felt so different from everybody else growing up, because I was biracial, because I was so ambiguous-looking and because we didn't have the money to escape whatever the everyday realities of life were," she told People in 2018.
"When you have a black father and then people are calling you white, and then white people are like, 'But her father is black,' it's very difficult. People don't understand. It's really a hard place to lay," she added.
The silver lining, however, to Mariah's unfortunate camp experience was her determination to open her own performing arts camp for underprivileged children, Camp Mariah.
Each summer -- since it's opening in 1994 -- about 250 children from low-income communities in New York's five boroughs spend three weeks participating in a variety of art classes and outdoor activities.
"Camp Mariah is one of the things that makes me feel best about what I have done in my life and in my career because it has a direct impact on kids who don't have other options," she told Variety.