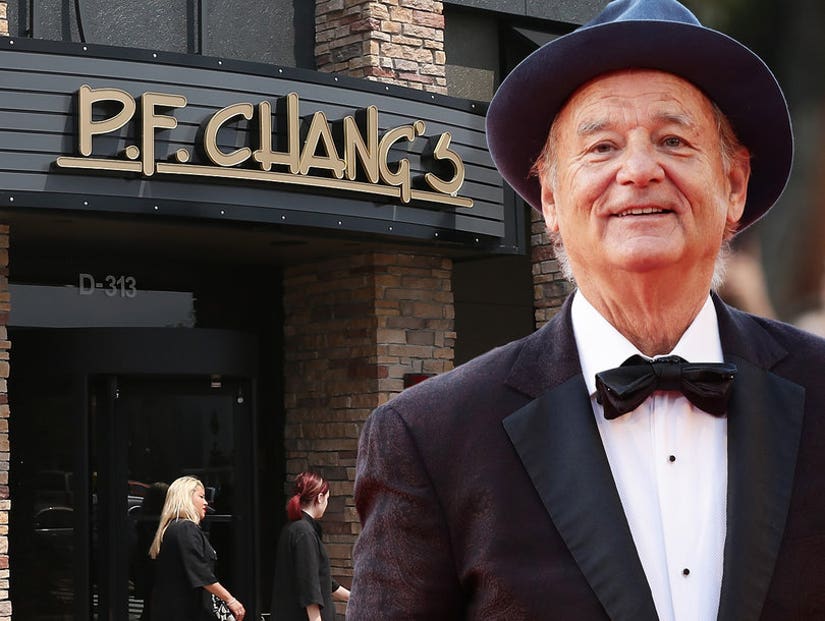 Getty
Proof that we're all united in our love for Dynamite Shrimp.
Drop by the P.F. Chang's in the Atlanta Airport and you might just see an A-List celebrity wok frying your filet mignon: Bill Murray. Yes, we're serious.
The "Lost In Translation" star told Amy Schumer this week that he'd applied to be a wok chef at the location on her "3 Girls, 1 Keith" podcast. Why, you might ask, would Bill Murray possibly want to work at a P.F. Chang's? The actor shared that his motivation was in the food.
"I did fill out an application at P.F. Chang's at the Atlanta Airport, because I think it's one of the best places," he said. He was also inspired by how happy the waiters looked on the job, saying, "It looks like they are having the best time working at P.F. Chang's."
After CNN reported on Murray's latest shenanigan, the company jumped on the Murray bandwagon and offered him the job on the spot, tweeting out, "Bill, you're hired! When can you start?"
Tana Davila, the chief marketing officer at P.F. Chang's, told USA Today that even though they hadn't actually seen his application yet, "we decided to offer him the job anyway. We have seen his work and think he would make a promising wok chef."
No word on whether he's accepted the offer yet, but we're holding out hope...
Schumer's podcast "Amy Schumer Presents: 3 Girls, 1 Keith" airs on Tuesdays on Spotify.