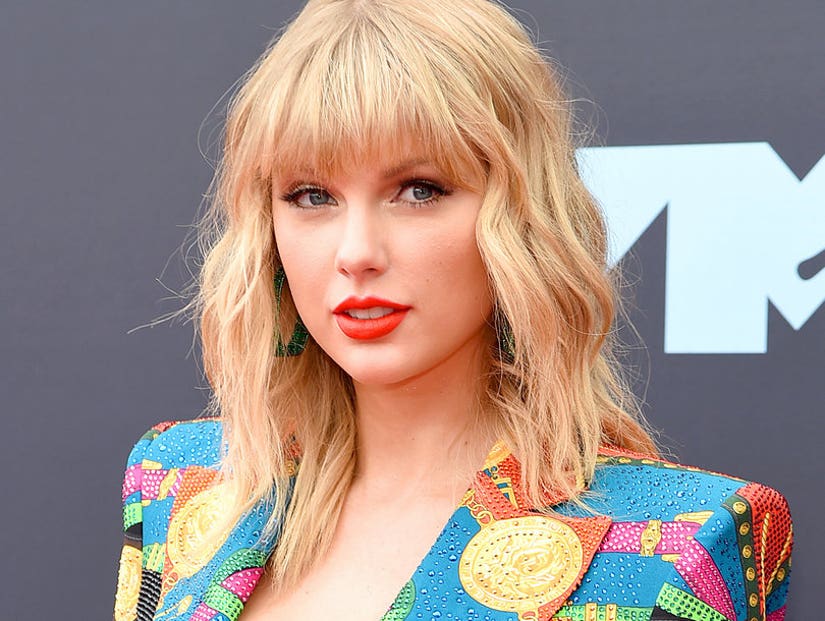 Getty
"Do not let anything stop you from making art."
Taylor Swift says she's grateful for the visibility the #MeToo movement has brought for women everywhere and the general movement away from slut-shaming.
In a recent interview with Zane Lowe for Beats 1, the artist said she's had to deal with being reduced to "slideshows of my dating life and putting people in there that I'd sat next to at a party once and deciding that my songwriting was like a trick rather than a skill and a craft."
"It's a way of taking a woman who's doing her job, and succeeding at doing her job, and making things and figuring out how to completely minimize that skill," she continued.
"Anybody who puts anything out into the world, if it has a bit of success now that comes with scrutiny," she explained. "And that's something that I tell a lot of new artists and a lot of people who I ended up talking to who are like, 'Hey, so you've been through a lot of things. I'm freaking out, I'm getting my first wave of bad press, what do I do?' And I'm like, 'Do not let anything stop you from making art. Just make things.'"
Swift also talked about how personal her seventh studio album is for her, admitting that "Lover" was "the first time I've written about love that was very real rather than a song like 'Love Story' that I wrote when I was 17."
She then elaborated on how a lot of her previous work was inspired by and based on literary and film references or crushes.
"A lot of that was like stuff I saw on a movie, like Shakespeare, like stuff I read mixed in with some like crush stuff that had happened in my life," the pop star said.
"And so as a writer you try to expand moments," she continued. "You try to take a micro emotion or a feeling you had for two minutes in the day and you take that and you zoom into it and you try to explore it. And I was wondering if I could be in this place where I'm finally in a very healthy place in my life. I feel like my priorities are in order, done some growing up, feeling good about it. And I was like, you know what's that going to be like to write from that place? But I didn't even have long enough to think about that before I was writing this record."