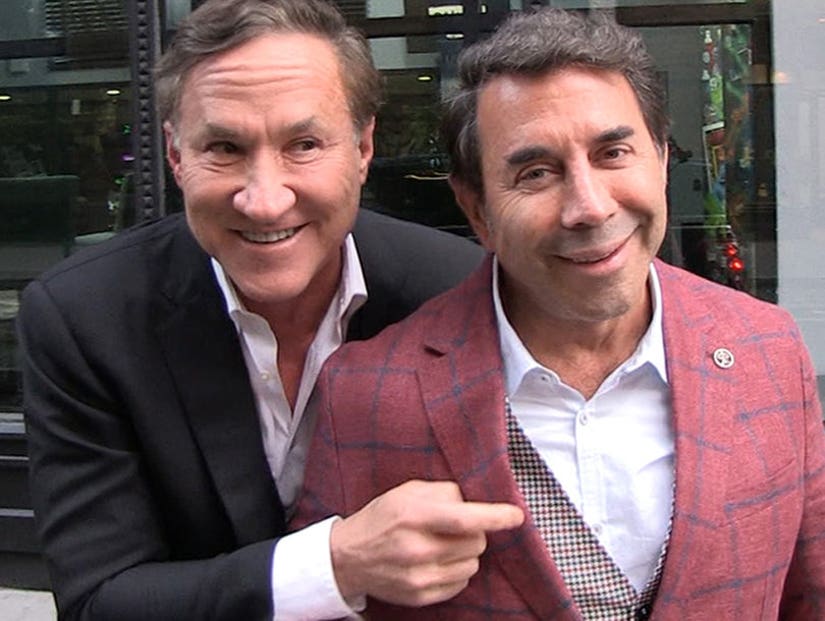 TooFab
"We're still using scalpels and stitches. It's absurd."
A plastic surgeon might be the last person you'd expect to describe plastic surgery as "barbaric".
But that's what Dr. Terry Dubrow thinks of his profession still using ancient tools like scalpel and stitches.
Speaking with co-star Dr. Paul Nassif in LA on Monday, the "Botched" star claimed that within the next decade, surgeons will have non-invasive ways of tightening skin... or at least he hopes so.
"Five or ten years from now, you're going to be able to tighten the skin without having to make a cut with a scalpel and stitching it up," he claimed.
"I mean, think about it. When I was in medical school, I was like, 'I can't imagine, past the year 2000, they're still going to be using scalpels and stitches, how barbaric.'
"And what are we doing in 2019, 2020? Scalpels. Stitches. Yet you can talk to someone in China on your phone in three seconds, and we're still using scalpels and stitches," he said. "It's absurd."
Dubrow also weighed in on Instagram banning cosmetic surgery filters -- again taking a surprising side.
"If you had to make a choice between a surgical procedure that has expense and risks of complications versus using a filter or app -- use the app," he said. "Stay away from plastic surgery, a lot cheaper and doesn't do any harm."