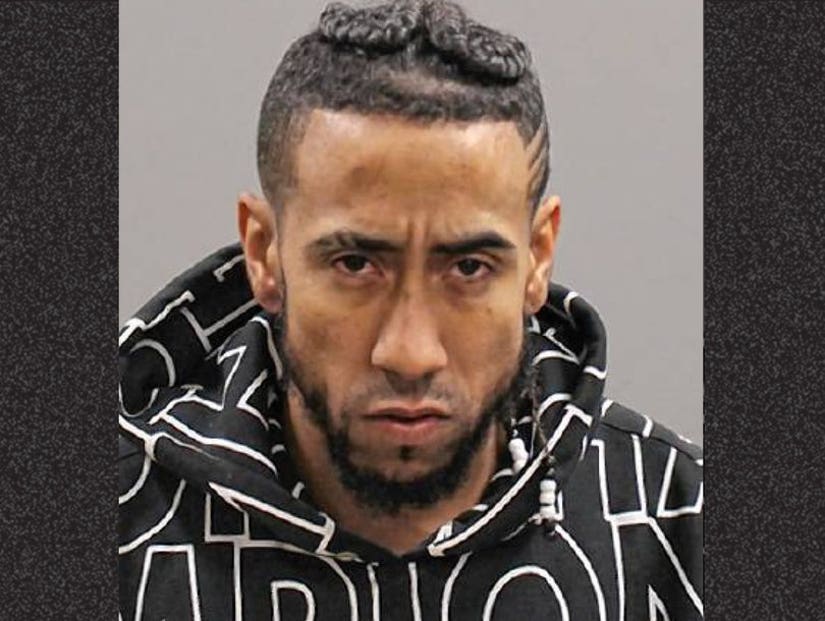 Holyoke PD
He told his teacher eating the powder made him feel like the web-slinger.
A Massachusetts dad has been arrested after his five-year-old son brought heroin in a Spider-Man stamped baggie into kindergarten.
The child put the bag of drugs in his mouth and told his teacher it makes him turn into the Marvel superhero, according to Holyoke police.
His father, 29-year-old Benny Garcia, was subsequently arrested and charged with drug possession and distribution, and reckless endangerment of a child. He pleaded not guilty.
Officers were called to H.B. Lawrence Elementary School on Thursday to investigate reports of a suspicious powdery substance, according to the Daily Hampshire Gazette.
Assistant District Attorney Matthew Green, who called the situation "a particularly shocking and egregious fact pattern," told Holyoke District Court that the boy said he found the bag in the living room of his home.
The child was taken to hospital and checked and was given the all-clear. According to police, the bag was sealed and he luckily may not have ingested any of the narcotic.
Police contacted his mother, who gave permission for her apartment to be searched.
Inside, officers said they found Garcia asleep with bags of white powder strewn beneath him. As they woke and handcuffed him, they said more bags fell from his person.
In total they said they found 150 baggies of heroin, 20 more in a dresser drawer, two more on the bed, and two more on Garcia. They are also reported to have found 10 bags of cocaine on the bed, and 38 more on Garcia's person. In addition, they found four walkie-talkies with chargers in the kitchen.
"The officers located the same sort of baggie (of) heroin stamped 'Spider-Man' that the child brought to school in a dresser drawer of the defendant's bedroom," Green told the court.
When police informed Garcia what had happened with his son, he became "very emotional," the court heard.
"He loves Spider-Man," said Holyoke Police Lt. James Albert. "Our officers were quite taken by it all. You don't often deal with this."