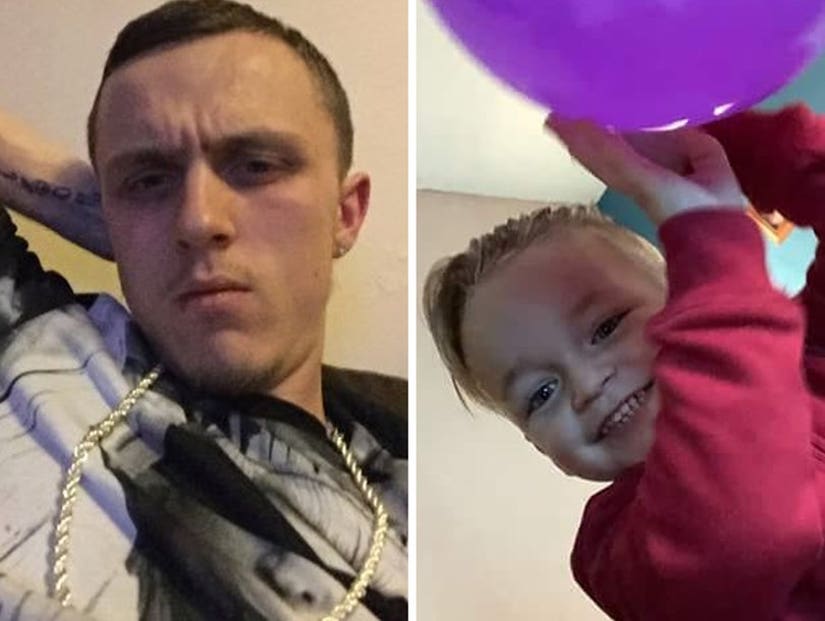 Twitter/Facebook
Pathologist described his injuries as more akin to a road traffic accident.
A former UK government minister's son has been jailed for crushing his girlfriend's son to death with the electric seat in his car.
Alfie Lamb was killed when Stephen Waterson, 26, reversed the passenger seat in his Audi convertible while the three-year-old sat in the cramped footwell behind him.
He then lied to police about what happened, and intimidated witnesses.
He pleaded guilty to manslaughter by gross negligence at his retrial on Thursday, after jurors at his initial trial were unable to reach a verdict.
He was sentenced to seven and a half years in prison, after the judge determined he did not move the seat back out of "annoyance", and "did not intend to harm Alfie", Metro reported.
The boy's mother Adrian Hoare, 24, was also sentenced to two years and nine months for child cruelty, having sat the boy at her feet in the footwell.
The incident happened on February 1 of last year, when six people crammed into the Audi on the way home from a shopping trip: Waterson, Hoare, Alfie, two more adults and another young child.
Hoare told jurors Waterson, a nightclub worker, became annoyed at Alfie's crying, before moving the seat back into him. When he continued to moan, he moved back again, saying "I won't be told what to do by a three-year-old," she said.
The maximum space in the footwell was 30cm, but could be reduced to just 9.5cm at the touch of a button.
By the time they got home, Alfie had collapsed and stopped breathing.
Medics tried desperately to save him, but to no avail. A pathologist later described his injuries as more akin to a road traffic accident.
Police said it was the first case in the UK where the victim had died from crush asphyxiation by an electronic car seat.
Waterson fled the scene, and Hoare initially tried to cover for him by claiming they had been in a taxi.
Police, who described Waterson as "arrogant, selfish and deeply unpleasant", found he had threatened Hoare and the other two witnesses, warning he would make them "disappear" if they revealed what really happened.
The story emerged when Hoare told her half-sister in a taped conversation that was handed over to police, the Evening Standard reported.
But Waterson blamed one of the other witnesses: Hoare's brother Marcus Lamb, who had been driving the car. He accused him of ratting him out to police, stomping on his head during a violent assault that was discovered in a video on Waterson's cellphone.
Passing sentence, the judge said Waterson was "not all bad", describing two sides to his character: "devoted, loving, hard working, intelligent and efficient, yes; but also cunning, manipulative, dishonest, disloyal, deceitful, threatening, controlling and sometimes violent."
"I do not find you were annoyed with Alfie and moved your seat back because of that annoyance," he ruled, saying he was satisfied Waterson moved his car seat back twice "for your own comfort".
Justice Kerr sentenced Waterson to five years and six months for manslaughter; he also handed him a further two years for intimidation and 18 months for conspiracy to pervert the course of justice, to run concurrently with each other.
Another witness in the car, 20-year-old Emilie Williams, who is pregnant, had already pleaded guilty to conspiring to pervert the course of justice before the trial, and was given a five-month suspended sentence , as well as 100 hours community service after she gives birth.
Waterson's father Nigel Waterson was a Member of Parliament from 1992 to 2010, and served as a Junior Minister under former Prime Minister John Major.