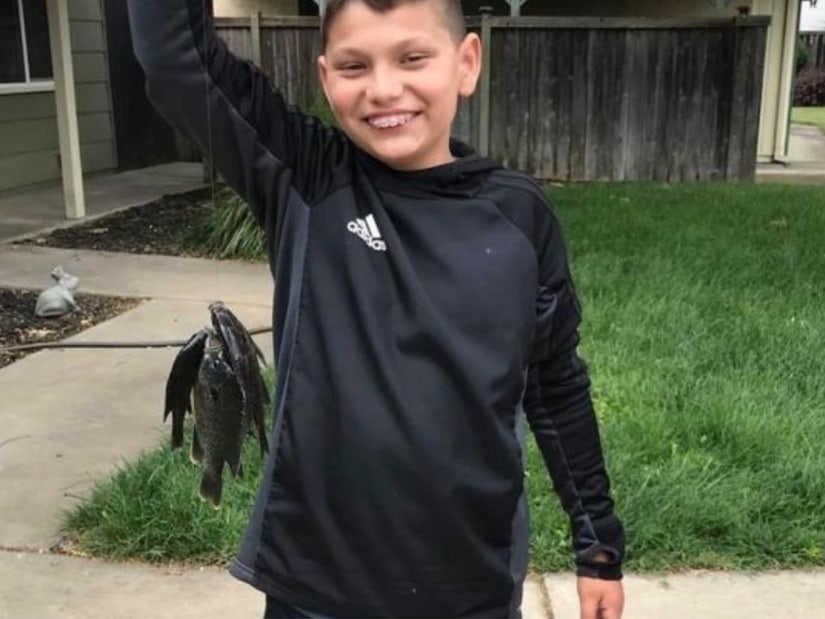 GoFundMe
"He was not suicidal!" his uncle wrote.
Update 12/4/2020 10:52 AM
Adan's family are insisting his death was not a suicide, but a tragic accident.
"We are asking if anyone sees any post or comments insinuating that this incident was suicide or that our nephew was depressed, please help us shut it down," his aunt Stephanie posted on Facebook.
"This was a freak accident and our nephew was a happy kid. Right now seeing those comments is what is the most hurtful to the family and I can use all the help I can get help with this."
Adan's uncle Luis added in a separate post that his nephew was not suicidal.
"He was a wonderful child full of life and joy. He was the most respectful and sweetest boy ive ever had the honor of calling my nephew!"
"I ask of guys to please help our family in need, if at least share the post! We ask of you all to please refrain from any speculation and if you see any comments politely ask them to only say positive things. He was not suicidal!"
"This young man was an angel that we had the privilege of knowing! We thank each and everyone of you for your love and prayers; it is really needed."
Original story 12/3/2020 9:28 AM
An 11-year-old boy has died after shooting himself during a Zoom class.
The child, identified as Adan Llanos, was at home and attending online class with his Woodbridge Elementary schoolmates on Wednesday morning, when he fired a gun.
According to San Joaquin County Sheriff's Office, his camera and microphone were both switched off at the time.
He was discovered by his sister at 11AM, who was in another online class in the room next door when she heard a loud bang.
She alerted a neighbor and a teacher, who contacted the authorities, CBS Sacramento reported.
Adan was rushed to hospital with his parents by his side, but he later died from his injuries.
Detectives are now investigating the tragic incident; they have not said how the child obtained the gun, nor to whom it belonged.
Lodi Unified School District confirmed the death in a Facebook post: "We are deeply saddened to share that a student from Woodbridge Elementary School passed away today as a result of a gunshot wound."
It offered counseling services to the family, as well as teachers and other students in the district reacting to the loss.
The boy's heartbroken aunt posted a GoFundMe to try help with the funeral expenses.
"Today was a very difficult day for our family. We just lost our nephew from a self-inflicted gunshot wound," she wrote. "His name is Adan Llanos and was only 11 years old.
"I know Aron and Mirna are such great parents, i can't even imagine what they are going threw. I'm doing this go fund me to be able to help my family with the funeral expenses. I don't want to go into details. Thank you very much our family will appreciate it." [sic]
If you or someone you know is struggling with depression or has had thoughts of harming themselves or taking their own life, get help. The National Suicide Prevention Lifeline (1-800-273-8255) provides 24/7, free, confidential support for people in distress.