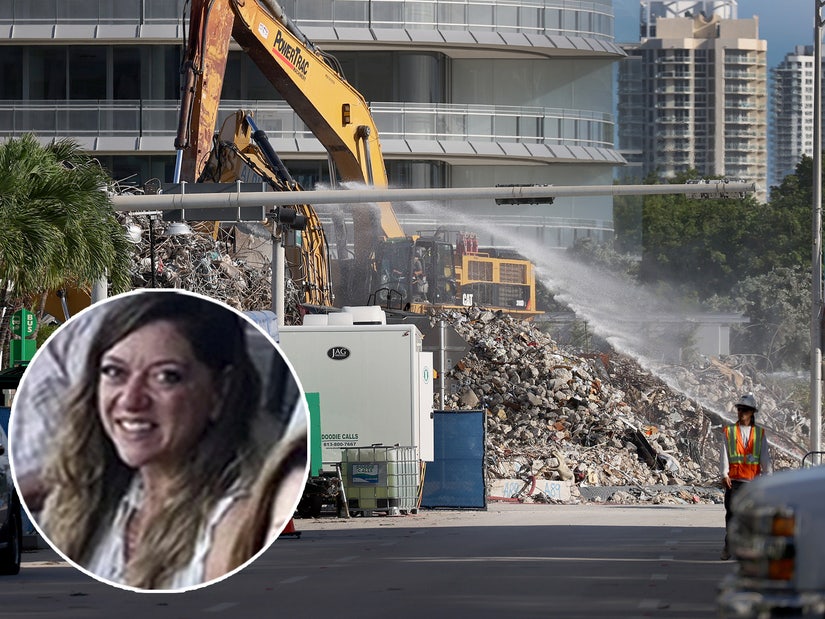 Getty/AP
The final death toll is 98.
update 7/26/2021 11:58 AM
The final victim of the Surfside condo collapse in Miami has been identified.
The family of Estelle Hedaya confirmed to NBC 6 that her remains had been found. Miami-Dade Police have yet to formally confirm her identity.
It has been exactly 32 days since the 12-story residential tower suddenly collapsed without warning.
"To each and every one of you from the bottom of my heart, you have shown the world what superheroes look like," Miami-Dade Mayor Daniella Levine Cava told the search and rescue crews. "Every day, your tenacity, your passion, your dedication, your refusal to give up kept the hope of those families alive, helped them know that we would do anything, I mean you would do anything."
Force 2 Leader Assistant Chief Scott Dean added: "Providing closure to families was the ultimate test of everybody here and I think we did our best to do that, make sure that everyone knew that we were in it 1,000 percent."
The final death toll of the tragedy stands at 98.
original story 7/26/2021 8:30 AM
The site of the Surfside condo collapse in Miami has been fully cleared — but one person is still missing.
With 97 victims of the disaster now identified, 54-year-old Estelle Hedaya is the only person unaccounted for.
Miami-Dade Fire Chief Alan Cominsky confirmed to the Miami Herald on Wednesday that all searches at the collapse site have been completed, and that "as of now, there is no additional debris to be removed from the original site."
"We do not anticipate any further human remains to be found at the original site," he added.
Hedaya's family now face an agonizing wait as the recovery crew turn their attention back to the collection site, where they will re-sift through the debris in search of human remains they may have missed.
"They're continuing to do everything that they can to be as thorough as possible in the search for any additional remains to bring closure to families," a county spokesperson told the outlet.
Replacement sniffer dogs will be brought in, as rescue teams begin the painstaking task of leveling out 26million pounds of concrete and debris into piles 2-3 feet high as they search for the final victim.
The last two bodies found buried in the rubble were also identified on Wednesday, including Hedaya's close friend and fellow New Yorker, Linda March. Hedaya lived on the sixth floor, while March was renting out the penthouse of the building where they first met.
March, a 58-year-old real estate attorney, had moved from Manhattan to South Florida just a few months before the collapse, believing the nice weather would help her recover after battling Covid. She decided to rent the apartment at the Champlain Towers for a year before deciding if she would buy.
"The weirdest thing about this whole thing is that Estelle's best friend in the whole building is Linda," Hedaya's boss Joe Murphy told AP.
"Friends in life and souls in death," the women's friend Leah Sutton added. "Maybe Linda and Estelle are showing the way to heaven to all the other victims."
Also on Wednesday, a judge announced the victims and families would receive a minimum total of $150million in compensation. This does not include the more than a dozen lawsuits already filed, which are to be consolidated into a single class action.