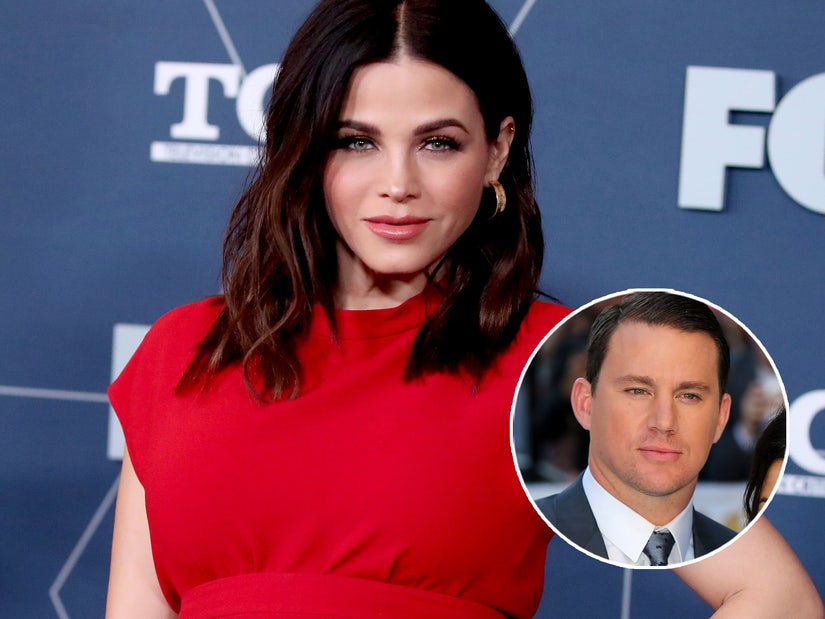 Getty
After opening up about how life was for her after they welcomed their daughter Everly, Dewan reiterated "the message intended" in her now-viral interview.
update at 2:55pm PT on August 3, 2021
Jenna Dewan took to Twitter to shut down any speculation she was speaking ill of ex-husband Channing Tatum in a recent interview. Earlier this week, she said she was "without a partner" after the two welcomed their daughter Everly, because Tatum was away working on "Jupiter Ascending."
She believes her words were then misconstrued to make it sound like she was "slamming" Tatum, something she came out against swiftly on Friday.
"It's unfortunate that countless media outlets have taken an important conversation on a woman's experience with postpartum issues and pulled quotes to make it appear that I was slamming my daughters' father, something I would never do," said Dewan. "As two working parents, we both faced challenges at the time, but I speak only for myself and not about him."
"Anyone who actually listens to the interview, something I encourage everyone to do, will clearly see that my words have been distorted for clicks and to push false, salacious gossip with no regard for the actual people involved, or the message intended," she added.
The statement reiterates what sources close to both Jenna and Channing told TMZ -- that she was "not trying to slam Channing with her podcast comments -- he's always been a great dad -- but instead was just trying to detail her experience as a working mom with a new baby."
Jenna Dewan is recalling the difficulties she experienced following the birth of her daughter Everly.
While appearing on Monday's episode of Dear Media's podcast, "Dear Gabby," the actress shared that her then-husband Channing Tatum wasn't always available after they welcomed their daughter, now 8, because of his commitment to "Jupiter Ascending."
"I had to travel with her and at the time, Chan wasn't available to be with us for the most part," said Dewan, 40. "So, it was me, my doula and Evie all by ourselves traveling at six weeks."
The "Step Up" star said she went "right back to work" and brought Everly with her. However, Dewan said that having her then-baby daughter on set was "really hard" due to "long hours."
"I did have her on set with me constantly. It was just really difficult," Dewan recalled, adding that she experienced "a lot of postpartum anxiety."
"It was like, I just never stopped. You know, you're up a couple times in the night and then you're working all day," she explained. "I was breastfeeding, I was pumping, I was without a partner, I mean it was just craziness."
Waiting for your permission to load the Instagram Media.
The "Supergirl" actress went on to open up about raising her second child, son Callum, whom she shares with fiancé Steve Kazee, during the coronavirus pandemic. Dewan recalled feeling "so grounded" throughout the experience.
"Even though the world was crazy, I was home and in this love nest and it was different," she shared.
Dewan and Tatum, 41, married in 2009. Four years later, the former couple welcomed Everly. In April 2018, the pair announced they were separating after nine years of marriage. Their divorce was finalized in 2019.
Dewan has been in a relationship with Kazee since October 2018. In February 2020, Dewan and Kazee announced their engagement. One month later, the couple welcomed Callum, now 16 months.