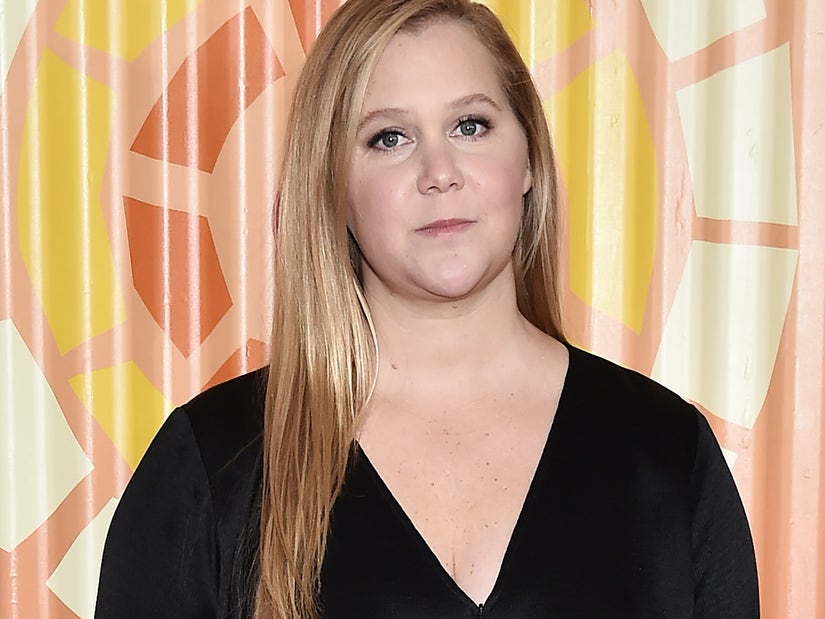 Getty
The surgery comes just a year after Schumer and husband Chris Fischer were trying to have a second child together through in vitro fertilization.
In August 2020, Amy Schumer and her husband were in the midst of trying to have a second baby following the birth of Gene David in May 2019. Cut to a year later, and Schumer is recovering from surgery that saw the removal of her uterus and appendix.
"So, it's the morning after my surgery for endometriosis and my uterus is out," Schumer told the camera in a new video update posted to her Instagram on Saturday.
The comedian revealed that the doctor had found "30 spots of endometriosis" that he had to remove. He also took out her appendix as "the endometriosis had attacked it."
Detailing how she's feeling in the aftermath of the surgery, Schumer shared, "There was a lot, a lot of blood in my uterus and I'm, you know, sore and I have some, like, gas pains."
Waiting for your permission to load the Instagram Media.
She then cautioned her followers in the caption to her post, telling them that if they "have really painful periods," they might also be suffering from endometriosis."
Schumer's celebrity friends and followers were quick to jump into her comments, sharing their love and support for her.
Padma Lakshmi praised the comedian for being so open with her struggles and journey, writing, "Thank you so much for sharing your endo story. Over 200 million women worldwide suffer with this. Hope you feel better soon! @endofound."
"Oh my goodness, 30?!" marveled Debra Messing. "So happy they are gone and you won't have that pain anymore. Heal well Am!❤️" Carrie Ann Inaba clearly felt for Schumer with her brief response: "Ugh. I'm so sorry."
"I'm so sorry Amy! Looks like life is about to get way less painful," wrote Vanessa Carlton, adding, "But not less gassy."
Selma Blair offered her support as well, writing, "I am so sorry. Rest. Recover." Amber Tamblyn shared her affection with the comment, "Love you Amy." Elle King echoed the love, writing, "LOVE YOU AMY!!! Sending healing vibes."
Olivia Culpo shared her feelings via emoji with the caption, "❤️❤️❤️."
Meanwhile, Jenette McCurdy shared that she just found herself in a similar situation, commenting, "i was just told this by my gynecologist ! i'm bedridden for 24 hours once a month. thank you for talking about this. wishing you a speedy recovery."
This isn't the first time Schumer has opened up about her struggles with pain from endometriosis -- she's been diagnosed with adenomyosis -- or her struggles to expand her family with Chris.
While trying a year ago, Schumer opened up on "Sunday Today" about trying in vitro fertilization, per People, and the challenges that brought about for her. "We did IVF and IVF was really tough on me," she said. "I don't think I could ever do IVF again."
Instead, the couple said at the time that they'd decided that Schumer should probably never be pregnant again, for her own health and safety. "We thought about a surrogate," she said then. "But I think we're going to hold off for right now."
Wishing her well and a speedy recovery from surgery!