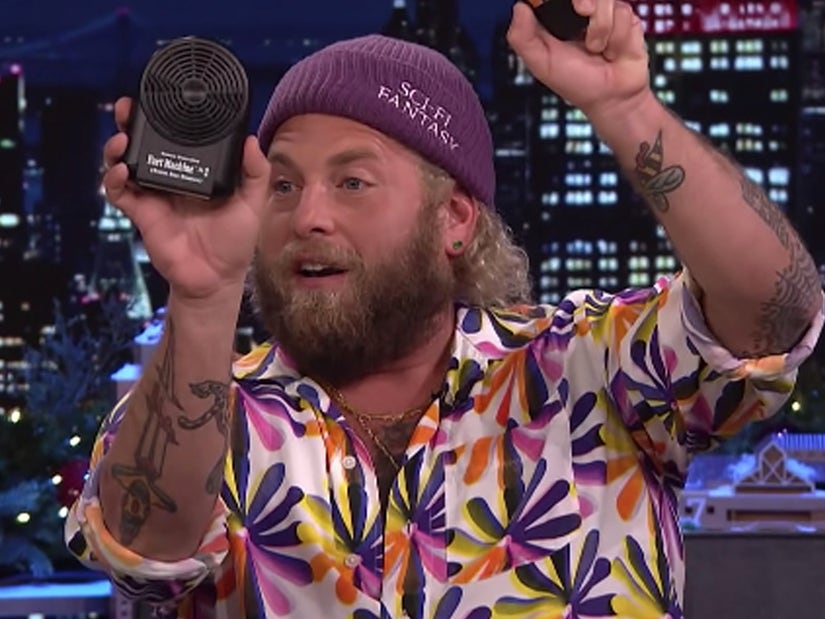 NBC
Meryl Streep, however, found it hilarious.
The actor appeared on "The Tonight Show Starring Jimmy Fallon" on Monday, where he opened up about the prank he's been playing on his "Don't Look Up" costars amid their press tour for the new Netflix film.
Explaining he was working with Julia Louis-Dreyfus on another project, he said he joked with her that he thought it would be funny to start using a fart machine during interviews with his A-list costars -- including Meryl Streep, Leonardo DiCaprio and Jennifer Lawrence -- while promoting Adam McKay's movie. As a wrap gift for the project they were working on together, Louis-Dreyfus gifted him with the device.
He brought it with him to Fallon, saying it was "old school" and something that would be "funny for like a 6-year-old, maybe." While promoting "Don't Look Up" this week, he put it to use.
"I've been working with the machine for a few days now. We did this big fancy press conference and I did the fart machine when someone was talking about climate change. I hit the fart machine," he told Fallon. "My cast mates did not find it funny. Meryl Streep, being the OG Legend that she is, did find it funny, which is why I ride with her any time, day or night."
Apparently, he was using it so much, McKay actually came to him with a plea from Netflix to quit it.
"He says, 'You're gonna get a kick out of this. Netflix, who made the movie, has formally asked me multiple times to ask you formally to stop using the fart machine during press for the film," claimed Hill. "They don't find it funny, they don't find it interesting.' I found it hilarious."
Speaking directly into the camera to the powers that be at the streamer, he then added: "So I just want to say officially, I love you Netflix, I love working with you, I am a huge fan, I watch your streamer. But no corporate entity will ever silence my digital farts, motherf---er!"
Later in the show he also opened up a bit more about working with Streep and how she, presumably at the same press conference where he used the fart machine, expressed confusion over a nickname Hill gave her.
"Meryl Streep's actually cool. She's the best actor. So we've been doing press for this movie, and in the interviews for the past couple days, I keep saying, 'Oh, and you know, getting to work with Meryl, she's the GOAT,' which you know stands for Greatest of All Time. And Meryl, to me, she is the GOAT. She's the greatest of all time."
"Today, we're doing a press conference and she's like, 'You know, and Jonah is so comfortable with me, he's been calling me a goat all week,'" he continued. "And I'm like, 'What the f---?!'"
Going on to say Meryl "wasn't even offended by it," Hill added that Jennifer Lawrence eventually set Meryl straight and explained what the acronym stood for. Streep's reaction: "So, she was like, 'Hey, thanks for calling me the GOAT. I thought you were calling me a goat this whole time.'"
"Don't Look Up" hits Netflix on December 24.