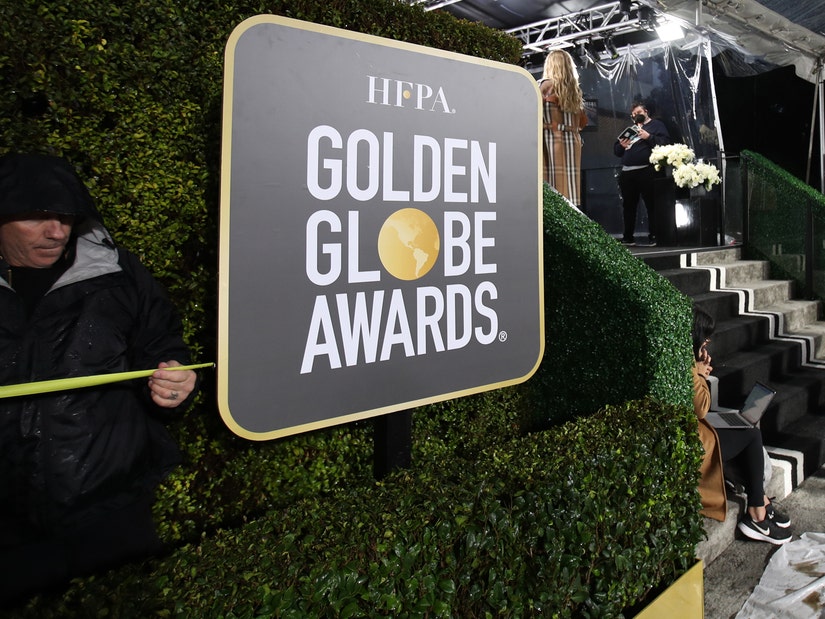 Getty
The show has a lot to prove, following years of criticism and backlash.
The Golden Globe Awards will attempt to make a comeback tonight, three years after the last fully in-person ceremony and some major controversy.
While the show went on virtually in 2021 amid the Covid-19 pandemic, The Globes weren't televised in 2022 at all, after a series of very public controversies in the year leading up to the event. The Hollywood Foreign Press -- the organization behind the telecast -- was first called out for the lack of diversity among its ranks, after it was pointed out that there were no Black members. Critics also argued this led to some of their more puzzling snubs.
The HFPA was, additionally, accused of unethical practices when it came to how they landed on their nominations, seemingly rewarding projects that offered up access to its stars. In an open letter, publicists across Hollywood later refused to work with the HFPA until they had proof of "profound and lasting change" at the organization ... and people like Tom Cruise even returned their past trophies in protest.
As more companies joined in on the boycott, NBC decided against airing the 2022 ceremony, which instead went down on Twitter. The HFPA then announced an overhaul of their bylaws, introducing new measures to increase diversity and inclusion and address ethics questions.
All that, it seems, was enough to not only convince NBC to bring back the live show, but to court A-list talent to once again attend.
Comedian Jerrod Carmichael was tapped to host, while Eddie Murphy and Ryan Murphy will both be honored throughout the evening. The list of names attending to present includes Jennifer Coolidge, Jenna Ortega, Jamie Lee Curtis, Ana de Armas, Quentin Tarantino, Claire Danes, Hilary Swank, Letitia Wright, Jennifer Hudson, Regina Hall and Salma Hayek.
The only name who confirmed he would not be in the audience before his nomination was Brendan Fraser, who previously accused former HFPA president Philip Berk of sexual assault. The actor claimed Berk groped and assaulted him at a luncheon in 2003 and cited the alleged incident as the reason why he stepped away from Hollywood. Berk -- who was expelled from the HFPA in 2022 after he called Black Lives Matter a "racist hate movement" -- previously admitted to grabbing Fraser's butt, but has claimed it was in jest.
When asked whether he would attend by GQ, he said, "I have more history with the Hollywood Foreign Press Association than I have respect for the Hollywood Foreign Press Association. No, I will not participate."
"It's because of the history that I have with them," he added. "And my mother didn't raise a hypocrite. You can call me a lot of things, but not that."
The show kicks off tonight on NBC and Peacock at 5pm PT. We'll have red carpet coverage right here on TooFab starting at 3pm PT.