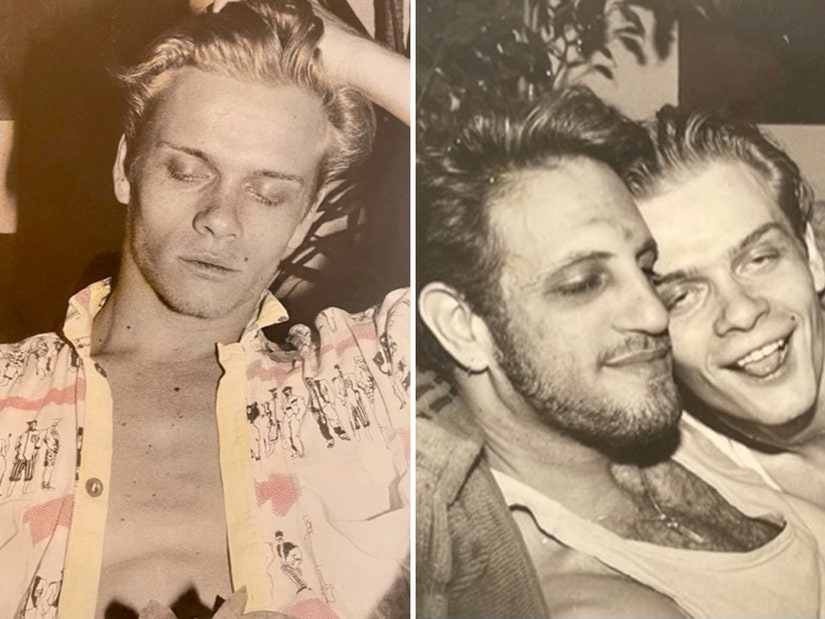 Courtesy Marc Rabins
The person who confessed is already behind bars for another murder.
The horrific 1990 murder of a gay porn star has finally been solved, more than 30 years after Billy London's head and feet were found in a dumpster in West Hollywood, California. The rest of his body were never recovered.
Per the report, a confession came this year, after years of painstaking research from a team of internet sleuths including a stay-at home dad, a documentary filmmaker, a pair of podcast hosts and two LAPD detectives.
Waiting for your permission to load the Instagram Media.
Det. John Lamberti began looking into the case again recently -- while filmmaker Rachel Mason was working on a doc about the unsolved crime and Christopher Rice and cohost Eric Shaw Quinn were covering it on their The Dinner Party Show podcast.
While doing research for the podcast, Rice received a tip from someone who claimed they saw London -- real name Bill Newton -- leave a club the night of his murder with someone who looked like Jeffrey Dahmer. As he launched into his own investigation, Lamberti came across the podcast, telling the Times the Dahmer tip "caused me to crack open the file and look at it a little more deeply." Lamberti then began coordinating with Rice, Quinn and Newton's family on the investigation, sharing information.
Integral to cracking the case, however, was stay-at-home dad Clark Williams, who reached out to Mason to simply provide some background to the filmmaker about what it could have been like for Billy growing up in Wisconsin, as he was from the same area.
Williams told TooFab their conversations "nurtured a growing obsession to study and investigate every single aspect of this case -- literally, to leave no stone unturned" and, per the LA Times, he started doing a "deep dive" on porn produced around the time of Newton's murder. During his research, he came across actor Billy Houston -- formerly known as Darrell Lynn Madden -- and headlines about how Madden, a white supremacist, pleaded guilty to the murder of another gay man in the 2000s.
"It was a coincidence that I just could not ignore," Williams told the Times, adding that he then found an interview Madden did for a book called "American Honor Killings" in which Madden apparently confessed to committing another murder in L.A. While the Dahmer tip didn't pan out -- Dahmer himself denied killing Newton while he was still alive -- Williams briefed Lamberti on his findings. With that, the detective and partner Tamara Momayez started looking into Madden.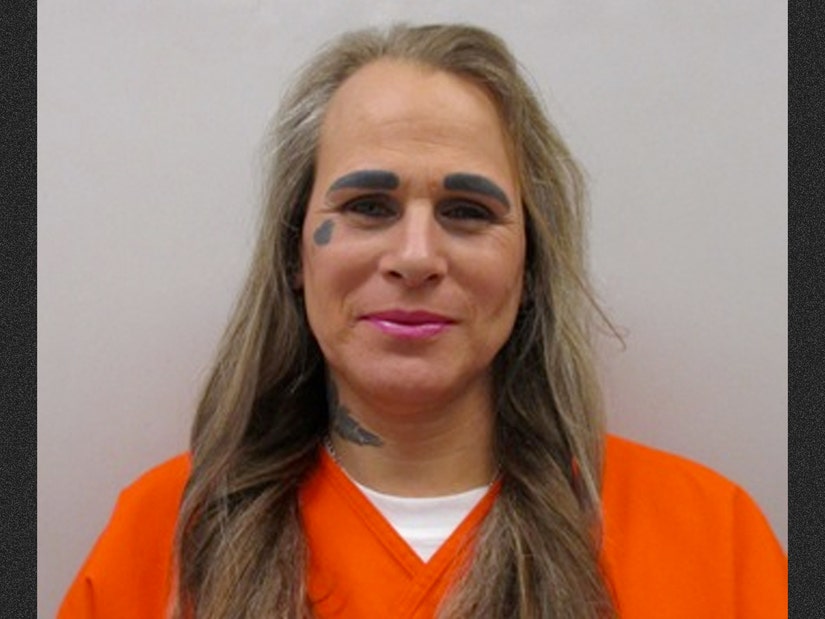 2019 photo via Oklahoma Department of Corrections
Madden is currently serving a life sentence in Oklahoma, where she now identifies as a transgender woman and Orthodox Jew named Daralyn, said Lamberti.
Both detectives went to visit her starting in early January and, eventually, Madden allegedly admitted to "targeting" Newton for a robbery with her skinhead friends, before she strangled him to death. Details provided by Madden reportedly matched police findings, though she denied helping to dismember the body. She also refused to name her alleged accomplices, reportedly telling detectives, "I may be a murderer but I'm not a snitch."
Though the Los Angeles DA decided against filing charges against Madden -- reportedly due to lack of evidence outside of the confession -- the case was closed with the approval of Newton's family.
"I am truly humbled to have played a role in finding the killer(s) who so brutally murdered this wonderful young man in October, 1990 and to deliver some justice and peace to his many friends and family," Williams told TooFab after the Los Angeles Times story was published.
"This is the most amazing news I could possibly share," Mason wrote on Instagram. "After five years of research - and 32 years of being cold - the case is SOLVED. Billy's killer is serving multiple life sentences. So much will be revealed in the new documentary series we are working on."
Rice and Quinn also said they are "honored and humbled to be among the team of amateur detectives who helped bring justice to the Billy Newton Murder after three decades." On Twitter, the pair said that when they first featured the case on their podcast they "dreamed this day would someday come" -- and also promised more coverage to come in future episodes.
Williams, Mason, Rice and Quinn are also all still hoping to identify Madden's alleged accomplices.