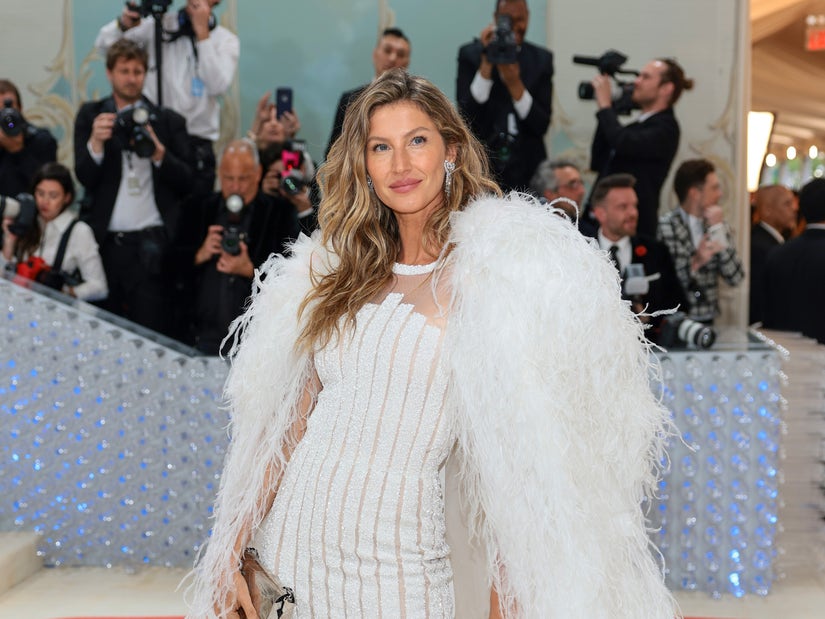 Getty
This is the supermodel's first Met Gala as a single woman since 2006
Gisele Bündchen may no longer be a Victoria's Secret angel but that doesn't mean she's lost her wings.
The supermodel arrived to the 2023 Met Gala in a feathery cape that had her looking all sorts of angelic. The heavenly arrival marks the first time she's attended the annual costume gala as a single woman in 17 years as well as her first since her divorce from Tom Brady.
The last time the former couple attended the event was in 2019 and were guests a total of 11 times; the two served as co-chairs of the Met Gala, alongside Pharrell Williams and Katy Perry, in 2017.
Tom and Gisele split after 13 years of marriage in October, they share two children.
The Met Gala returned to the Metropolitan Museum of Art in New York City on Monday night. The theme for this year's Costume Institute exhibition is "Karl Lagerfeld: A Line of Beauty," dedicated to the late fashion designer. The dress code is both a simple prompt and a challenge to realize, asking guests to come dressed "in honor of Karl."
Lagerfeld headed his own eponymous brand as well as designed for Patou, Balmain, Chloé, Fendi, and Chanel.
Penélope Cruz, Michaela Coel, Roger Federer, Dua Lipa, and of course Vogue's Anna Wintour are co-chairs for this year's star-studded gala. The magazine's editor-in-chief has overseen the Met Gala since 1995. Meanwhile, fans can experience the exhibit at The Metropolitan Museum of Art in New York City from May 5 to July 16.