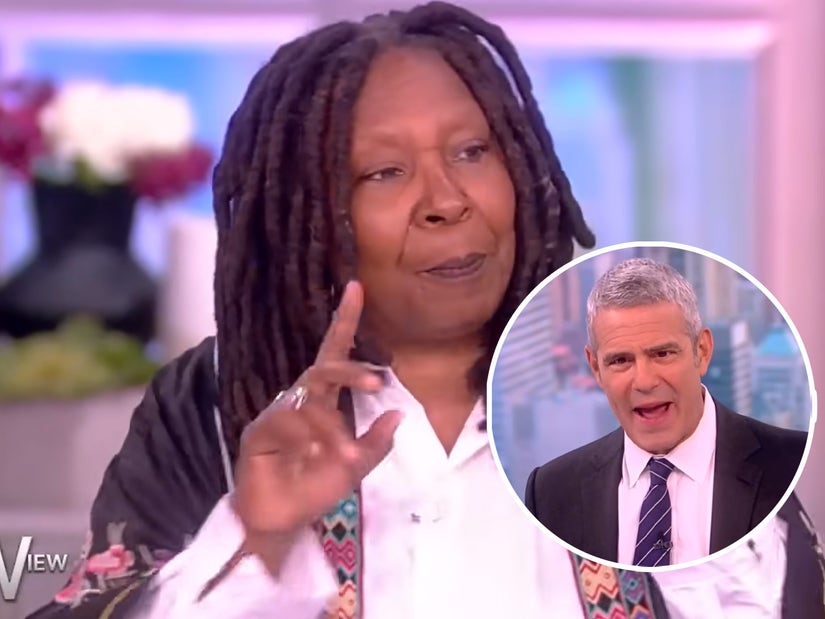 Youtube
When confronted by Whoopi about the gassy accusations, Sunny Hostin said to "blame" the Bravo mogul and not her
During Andy Cohen's appearance on Wednesday's episode of "The View," the 67-year-old moderator confronted the Bravo mogul and her co-host Sunny Hostin after she claimed Goldberg farts the most at the table on "Watch What Happens Live" in April.
"Before we get started, I want to put something to bed with the two of you," Goldberg said, pointing a finger at the pair sitting together at the opposite end of the desk. "I'm just going to say it, there was never an issue, a sound was made on the table, and that's what it was. We don't need to bring it up ever again, anywhere. We're good?"
Though Cohen reacted with a surprised "Oh!", Hostin shifted guilt when she said, "Blame him."
"Fartgate" began when a suspicious raspberry sound disrupted a live taping of "The View" back in March. At the time, Goldberg claimed she ripped one, joking "that was gas." Over the course of the daytime television series, fans have pointed out the mysterious fart noises which hosts later explained were made by their various mugs scraping across the glass table.
While speaking with Cohen on SiriusXM's "Andy Cohen Live" on Monday, Hostin, 54, revealed Whoopi "didn't like it" when she named her the most likely to pass gas.
She went on to explain that their co-host Sara Haines has a tendency to keep multiple mugs with various forms of water by her side.
"I think the way this thing started is, Sara drinks too much water on set and she has a weak bladder and so she's constantly with two or three mugs. One has seltzer water, one has hot lemon water, the other one has room temperature water," Hostin said.
"I really don't understand her water process, but she kept on moving them across the table and it made this farting noise," she continued. "And so Whoopi, in an effort to kind of cover that up — we have coasters now — was like, 'Sorry y'all. That was me,' and I just took her at her word. I didn't know it was Sara with all the waters. She should only have one cup of water anyway. We all have one cup and Sara has three and it just turned into this big thing and so Whoopi said, 'Why did you tell everybody I fart all the time?' and I was like, 'Because you joke about farting all the time and I'm across from the table.'"
"I can't smell it! Whoever smelt it dealt it, so I just had no idea," Hostin joked. "Thanks a lot [Andy], but I mean, Whoopi and I are very close, so she was OK."