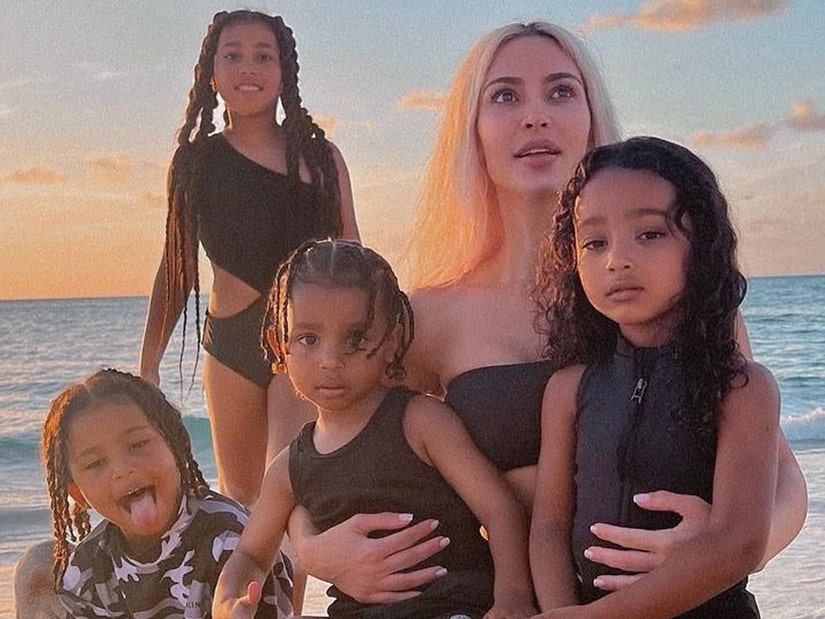 Instagram
Among the things Kim Kardashian learned on Mother's Day: she's actually only 22 years old, doesn't cook (something she took offense to), and Saint wants to take back always telling her 'you're nothing to me'
Kim Kardashian was showered with love on Mother's Day ... but like many parents of small children was left surprised and giggling at the wild things her kids had to say.
The mother of four shared photos and videos from a special party held at Khloe Kardashian's house -- including a gorgeous table setting for Mother's Day brunch and her younger sister's lavish garden.
Among the sweet details -- all apparently orchestrated by Khloe -- was a hilarious questionnaire with answers from five-year-old Chicago (the handwriting appeared to be done by someone a bit older, likely Khloe).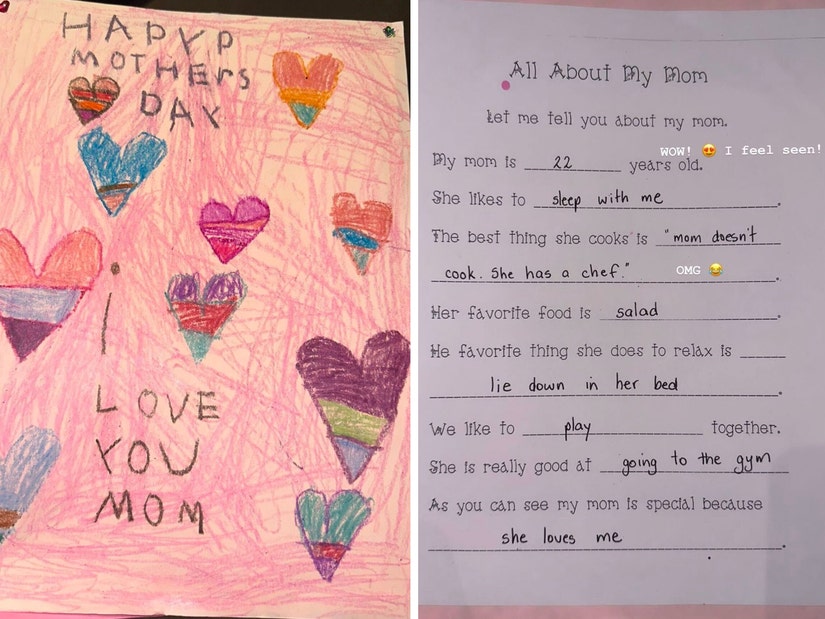 Instagram
According to the card, Chi believes her mom is 22 years old, is really good at "going to the gym," her favorite food is "salad," and she relaxes by lying "down in her bed."
However, the true hilarity was in her response to the question, "The best thing she cooks is" to which Chi replied "mom doesn't cook. She has a chef."
Kim reacted to that one, writing over a photo of the questionnaire on her IG Stories "OMG 😂."
She then later took to her Stories to prove her daughter wrong, showing herself making beeshee, traditional Armenian pancakes.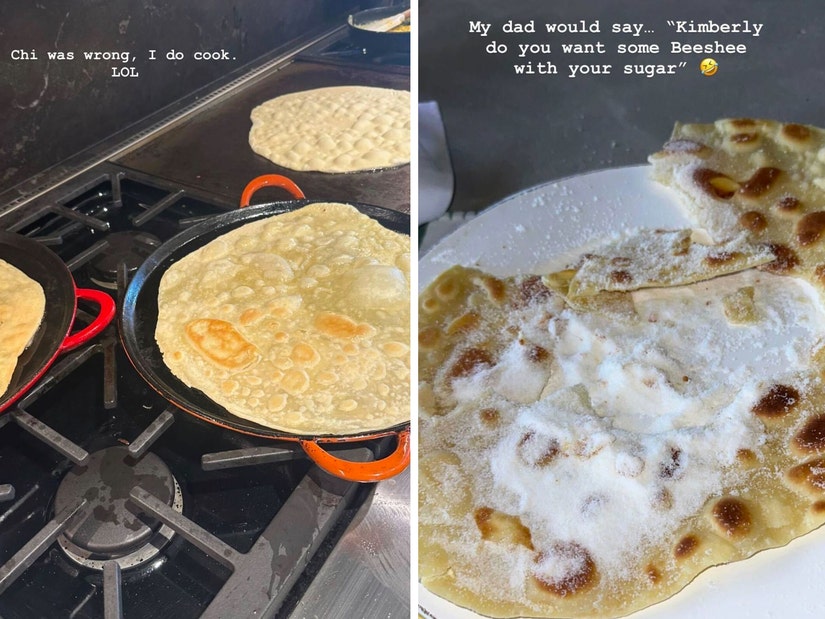 Instagram
"Chi was wrong," she wrote defending herself, "I do cook. LOL."
Kim also documented a video card she received, telling fans: "Look at how sweet Khloé is. She made these for all of us."
The special message began with Psalm and Chicago saying, "Happy Mother's Day."
North added, "You are the best in the world. You make my day everyday."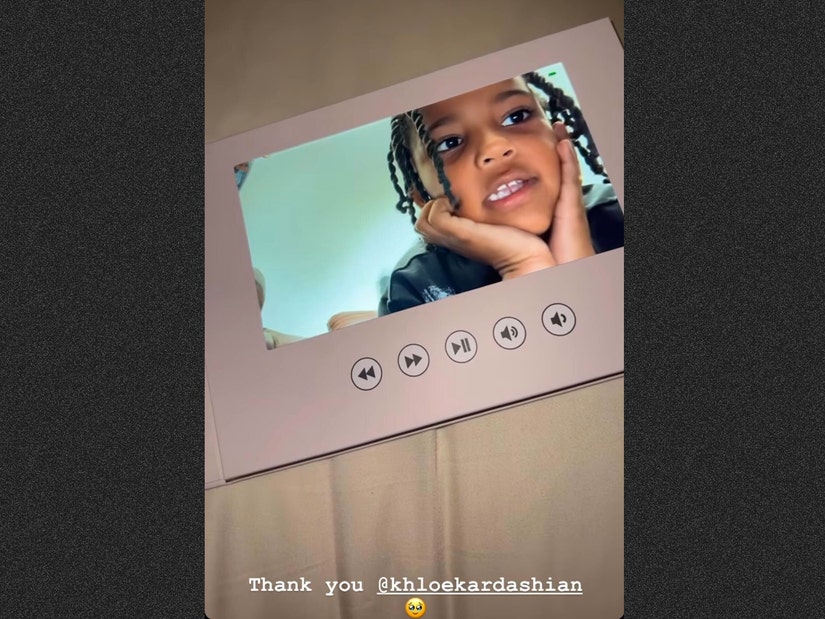 Instagram
Saint was then featured offering an apology to his mother, "Mom, I'm really grateful for you. I know I'm rude to you a lot, I say you're nothing to me, but you mean the world to me. I love you more than anything."
"You're my favorite in the family. I even love you more than my cute little brother Psalm," Saint continued. "I love you. Never forget that."