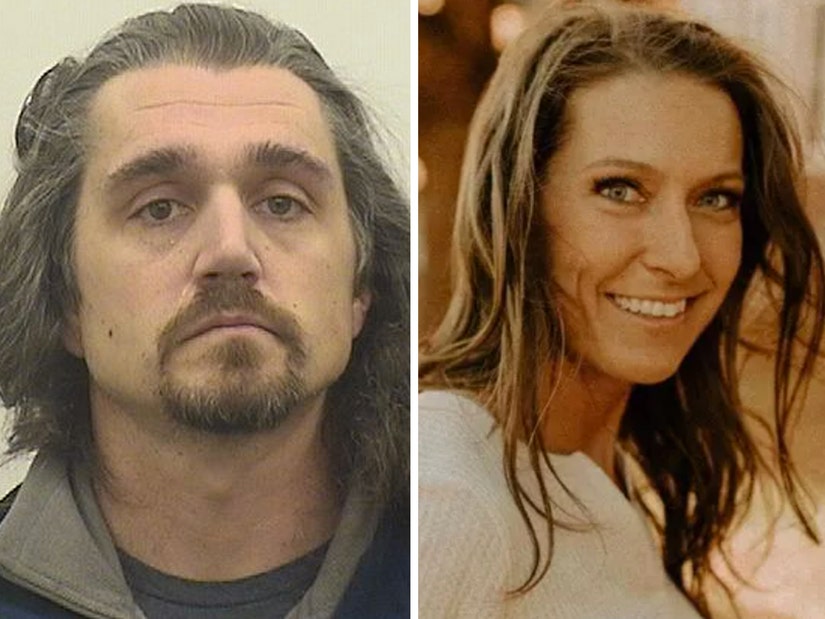 Quincy Police Department / GoFundMe
Tim Bliefnick joked about regretting marrying his wife Becky while competing on Family Feud in 2020; he's now on trial for her murder after she was shot 14 times.
A former "Family Feud" contestant who joked his biggest wedding day mistake was saying "I do" during an appearance on the show was in court this week as his murder trial began in Illinois. Tim Bliefnick was charged with killing estranged wife Rebecca "Becky" Bliefnick, whose body was discovered riddled with bullet holes inside her home earlier this year.
He has pleaded not guilty to two counts of first degree murder and home invasion.
As the trial got started this week, Adams County Assistant State's Attorney Josh Jones told the court that the "last minutes of Becky's life were not spent in the warm embrace of her three children," but instead "spent in fear, and pain, and terror as she lay on the cold, gray tiles of her bathroom floor slowly bleeding to death."
He also claimed that Tim's phone showed searches for queries including, "How to open my door with a crowbar?" and "How to make a homemade pistol silencer." The prosecution is arguing the suspect used a crowbar to enter Becky's bedroom, located on the second floor, before chasing her around the home and shooting her 14 times.
On Tuesday, members of the victim's family took the stand (via ABC Chicago), with Becky's father William Postle telling the court how he discovered her body.
"I ran up the stairs, and since she supposedly was sick, I went to the bedroom to see if she was laying down. Didn't see anything in her bedroom. Went into the attached bathroom, and that's when I found her body lying on the floor. She looked like she was dead," he recalled.
Becky's sister Sarah also read a text message sent to both her and her husband from her late sibling, reading: "If something ever happens to me, please make sure the #1 person of interest in Tim, as that is who would do something to me." Other witnesses called to the stand this week, including a former coworker, testified to receiving similar messages, though neither Sarah or the other friends ever reported anything to law enforcement or raised concerns to other family members.
One friend, Christine Moore, also testified to receiving messages from Becky in 2021 in which she claimed Tim "has screamed in my face, he shoved me in front of the kids, and has thrown things across the room where the kids and I were standing." She also read one in which Becky said the only way the ex-couple's children would choose to live with Tim over her would be to "eliminate me as a choice."
Another said the estranged couple had orders in place preventing either of them from showing up to the other's home without permission, unless they were handing off their three children. He also said she had purchased a gun safe and was attempting to get Tim to return a 9mm handgun to her -- with police testifying he did reach out to them for help facilitating. They, however, denied his request to be involved in the return.
A crime scene technician also shared photos of the victim from the crime scene during her testimony, showing Rebecca with bullet holes in her hands, torso and other places; she was on her back when her body was found.
"This case is dripping with reasonable doubt," the suspect's defense attorney said during opening statements to the court. "No divorce is good, but it's not murder."
Tim appeared on "Family Feud" back in 2020 and, after being asked by host Steve Harvey to reveal the "biggest mistake you made at your wedding," responded, "Honey, I love you, but said I do."
"Not my mistake, not my mistake ... I love my wife. I'm gonna get in trouble for that, aren't I?" he said with a laugh at the time.