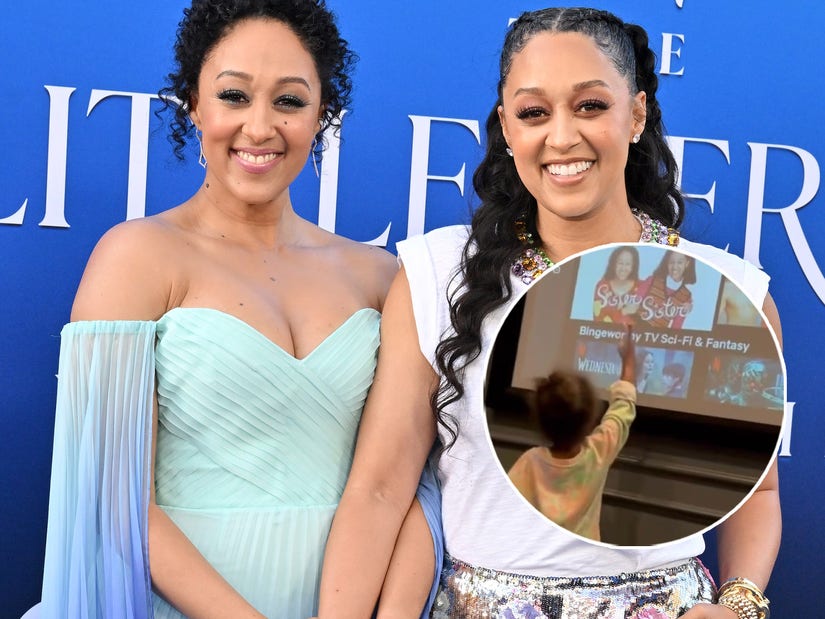 Getty
"Seeing if my kids can tell which one's their mama 🤫 Someone was a sore loser tonight! 🤣" Tia captioned the TikTok video
Tia Mowry has tested her kids to see if they can tell which of the twins is her on "Sister, Sister."
In a fun TikTok the actress posted, she asked her kids to pick out which twin was her on the sitcom.
Twin sisters Tia and Tamera Mowry starred as twins on "Sister, Sister" in 1994.
"OK you guys, so let's see how well my kids know me," Tia started the video. "Let's see if they can tell the difference between their mama and their auntie."
"Cree, so we see 'Sister, Sister' on there. So who's Mommy?" she first asked her 11-year-old son, who pointed out Tamera.
"No!" laughed Tia. "That is Auntie Tamera. I cannot believe you got it wrong."
"I mean, I always get it right," defended Cree.
"Well, you didn't get it right this time," responded Tia, who also asked why he thought the photo was her.
"Because you have that small mole right there," said Cree.
"I don't have a mole! Your auntie has a mole!" responded Tia.
Up next was her daughter Cairo, who is 5 years old. Cairo correctly pointed to her mother on the screen.
Tia excitedly praised Cairo for getting it correct, while an embarrassed Cree playfully urged her to stop filming.