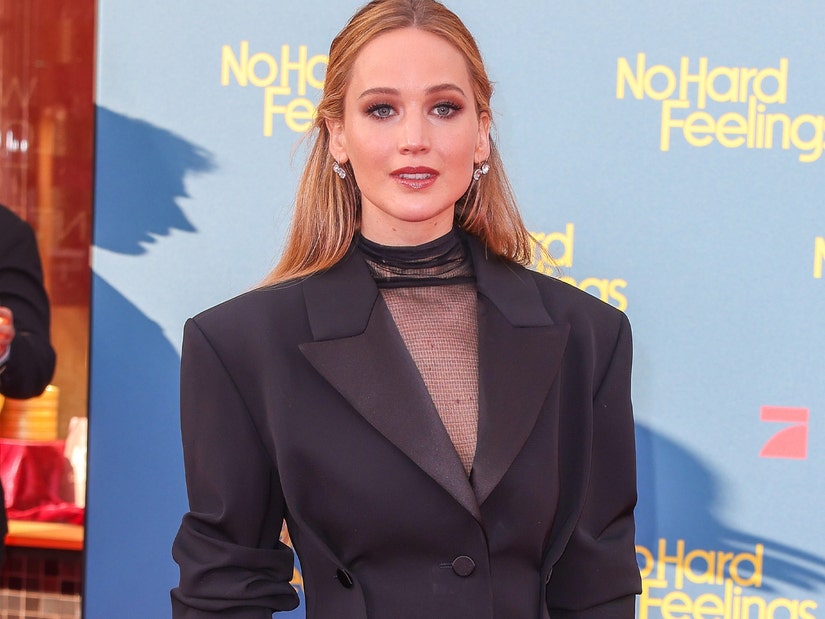 Getty
The actress said she would have been "miserable" had she landed the Twilight gig, before revealing why she almost didn't accept Katniss role either.
Before landing the highly-coveted role of Katniss Everdeen, Jennifer Lawrence also auditioned to play another YA heroine: Bella Swan.
The actress revealed she auditioned for Kristen Stewart's role in Twilight while appearing on Bill Simmons' The Rewatchers podcast. According to her, however, she was never really in the running to play the part.
"I auditioned for Twilight. They turned me down immediately. I didn't even get a callback," she said, noting that her "life would've been totally different" had she got the part. Well, not that different, as Lawrence added how similar being cast in either the Twilight or Hunger Games franchises would have been.
"The work is still the same because I felt similar when I was doing Hunger Games. I have to churn out movies in between so that I'm not only known for this franchise," the actress noted, adding that she would've been "miserable" had she joined Twilight.
"I was still in a franchise, so I was still trying to counteract the franchise-ness, and I would still be doing that if I was in Twilight," she added.
Both franchises had massive fanbases behind them even before they were adapted into films, something Lawrence said she seriously considered before signing on to play Katniss.
"I wanted to do indies, and I wanted to do good films, but I didn't want to be the most famous person on the planet," Lawrence explained. "That's a very different life than what I had pictured for myself."
"I almost didn't do Hunger Games because Twilight had come out and that fandom had happened," she said, explaining she assumed the level of attention toward her project would be on par with the vampire franchise. "When I was trying to talk to people about making this decision after they offered it to me, I was just like, 'I don't know.' It was so hard to explain to people, like, I don't think you understand this level of fame."
The actress recently said she wouldn't turn down the possibility of returning to Katniss Everdeen role in the future; However, she clarified in an interview with Andy Cohen that she will not be appearing in upcoming prequel film, The Ballads of Songbirds and Snakes.
Lawrence has stayed true to her early ambitions, balancing blockbusters like The Hunger Games and her X-Men films with indies and award darlings like Silver Linings Playbook -- for which she won an Oscar -- Mother!, American Hustle and Don't Look Up.
Currently, she's starring in the comedy No Hard Feelings.