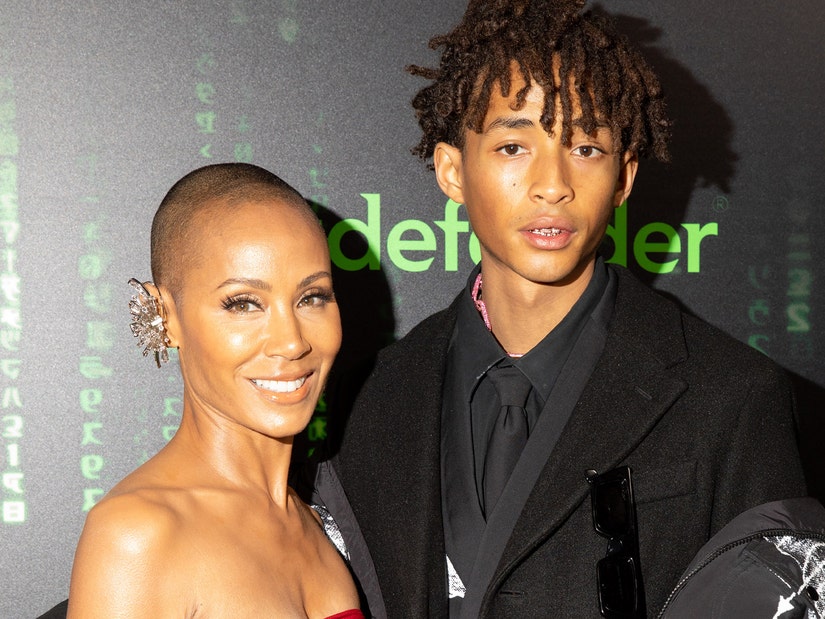 Getty
Smith also said the "level of love and empathy" he feels for his siblings is "something that's profound and beautiful" when on psychedelics.
Jaden Smith is opening up about his use of psychedelics and how his mother Jada Pinkett Smith, of all people, was the one who introduced them to him.
While speaking at the Psychedelic Science conference in Denver, Jaden reportedly spoke about how his family ended up using psychedelics and the benefits that they have for him.
"I think it was my mom, actually, that was really the first one to make that step for the family," revealed Jaden. "It was just her for a really, really long time and then eventually it just trickled and evolved and everybody found it in their own ways."
Jaden also detailed how his use of psychedelics creates a greater sense of empathy for siblings Willow and Trey.
"Siblings can argue so much and fight so much, and lord knows me and my siblings have done so much of that in the past," continued Smith, "But the level of love and empathy that I can feel for them inside of the [psychedelic] experiences and outside of the experiences has been something that's profound and beautiful."
On an episode of Red Table Talk from 2021, Jada and Jaden spoke about using psychedelics for treating mental health struggles.
Jada explained how plant medicine helped relieve her from "debilitating" depression, while Jaden shared how taking psychedelics helped him "understand what ego was for the first time."
"I was introduced to plant medicine 10 years ago to deal with my depression and it knocked it out," she said at the time.
"For me, I had struggled with depression for so long," she continued. "I mean crippling depression, so the thing about the plant medicine is that not only does it help you feel better but it helps you solve the problems of how you got there in the first place."
As for Jaden, he said he was first interested in psychedelics out of "pure curiosity" and didn't believe "that mushrooms could actually make you feel any type of way."
He went on to describe an "experience" with psychedelics in which he had an "ego dissolution," which the show defined as "an ecstatic state in which self-identity is completely lost."