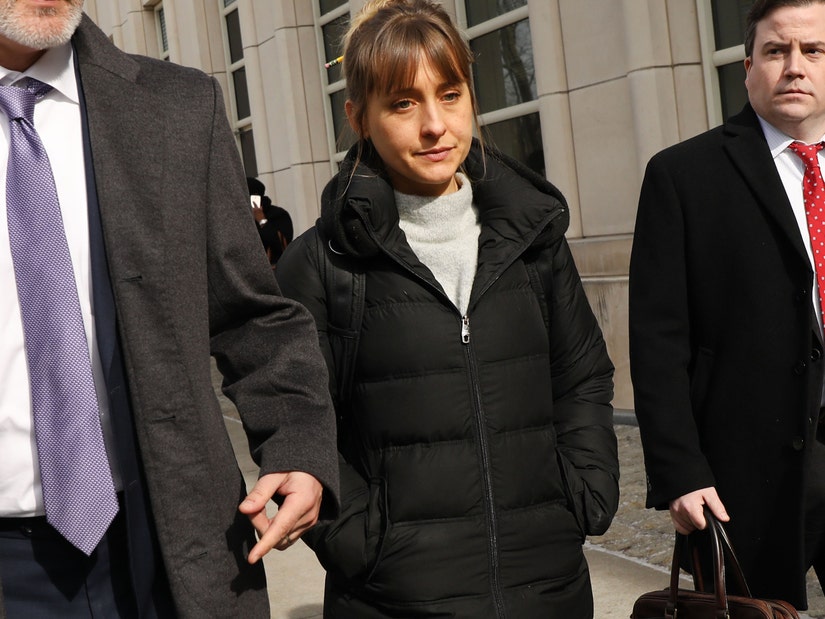 Getty
The Smallville actress helped the feds build a case against NXIVM sex cult leader Keith Raniere
Allison Mack, who plead guilty for her role in the NXIVM cult's sex-trafficking case, has obtained an early release from prison.
Federal records show the Smallville star, 40, served two years of a three year sentence. She was released on Monday in California, per the Federal Bureau of Prisons' website.
The actress was sentenced to three years in prison in June 2021. Two years prior Mack had plead guilty to a number of crimes related to NXIVM -- from extortion to forced labor. The actress could have faced up to 14-17½ years in prison but prosecutors in the case said her cooperation in the investigation warranted a reduced sentence.
NXIVM touted itself as a self-help group but investigators claimed it was in fact a secret sex cult led by Keith Raniere. Raniere is serving a 120-year prison sentence.
Mack said in a prior court filing: "I am sorry to those of you that I brought into NXIVM. I am sorry I ever exposed you to the nefarious and emotionally abusive schemes of a twisted man. I am sorry that I encouraged you to use your resources to participate in something that was ultimately so ugly."
Raniere has been accused of maintaining a group of women as sex slaves who were kept on starvation diets and were branded with his initials.
Prior to the federal investigation into NXIVM, Mack was best known for her role as Clark Kent's friend Chloe Sullivan on Smallville.