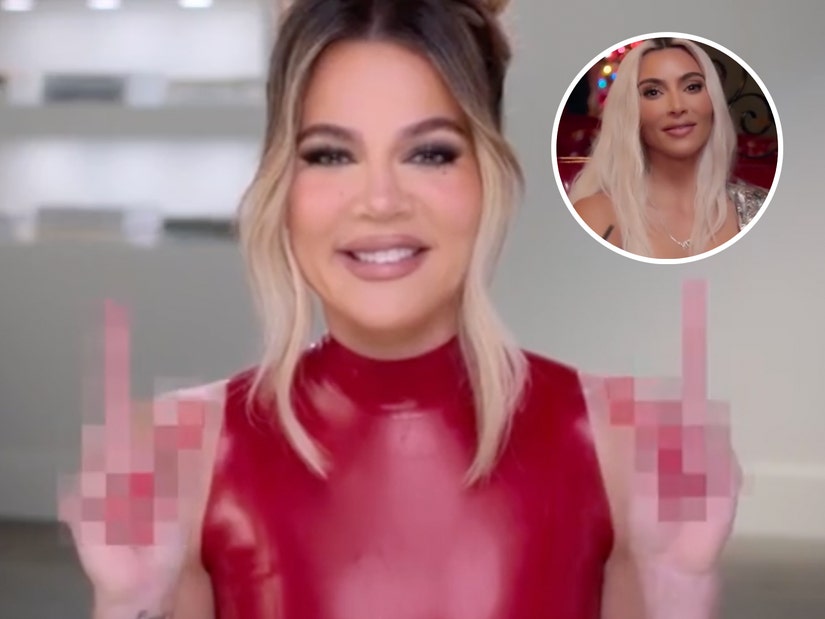 Hulu
Speaking with sister Kim and Scott, the trio also address the Kardashian curse, thank one ex for standing up for them and react to theories they CGI tears for the show.
The trio met up at Kardashian-favorite restaurant Casa Vega on Thursday's new hour, where Kim shared that she had recently spoken with Khloe's ex and the father of her children, Tristan Thompson. During their conversation, she let it slip that he was planning to buy a home in Hidden Hills, near Khloe.
While Khloe said she knew he was looking in that area before he betrayed her by fathering a child with another woman and keeping it a secret from Khloe as they planned their surrogacy -- after already cheating on her previously -- it seemed she didn't realize it was still the plan.
"I knew he was looking in Hidden Hills before. I knew 6-8 months ago," she said, before Disick asked where the pair stood now. She said there would be "no chances" for reconciliation, though Scott said he would "support" her if she changed her mind.
"No, I'm totally fine with him. I don't have any issues ... I don't have the energy for issues," she added. In a confessional, a producer also asked Khloe whether she had "forgiven" Thompson -- with Kardashian responding, "Yeah, I forgive Tristan. It doesn't mean I forget what he's done. I forgive Tristan for me, I gotta let that s--- go."
She concluded, "I need to for myself. I can't move on with my life if I'm holding onto this bulls---."
Tristan wasn't the only ex who came up during the dinner, as the three started reacting to conspiracy theories about their famous family online. One of the theories suggested they were all cursed, after a TikTok video claimed a woman in their family made a deal with a witch in which they gained fame, money and beauty at the expense of the men around them suffering.
"Guys, should I never date?" joked Kim, before Khloe interrupted and said the whole notion of a curse was actually "super sexist."
"Why can society blame us girls but never blame men? You're telling me I made someone a drug addict? I made someone cheat?" she continued, as Kim said she wished "some of the guys would come to our defense."
With that, Scott looked straight into the camera and admitted, "I f---ed up a lot." Kim also addressed the camera directly and added, "Thank you, Lamar [Odom]. Thank you for always coming to our defense. Thank you for just keeping it real."
The three kept it real themselves by then addressing internet speculation that some of the tears Kim shed last season on their Hulu show were actually added with CGI in post-production.
"Who would CGI a tear?! I could not believe that," exclaimed Kim. "Isn't that expensive?!"
"The fact anyone thinks we're adding CGI tears ... no one is CG-ing anything," added Khloe, who then also addressed rumors she sometimes wears "fake finger tips" on the show as well.
"You guys, I do not have fake fingers. Those are just my hands. First of all, why would anyone wear fake fingers?" she asked.
In a confessional she added, "Leave me alone. You guys have been nit-picking me since I've been on TV. No, I don't wear fake finger tips." She then raised her middle fingers as she concluded, "This is the length of this hand, this is the length of this hand."
New episodes of The Kardashians drop Thursdays on Hulu.