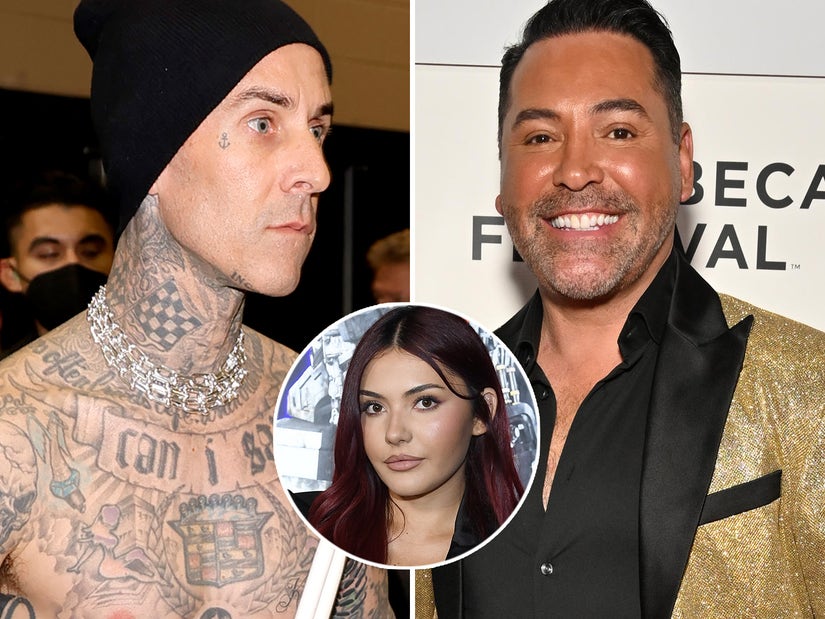 Getty
Oscar De La Hoya shares daughter Atiana De La Hoya with ex-wife Shanna Moakler, but credits both her and Travis Barker for raising his daughter.
The boxer told Entertainment Tonight as much on Friday, acknowledging that the "moms" of his children were the ones who stepped up in the day-to-day lives of their shared kids. "Look, I didn't raise my kids, you know?" he admitted to the outlet.
"I have to give credit where credit is due," he added. "I'm grateful that Barker was there, you know, as a father figure for my daughter." After his divorce from Shanna Moakler in 2000 when Atiana was one year old, she and Barker wed in 2004.
Calling himself an "absentee father," De La Hoya said, "I have to be grateful that Shanna was a mother to Atiana ... And just know my place, basically, you know?"
"My place -- I'm obviously a father, and I'm proud of it," he continued. "But, again, I'm grateful for what they've done. Especially with Barker. He's obviously stepped up to the plate."
Barker also shares two biological children of his own with Moakler, Landon and Alabama, but he has always considered all three children his. He is now a stepdad again, this time to Kourtney's three young children with Scott Disick -- Mason, Reign, and Penelope. The couple is, as well, pregnant with their first chiid together.
"He's such a nice guy," De La Hoya said of Barker. "I have the utmost respect for him."
Most recently, Atiana was part of the Barker family's celebration of Penelope's 11th birthday on Saturday, with both her and Travis posting about the big day on their Instagram Stories.