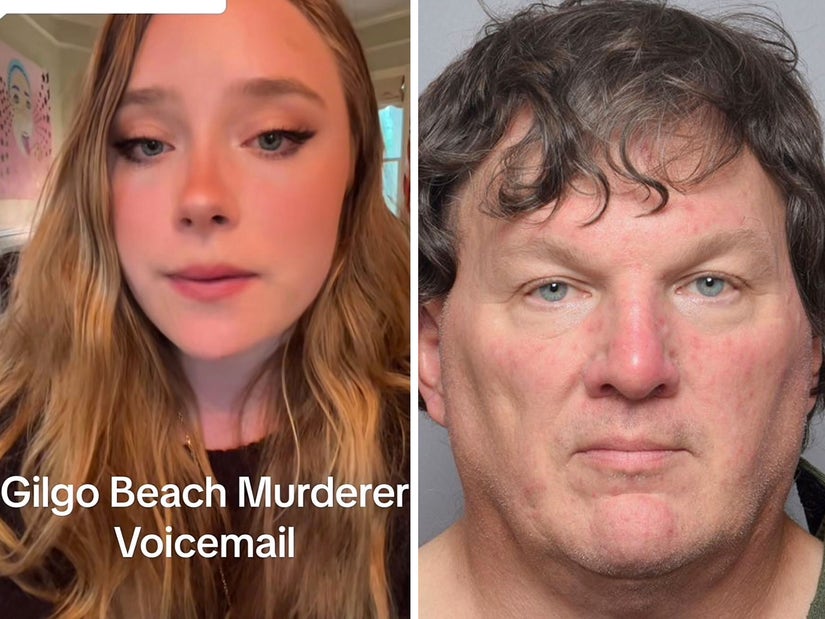 Suffolk County Sheriff's Office
"I'm not making this up, at all. I'm so shocked I need to share this with somebody," says an interior designer who claims to have been part of a networking group with the accused serial killer.
Interior designer Dominique Michelle Vidal is opening up about an alleged interaction she had with Gilgo Beach murder suspect Rex Heuermann before his arrest that left her feeling "disturbed."
According to Vidal, she and Heuermann -- an architect -- were part of a networking group for architects and designers. She said that through events for the group she "got to know him" and "had a lot of conversations" with the man now accused of murdering at least three women whose bodies were found strewn along Long Island's Ocean Parkway in 2010.
Heuermann was charged with six counts of murder in the deaths of Melissa Barthelemy, Megan Waterman and Amber Costello. He pleaded not guilty on Friday and is being held without bail; his next court appearance is August 1.
"I could tell you right now that me and my boyfriend are not surprised that he is a serial killer," Vidal said in a video to TikTok that's been viewed nearly 1 million times since it went up on Sunday. It should be noted, Heuermann has only been charged at this point and has not been found guilty of a crime.
"Just everything about him, his mannerisms, how full of himself he was, how odd he was, he was always very sweaty and not very nice to talk to and creepy," she said. "We're not surprised, we are shocked."
She went on to claim that after one of their meetings, a number of the group's members went to a nearby bar to continue networking. Vidal said that Heuermann talked about himself the entire time, allegedly repeating the same talking points he mentioned in a YouTube interview that went viral after his arrest.
She said that "toward the end of this conversation that's been all about him," she attempted to "redirect" the chat to possible common interests by asking if he listened to any podcasts. She said he didn't -- but when she said she used to listen to true crime podcasts, he allegedly began to ask her about the crimes for which he's been accused.
"I'm not making this up, at all. I'm so shocked I need to share this with somebody, all of TikTok. He asks me do I know about the Gilgo Beach Murders and of course I do," said Vidal. "He goes on to tell me, 'That's a serial killer that was never caught in my hometown, my neighborhood where I live.' Tells me the guy killed 10 people and might still be out there."
Vidal said she made a joke at the time that "you never know who you're talking to," quipping that she "could be a serial killer" -- something which she said made Heuermann laugh.
"I cannot stop running that conversation over and over in my head. I'm really disturbed, I cannot deal with this," she said, saying that she couldn't shake the impression that he was a "very odd, unwelcoming person." Vidal claimed she left the group soon after he joined, partly because he "was a weirdo and I didn't want to be around that."
In a followup video, she also shared an alleged voicemail Heuermann left her after she had already left the group.
"I found it odd he was calling me, he had no work for me, I had no work for him, there was no ongoing relationship, we were just two people who happened to be in the same networking group," she explained. "There's nothing incredibly scary about the voicemail, besides the fact he is the Gilgo Beach murderer."
In the audio, a man is heard saying that even though he's aware Vidal is no longer part of the group, he "still wanted to talk" with her and had a question to ask. "Also wanted to touch base," he added, "If you get an opportunity you can always find me at the office or feel free to use my cell. Hope you're doing good, hope to talk to you soon."
In addition to the three women he stands accused of murdering, Heuermann was also named in court docs as the "prime suspect" in the murder of Maureen Brainard-Barnes, the other woman making up the "Gilgo Four." Speaking with NBC, his defense lawyer Michael Brown said, "I will say to you folks that it's extremely circumstantial in nature. In terms of speaking to my client, the only thing I can tell you that he did say, as he was in tears, was 'I didn't do this.'"