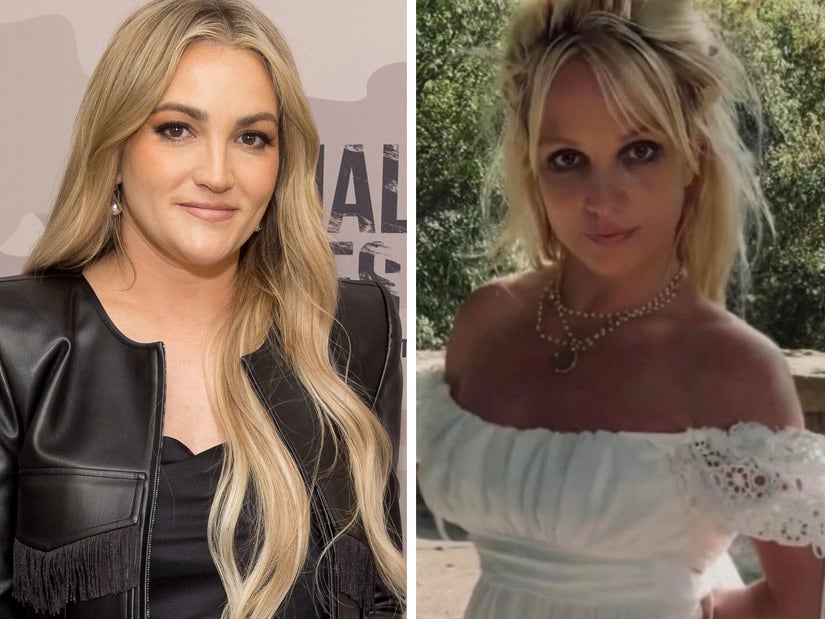 Getty / Instagram
The Zoey 101 star got emotional speaking about the past year, also revealing how she speaks with her daughter Maddie about her famous aunt.
Britney Spears shocked fans last month by claiming she met up with her "sister," causing many to wonder whether that meant she and Jamie Lynn Spears have reconciled. Well, good luck getting any update out of Jamie Lynn herself, as she's now resigned herself to staying mum in the press when it comes to her older sibling.
Variety sat down with Jamie Lynn one day after Britney's post, noting that Spears would neither confirm nor deny whether a meetup actually happened. A source, however, told the outlet they "have not patched things up" and Jamie Lynn is hoping to avoid more social media ire from her sister.
When asked what their relationship is like now, the Zoey 101 star also didn't directly answer the question.
"I have nothing but absolute love for every single one of my family members. If I learned anything from last year, being so open and feeling like I had to defend myself at times, I don't feel like there's anything else that I need to say," she said. "I just have to leave it where it is because those conversations are meant to be personal. All I can focus on now is my girls, my husband and the work that I'm doing."
When the reporter interviewing her noted that "the last year was tough" for her -- possibly referring to some of the backlash Jamie Lynn received from Britney fans after the release of her 2022 memoir Things I Should Have Said -- Spears said "it makes me sad," before tearing up.
"I don't want my daughter to feel that way. So I have to say I will absolutely not allow my children — especially my oldest daughter, who was very affected by all of it — I will not allow her to feel this way in her life," she continued. "My strength is out of the love for my children and wanting to make sure that I don't give way to anything other than what I know to be authentic and true. It was hard, but at the end of the day, look where I am now."
Jamie Lynn also revealed how she speaks with her oldest daughter Maddie, now 15, about how to deal with other kids talking about "her Aunt Britney" at school.
"I say, 'You should be so proud. Look at what your family's done and accomplished. We came from a small town, and now everybody's fascinated by the good and, especially, the bad,'" she shared. "'But look at what an example of a strong female you have. You have something to be proud of, and you should have pride in that.' And kids are kids, so I'm sure there's a lot meaner things that they're doing to each other in high school."
She also has a tell-all book of her own, The Woman In Me, due out in October -- so maybe we'll get some more insight into the current family dynamic then.