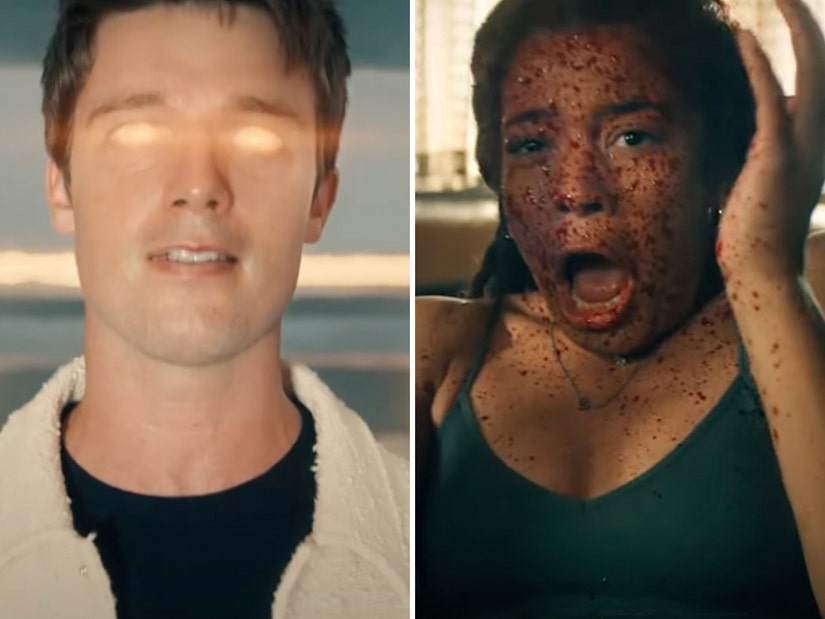 Prime Video
The bloody and violent spinoff shows us what Xavier's School for Gifted Youngsters would look like through the raunchy lens of The Boys.
The Boys franchise is continuing to expand at Prime Video, which just dropped a brand new trailer for spinoff Gen V.
The series is set at the fictional Godolkin University, which the streamer notes is "America's only college exclusively for young-adult superheroes" ... and conveniently run by Vought International. According to executive producer Eric Kripke, the show will take place between the third and fourth seasons of The Boys, with storylines which will carry over into the fourth season of the flagship series when it eventually airs.
Kripke also promised the series will come with "all the same blood, madness, goo & heart" as the OG show, something made very apparent in the new footage (below).
In the trailer, Godolkin is described as "a safe space" for mutant young adults, including Marie Moreau (Jaz Sinclair), a female student with the power to manipulate blood and desire to be the first Black woman in The Seven.
It's clear she still needs to get a hold on her unique abilities, however, as one coed interaction ends with her covered in blood while exclaiming, "I just exploded his dick!"
Other students featured include the Magneto-like Andrew Anderson (Chance Perdomo), a glowing Golden Boy (Patrick Schwarzenegger) and the gender-swapping Jordan Li (played by both London Thor and Derek Luh). The Boys stars Jessie T. Usher, Colby Minifie, Claudia Doumit and P.J. Byrne also pop up in the teaser.
"From the world of The Boys comes Gen V, which explores the training of the first generation of superheroes to know about Compound V, and that their powers were injected into them, rather than God-given," reads a release from Prime Video. "These young, competitive heroes put their physical and moral boundaries to the test, competing for the school's highly coveted top ranking. They quickly come to learn that ambition comes with sacrifice, and the difference between right and wrong is not as clear as they once believed. When the university's dark secrets come to light, the students must come to grips with what type of heroes they are going to become."
The show premieres with three episodes on Friday, September 29, followed by new episodes weekly until its November 3 finale.