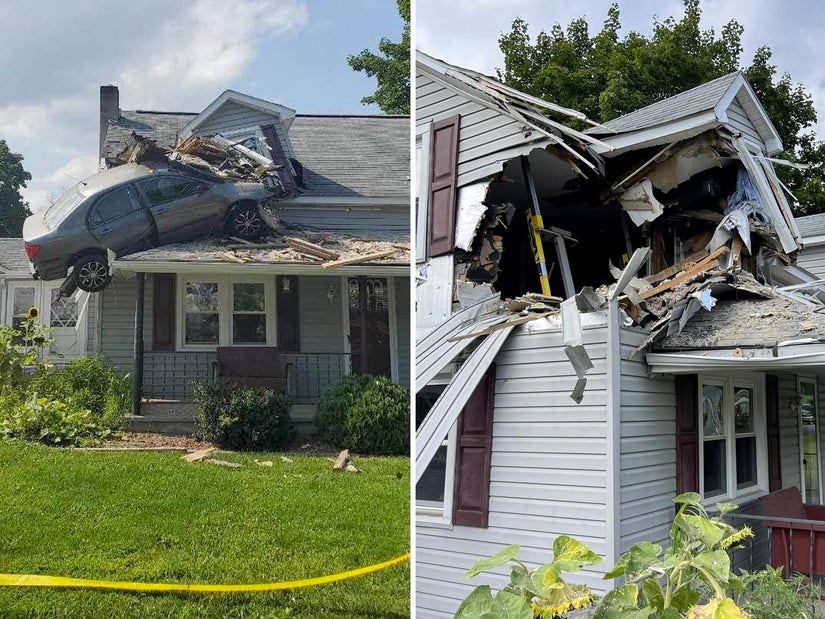 Facebook
"It was kind of a crazy scene," said one of the first responders, "That had guys scratching their heads right off the bat."
This isn't something you see every day.
Firefighters in Pennsylvania were shocked to respond to a car crash over the weekend ... only to find a vehicle hanging off the side of a home's second story when they arrived on scene.
The incident went down on Sunday afternoon in Lewiston, PA ... and authorities believe the whole thing was an "intentional act."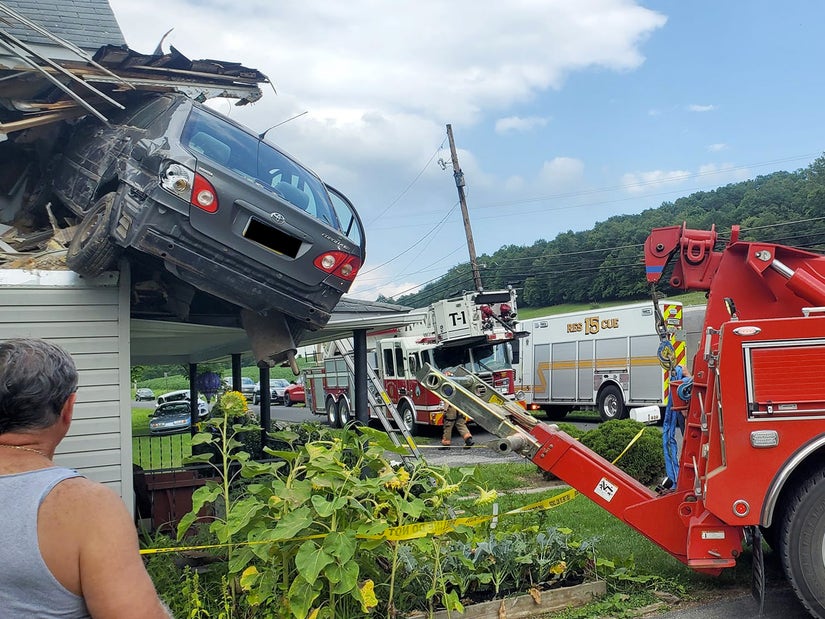 Facebook
"This is the stuff you see in movies," Junction Fire Company administrator Sam Baumgardner told The Washington Post. "That had guys scratching their heads right off the bat."
In a Facebook post sharing images from the scene, Junction Fire Company said they arrived "within minutes" after the call, discovering the car on the second floor and the driver already out of the vehicle. Pictures show the damage the Toyota made after slamming into the corner of the second story, its back wheels hanging off an awning above the front porch.
Rescue crews then stabilized the home, before helping the homeowners put a tarp on the giant hole left by the crash. According to Baumgardner, one of the homeowners was in the house at the time of the incident, but they were downstairs and not injured.
Removing the vehicle from the second floor, meanwhile, took about three hours. The driver, later identified by authorities as 20-year-old Evan Miller, was taken to the hospital.
Facebook
"You have the potential of a fire from a vehicle that's still running," Baumgardner also told the outlet. "There was a lot of concern when they pulled up as to what they were getting into."
The fire company said they believe the driver launched into the air after hitting a ditch next to the home at a high speed. Added Baumgardner: "The raise and elevation from the bottom and top of the culvert was enough to give the vehicle the ability to clear the vehicles in the driveway and land in the second floor of the house."
Per court records, the pending charges include careless driving, reckless driving, aggravated assault, reckless endangerment and criminal mischief.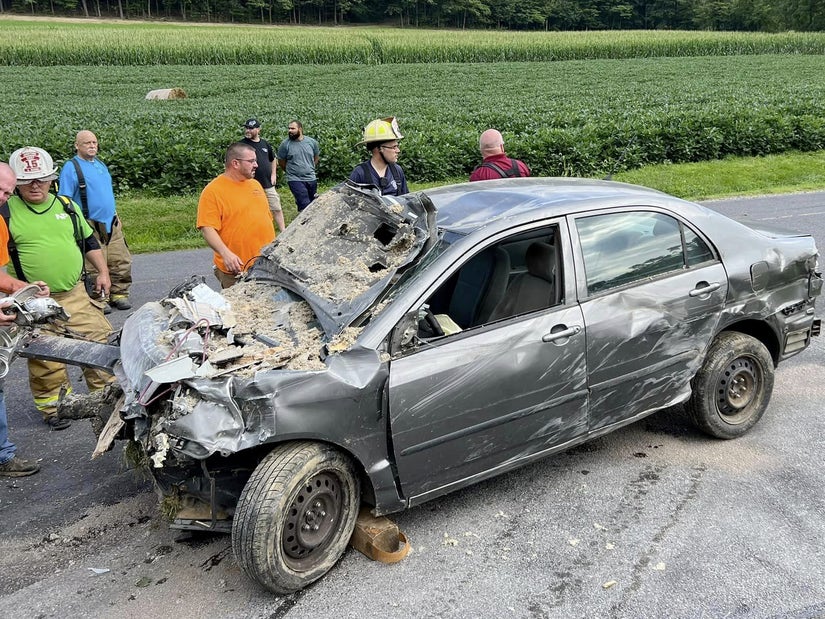 Facebook