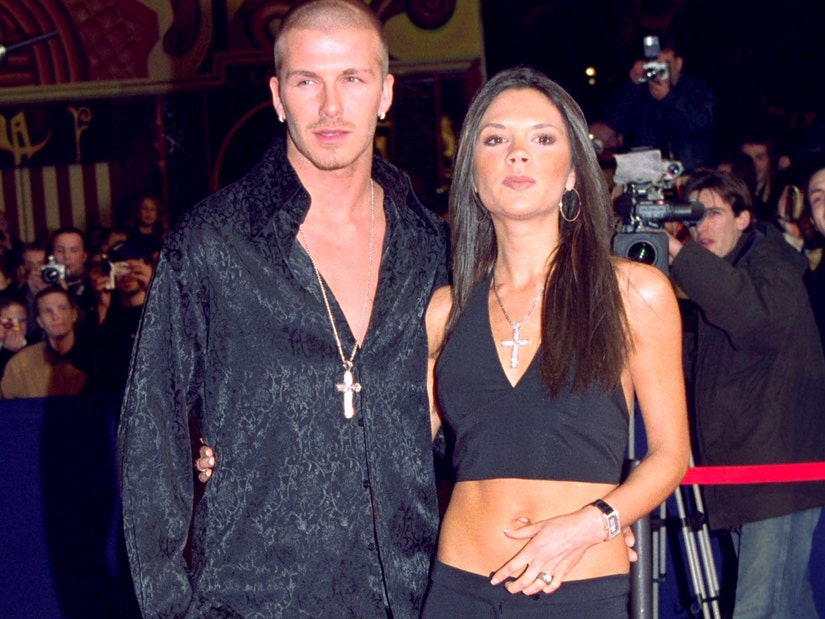 Getty
"That's not as seedy as it sounds," says the former Spice Girl
Victoria Beckham says she and husband David Beckham used to meet up in parking lots in the early days of their relationship in an effort to keep it under wraps.
In the trailer for new docuseries Beckham, which chronicles the footballer's life and was released Tuesday on Netflix, the former Spice Girl said her manager kept saying, "try and keep it under wraps."
"So we would meet in car parks and that's not as seedy as it sounds," she continued.
The trailer cuts to David, who says, "Classy," with a laugh.
The trailer also hints at the downsides of the family's fame, showing the crowds of people trying to get into the Beckham's car as their young child cries.
"It's entertaining when the circus comes to town, right?" says Victoria. "Unless you're in it."
"We were drowning," says David in another clip, before adding that he doesn't "give up easy."
According to the film's description, "BECKHAM is a four-part Documentary Series Directed by Academy Award® Winner, Fisher Stevens and Produced by Academy Award® Winner, John Battsek - launching October 4 2023, only on Netflix."
"It features a mixture of never-before-seen personal archive footage from the last forty years, candid current-day moments, and interviews with the family, friends, and footballing figures who have been part of his journey."